Product Researcher
Posted May 13
Designers & researchers serve a vital role here: from creating the experience of new features, to the craft and finish of every detail in the product. Our Design and Research teams live and breathe user-centered processes to create the best possible, end-to-end, experience.
We appreciate researchers who think deeply, speak clearly, love collaboration and feedback. Were looking for someone who can thrive in our rapid cycle test and learn culture and bring fantastic ideas to a collaborative and super fun team.
As a Product Researcher at Heartland, we won't box you into a specific, narrow role. Instead, you will work fluidly and collaboratively with the rest of the organization through all aspects of the design process. Because of this, you should have a broad set of design skills.
We are looking for thinkers and innovators who are willing to challenge the status quo and are energized by developing creative solutions to complex problems.
Our teams are widely distributed, so you must be skilled at remote team-building and communication. You can choose to work from a Heartland office or from home, wherever you are most productive and comfortable, and occasional travel will be required.
What youll be doing:
Define the UXR processes to support cross-functional teams.
Foster and grow UX research and fact driven product design culture.
Help guide stakeholder discussions with the appropriate UXR methods to achieve business and design goals.
Formulate a research agenda, and lead end-to-end research initiatives that help teams uncover actionable insights.
Create a unified, end-to-end experience through close collaboration with cross functional teams (product, marketing, engineering and other business partners).
Proactively identify, prioritize, plan and execute high-impact research studies.
Synthesize and communicate your findings and recommendations across the company.
Experiment with innovative and compelling ways to shed new light on customer experiences to help inform strategic decision-making for our business.
Design and conduct quantitative and qualitative studies, employing a broad range of research methodologies.
Deliver compelling insights into user characteristics and product performance.
Collaborate with Product Managers and Designers to convert research insights into testable hypotheses.
Identify experimental assumptions that can be evaluated with qualitative research.
Qualifications:
5+ years of demonstrable experience in product research or user experience (UX) research.
Hands-on experience with qualitative and quantitative research methods.
Your methods include moderated and unmoderated concept testing and prototype evaluation, design sprints and other workshops, surveys, A/B testing, etc.
The ability to gauge the significance and reliability of qualitative insight, recognizing when quantitative support is needed.
Passionate about translating findings into actionable business recommendations.
Ability to define key research questions and objectives, identify appropriate methods, execute studies, and synthesize findings.
Work closely with stakeholders across the company (eg. design, product, sales) to identify research topics and prioritize opportunities to meet business goals.
Help drive product decisions based on research.
Ability to distill the results of your research down into digestible presentations to share with the rest of the company.
Experience guiding others, e.g., PMs and Designers, to help them conduct their own research
The ability to work flexibly and efficiently, exercising a balance between research rigor and speed. The confidence to build a high-impact research practice in an entrepreneurial way.
Pragmatic and able to design research in a dynamic, fast-moving environment.
Strong communicator with a track record of successful collaborations with colleagues.
Shape the methods and processes that lead to sound decision-making and able to balance quality and time.
Ability to think through complex systems.
Excellent communication skills, both written and verbal.
Experience managing multiple projects simultaneously, working in an agile environment with lean UX principles.
Experience with user research supporting accessibility.
Eagerness to learn new products and the flexibility to adapt to changing processes.
You are both an excellent collaborator and a self-starter and know what it means to be both at the same time.
Proficiency in Microsoft Office or G-Suite products.
Experience in using industry-standard design and prototyping tools (Figma, Sketch, Adobe CC, Principle, Flinto etc.).
Degree in research, Psychology, Human-Computer Interaction (HCI), Human Factors, Statistics, Computer Science, Economics or a related field is preferred, or equivalent practical experience.
Oklahoma - Remote
New York - Remote
Georgia - Remote
Kentucky - Remote
Texas - Remote
California - Remote
Eligible candidates may be subject to drug, criminal history, and credit checks, which will be conducted and used in accordance with applicable local, state, and federal laws.
Heartland is an equal opportunity employer. Heartland, a Global Payments Company, provides equal employment opportunities to all employees and applicants for employment without regard to race, color, religion, sex (including pregnancy), national origin, ancestry, age, marital status, sexual orientation, gender identity or expression, disability, veteran status, genetic information or any other basis protected by law. Those applicants requiring reasonable accommodation to the application and/or interview process should notify a representative of the Human Resources Department.
Misc Info For This Position:
Remote Mix: 100% Remote
Job Type: Full-Time
Regional Restrictions: US: OK, NY, GA, KY, TX, CA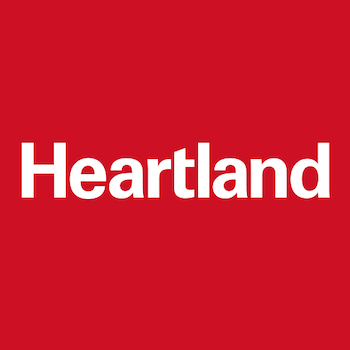 Heartland Payment Systems

United States

Website
Job Info:
100% Remote
Full-Time
US: OK, NY, GA, KY, TX, CA