Product Marketing Manager
Posted May 10
We're looking for a product marketer who is able to think strategically about how payment needs are evolving tomorrow while excelling at executing tactically to drive results today. You will be charged with developing engaging marketing programs that will reach the target audience for NMI, spanning multiple industry verticals. You'll demonstrate skill conducting market analysis, influencing product roadmaps and developing messaging to maximize the effectiveness of sales and marketing teams. To be successful in this role you must have experience and success in driving product marketing for SaaS or payments businesses. You should also have experience in channel marketing. In NMI's case, the channel is the customer.
In addition to product marketing chops, the ideal candidate is a self-starter and an excellent communicator with experience in payments. Strong candidates will have familiarity with go-to-market processes as well as a track record of successfully working cross-functionally. You'll have experience or interest in persona and buyer journey development.
Requirements
Be the customer and go-to-market expert to drive adoption of our platform

Serve as an expert on Independent Sales Organizations (ISOs) and Independent Software Vendors (ISVs) across a variety of industry verticals, building an understanding of their personas, needs, and the purchase decision process, both in the US and EU.
Be a go-to-market expert: work with the marketing team to develop messaging for cross-channel campaigns that drive successful adoption of the NMI platform and the features associated with the platform, ultimately driving up revenue.
Initiate market research and monitor technology news and trends, ecosystem developments, and competitive moves that influence customer needs.
Drive messaging and packaging decisions that optimize NMI's adoption.
You will possess strong story-telling, communications, writing, and interpersonal skills.
Collaborate with the marketing team to generate strong momentum ahead of new product launches.

Influence product and business development decisions to meet the needs of our customers

Use your understanding of the competition and ecosystem, coupled with an understanding of our product, to influence product and business development decisions.
Demonstrate skill at preparing business cases and gaining cross-functional alignment in order to help build and grow new products/services/solutions that help NMI dominate the payments industry. Prior experience in a strategic function (e.g management consulting) will be helpful here, but also requires an aptitude in diving into execution as well.
Collaborate in cross-functional efforts across sales, marketing, and product to launch new products and services, and drive market success.
As a Product Marketing Manager, you will need to partner with Product Management to provide feedback and insights for roadmap generation using strong customer and market insights where the outcome you drive is to execute powerful and impactful product launches.

Get hands-on with everything and maintain a startup mindset

Edit, write, and produce compelling messaging for internal and external audiences, to be used across multiple touchpoints, including online, PR / comms, and sales.
Understand the customer journey and and develop tools that address pain points and drive sales.
Craft compelling and functional sales enablement materials that help sales crisply and consistently articulate the value of NMI and its products
Orchestrate marketing campaigns that range from merchant communications (emails, in-product messaging, videos), digital campaigns (website, paid marketing), and PR/events - helping out where needed.
Use the understanding of the competition and ecosystem, coupled with product knowledge and emerging trends to influence product and business development decisions.
Demonstrate skill at preparing business cases and gaining cross-functional alignment in order to help build and grow new products/services that help NMI dominate the industry.
Essential Skills and Experience
5+ years of experience developing and executing product messaging and positioning across marketing channels (preferably payments).
Understanding of ISOs and ISVs and their needs around payment technology.
Passion for defining and launching products in multi-channel and rapidly changing environments.
Strong marketing, strategic, and creative thinking (benefits marketing/customer orientation).
Bachelor degree in Marketing or other related field, MBA a plus
Strategist - You combine classic strategic marketing skills with experience in multi-channel marketing/distribution, have perspective, and can see and discuss multiple aspects and impacts of issues and project them into the future.
Strong external and internal leader You collaborate well cross-functionally with key internal partners, work effectively with external partners to identify potential joint marketing opportunities, and have a willingness to learn and coach.
Business Savvy - You possess a technical understanding of software and the payments space, have a high degree of business acumen, and provide consistent, accurate information.
Master Communicator - You have the ability to distill complex and difficult information into easy to understand communications. In other words, you can easily de-geek the speak with your exceptional creative and communication skills.
Influencer - You have demonstrated superior relationship-building and influence management skills in interactions with senior leaders, peers, internal and external partners.
Customer Focused - You have a passion for understanding customer needs and the buying process.
Flexible - You not only cope with change, you thrive on it and can shift gears comfortably.
Driven - You are results-oriented with a positive outlook and a clear focus on quality and business performance.
Solution Oriented - You have the ability to identify and creatively solve complex problems.
Personable - You are positive, energetic, and exude a strong sense of teamwork by working effectively, respectfully, and efficiently with all team members.
Courageous and Ethical - You possess professional courage, steadfastly persevere through challenges, are ambitious while humble, have high standards for ethics and integrity, and do the right things the right way.
Preferred Skills and Experience
Experience in payments technology and the payments channel (e.g. ISOs).
Experience managing complex projects with multiple stakeholders.
Experience marketing to existing customers and building lifecycle marketing campaigns.
Experience in driving pricing and packaging strategy in SaaS environments.
Benefits
Competitive salary
40 hours week with flexi-time
Health, Dental and Vision Insurance
Life, ADD, Short-term and Long-term Disability insurance
401k matching up to 4% after two months of service
Flexible Spending Account/Dependent Care/Transit and Commuting Account
Vacation and Sick time
13 Paid Holidays
Gym membership discount
Fun Culture Events (March Madness tournament, 80's day, Chili Cook-off, summer/winter parties)
Casual dress
Bonusly colleague reward scheme
Employee referral scheme with generous financial reward
We're looking for creative and passionate people who share our vision of making payments easy. If that sounds like you and you meet the requirements above, then get in touch!
Equal Opportunity
NMI is committed to providing equal employment opportunity for all persons regardless of race, color, religion, sex, age, marital status, national origin, sexual orientation or sexual identity, genetic information, citizen status (except those that do not have the legal right to be employed in the United States), disability, military service, service member, veteran status, or any other basis protected by applicable law.
Applicants must be authorized to work in the United States. As part of the selection process this role may require an assessment and professional references to determine suitability. An offer will be subject to financial and criminal background checks.
Misc Info For This Position:
Remote Mix: 100% Remote
Position Level: Manager
Job Type: Full-Time
Regional Restrictions: USA Only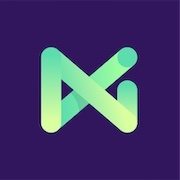 NMI

Schaumburg,IL
United States

Website
Job Info:
100% Remote
Manager
Full-Time
USA