Product Marketing Manager - Payroll
Posted May 13
Heartland is currently looking for its next Product Marketing Manager. The Product Marketing team is responsible for product positioning, new product introductions, sales enablement, product training and launch activities for Heartlands products. This role is an individual contributor role who works cross functionally with Product and Sales Operations, and always partners closely with other teams within the Marketing department, including Content and Revenue Marketing.

If you love a challenge and are eager to help scale our marketing engine to the next level, this could be the perfect role for you.
Duties
Product Marketing is responsible for delivery of the following:
Product Positioning: Responsible for defining a products positioning (i.e., how we want the target market to perceive the product). Develop and deliver messaging for:
Competitive product differentiation/positioning
Customer segmentation
Unique selling propositions (USP)
Key features and benefits
Product Marketing Development: Responsible for developing and executing the New Product Introduction (NPI) plan. Work with the marketing teams creation and production of deliverables, in the following categories:
Collateral & sales tools development
Deliver sales information and tools for digital assets
Provide for and manage evaluation and competitive analysis for internal use at customer sites, partner sites, and marketing events.
Support the sales team with product information and sales tools deliverables to better enable sales to perform.
Product Marketing Evangelism & Training: Responsible for product evangelism and sales training for the internal sales teams. Evangelism means that one is the expert on the product and is responsible for communicating expertise on the products positioning.


Pre-Sales Context:
Product knowledge. This includes a full understanding of the functionality of the products, and to be able to use/demo the product.
Product benefits. This includes a successful communication of the products features and benefits, or the positioning of the product.
Competitive product knowledge. This includes knowledge and experience to know the competitive advantage of our products over the competition; understanding the strengths and weaknesses of competitive products, or even to know how to communicate the key competitive advantages of the products.
Product Launches:
Contribute product knowledge and content for marketing deliverables and promotions to be executed by marketing services. Here are examples:
Direct marketing:
The direct promotion activities are those marketing events that directly communicate with the customer. Direct marketing includes promotions for direct mail, email, etc. and, if applicable, any special direct sales offers, such as pricing promotions, etc.
Events:
These include webinars, seminars, trade shows, conferences, etc. Provide product input and materials for the Revenue Marketing team to execute.
Incentives or Promotions:
To define and make possible any and all activities for promoting the sales of products.
Job Requirements
7-10 years of Marketing experience
Bachelors degree or MBA; or equivalent combination of education and experience
Analytical Ability - Synthesizes complex or diverse information; Collects and researches data; Uses intuition and experience to complement data; Designs workflows and procedures.
Problem Solving - Identifies and resolves problems in a timely manner; Gathers and analyzes information skillfully; Develops alternative solutions; Works well in group problem solving situations; Uses reason even when dealing with emotional topics.
Project Management - Develops project plans; Coordinates projects; Communicates changes and progress; Completes projects on time and budget; Manages project team activities.
Technical Skills - Assesses own strengths and weaknesses; Pursues training and development opportunities; Strives to continuously build knowledge and skills; Shares expertise with others.
Oral Communication - Listens and gets clarification; Responds well to questions; Demonstrates group presentation skills; Participates in meetings.
Written Communication - Writes clearly and informatively; Varies writing style to meet needs; Presents numerical data effectively; Able to read and interpret written information.
Teamwork - Balances team and individual responsibilities; Gives and welcomes feedback; Contributes to building a positive team spirit; Puts success of team above own interests; Able to build morale and group commitments to goals and objectives; Supports everyone's efforts to succeed.
Change Management - Develops workable implementation plans; Communicates changes effectively; Builds commitment and overcomes resistance; Prepares and supports those affected by change; Monitors transition and evaluates results.
Quality Management - Looks for ways to improve and promote quality; Demonstrates accuracy and thoroughness.
Strategic Thinking - Analyzes market and competition; Identifies external threats and opportunities; Adapts strategy to changing conditions.
Motivation - Sets and achieves challenging goals; Demonstrates persistence and overcomes obstacles; Measures self against standard of excellence.
Computer Skills required to perform this job successfully, an individual should have a command of the Google Suite.
Willingnessto travel up to 20%
Preferred Qualifications
Being high-energy with a hustle, motivation, and drive thats contagious
Verifiable experience with a high-performance product marketing team
Experiencein the financial tech industry
Experienceworking in a high-growth, fast-paced environment
Proven to be collaborative team player across multiple functions and geographies
North Carolina - Remote
Oklahoma - Remote
Georgia - Remote
Texas - Remote
Colorado - Remote
Misc Info For This Position:
Remote Mix: 100% Remote
Position Level: Senior Manager
Job Type: Full-Time
Regional Restrictions: USA: CO, GA, OK, NC, TX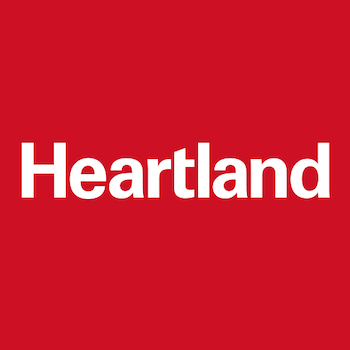 Heartland Payment Systems

United States

Website
Job Info:
100% Remote
Senior Manager
Full-Time
USA: CO, GA, OK, NC, TX