Product Manager, Venafi as a Service Apps
Posted Apr 25
There are 2 actors on a network, people and machines. Just as usernames and passwords are used by people to access machines, machine identities are used by machines to identify and access each other. Venafi is the inventor of the technology that manages and protects machine identities, the most important security initiative in our Global 5000 customers. We are Warriors!

Are you passionate about making a positive impact and protecting the world from cybercriminals? If so, you may be a natural Venafi Warrior!
How you'll be protecting the world:
As a Product Manager at Venafi, you'll be part of a team that is at the forefront of innovating true cloud-native Machine Identity Management as-a-Service.
You will be responsible for building & scaling Venafi as-a-Service Modules that help organizations protect and manage identities for modern applications and the multi-cloud environments they operate within.
The ideal Venafi Warrior will be armed with the ability to:
Partner with your engineering & user-experience teams to define and ship functionality that delights customers
Define and track key success metrics for features you launch
Work with internal stakeholders to launch new features, drive product awareness and adoption
Define and deliver a compelling roadmap in a fast-moving agile environment
Validate product ideas and prototypes with early adopters
What sets you apart?
3-5 years of Product Management experience with prior experience in shipping SaaS security products
Experience in driving growth of SaaS solutions
Strong communications and presentation skills
Experience working closely with fast-paced development teams
Ability to be hands-on with configuring, using and demonstrating technical products
While you are busy protecting the world, we've got you covered!
In addition to fostering a work environment with strong work from anywhere ethic, Venafi offers a benefits package that is in the top 1%. We provide 100% employer-paid premiums for both team members and their families. That includes health, dental, and vision insurance. YES, REALLY! We offer four weeks of PTO (Paid Time Off), eleven holidays, and four pick your own community service days. We also offer 401(k) and company matching, company HSA contribution, 2x salary employer-paid life insurance, and parental leave. We even offer pet insurance!
More About Venafi:
Venafi is the undisputed leader in Machine Identity Management. Why? Because we created the category and are light years ahead of anyone that would consider competing! Gartner has recognized Venafi as number one in our space and as it turns out, one is NOT the loneliest number!
Venafi is the inventor of the technology that secures and protects machine identities. The Venafi platform provides visibility, intelligence, and automation for SSL/TLS, IoT, mobile, cloud native, Kubernetes, and SSH machine identity types. Many of the largest organizations in the world use Venafi.

Billions of dollars have been spent protecting usernames and passwords and almost nothing managing machine identitiesorganizations are just now realizing that managing and protecting machine identities is as important as managing usernames and passwords. The bad guys know this and are using stolen or forged machine identities in their cyberattacks. In fact, Gartner says 50% of network attacks will use machine identities.
Come help us protect the world!
Misc Info For This Position:
Remote Mix: 100% Remote
Position Level: Manager
Job Type: Full-Time
Regional Restrictions: USA Only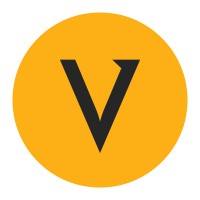 Venafi

Salt Lake City,UT
United States

Website
Job Info:
100% Remote
Manager
Full-Time
USA