Product Manager
Posted May 17
Key Responsibilities
Managing the entire product line life cycle from strategic planning to tactical activities
Specifying market requirements for current and future products by conducting market research supported by on-going visits to customers and non-customers.
Driving a solution set across development teams (primarily Product Delivery, Development/Engineering, and Marketing Communications) through market requirements, development build, and positioning. Reviewing designs, wireframes, final UX and demos to ensure that market needs will be met and nothing is lost in any stage of design and delivery.
Developing and implementing a company-wide go-to-market plan, working with all departments to execute.
Assist product marketing in creating product content demonstration videos, product data sheets, presentations etc that will be used to position and sell new capabilities and products
Prioritize capabilities and potential partner relationships for the product.
Work with Product Owners and User Experience as they take your requirements and write designs, deliver documentation, prioritize and schedule the functional work.
Drive best practices in roadmapping, market problem identification through story writing, product launch and product metric reviews to build a corporate culture of data driven decisions
Proactively review product related processes for improvement in efficiency, communication and completeness
Proactively provide training to sales, support, success and other stakeholder teams
Requirements
5+ years of enterprise software product management experience in ecommerce or payment technologies.
Understanding of agile scrum methodologies, ideally from the inside having had a product owner role in the past
Ability to take market trends, customer & sales feedback and competitive intelligence and break them down into well defined, concise market strategy plans and market problems.
Excellent written and verbal communication skills with customers, business and technical team members across the organization
Experience either integrating to or managing an application marketplace a strong plus
Strong interpersonal skills and an effective communication style
Ability to effectively communicate and work in a distributed environment with colleagues located in different geographical regions and across various levels of departments and organizations to facilitate meetings with a business and a technical audience
This position requires some travel to partner or prospect sites (under 25%
Benefits
Competitive base salary paid semi-monthly
Generous Bonus scheme
40 hours a week with flexi-time
Health, Dental and Vision Insurance
Life, ADD, Short-term and Long-term Disability insurance
401k matching up to 4% after two months of service
Flexible Spending Account/Dependent Care/Transit and Commuting Account
Vacation and Sick time
13 Paid Holidays
Gym membership discount
Casual dress
Bonusly colleague reward scheme
Employee referral scheme with generous financial reward
Equal Opportunity

NMI is committed to providing equal employment opportunity for all persons regardless of race, color, religion, sex, age, marital status, national origin, sexual orientation or sexual identity, genetic information, citizen status (except those that do not have the legal right to be employed in the United States), disability, military service, service member, veteran status, or any other basis protected by applicable law.
Please be aware that all offers of employment are made subject to receipt of satisfactory background and financial checks.
Please be aware that NMI does not operate a license for the sponsorship of those who are not already eligible to work within the US. Unfortunately, therefore we cannot process any application from individuals unable to provide documentary evidence of their eligibility to commence work in the US.
Misc Info For This Position:
Remote Mix: 100% Remote
Job Type: Full-Time
Regional Restrictions: USA Only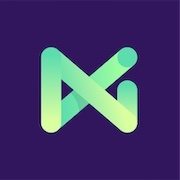 NMI

Schaumburg,IL
United States

Website
Job Info:
100% Remote
Full-Time
USA