Product Manager (L3) - Data Catalog
Posted May 10
Join the team as our next Product Manager (L3) - Data Catalog
Who we are & why we're hiring
Twilio powers real-time business communications and data solutions that help companies and developers worldwide build better applications and customer experiences.
Although we're headquartered in San Francisco, we're on a journey to becoming a globally antiracist company that supports diversity, equity & inclusion wherever we do business. We employ thousands of Twilions worldwide, and we're looking for more builders, creators, and visionaries to help fuel our growth momentum.
About the job
This position is needed to understand the needs of our end customers in the global communications market and build a platform to help internal teams handle their data. Working side by side with other product managers and engineering counterparts across Twilio R&D, you will collaborate to craft and deliver a vision for computing on streaming data at Twilio.
Products are built on data. From the developers of a service, to their managers, compliance teams, and executives all need to know the state of systems and their activity. This team manages the flow of this data within Twilio, securing it, and ensuring everybody that is allowed can access it. We are also the bridge to the reporting systems trusted by customers, executives and shareholders. Processing has to happen in the pipeline to get insight in real time. We are successful when we make this easy for engineers.
Responsibilities
In this role, you'll:
Manage product backlog and roadmap for the Twilio Data Catalog. Solicit customer requirements from many - often opposing - sources, prioritize, and work with engineering and design to deliver.
Partner with various privacy, governance teams to handle user sensitive data based on region-specific regulations.
Be an expert and evangelize the use of a central catalog for Compliance, Analytics and AI use cases.
Track and resolve dependencies across organizations to maintain delivery timelines.
Qualifications
Not all applicants will have skills that match a job description exactly. Twilio values diverse experiences in other industries, and we encourage everyone who meets the required qualifications to apply. While having desired qualifications make for a strong candidate, we encourage applicants with alternative experiences to also apply. If your career is just starting or hasn't followed a traditional path, don't let that stop you from considering Twilio. We are always looking for people who will bring something new to the table!
Required:
To comply with Executive Order 14042, all Twilio employees working in the U.S. are required to submit proof of vaccination for COVID-19 unless they qualify for a medical or religious accommodation / exemption. Employees onboarded after January 4, 2022 must submit proof of vaccination or receive approval for an exemption prior to their Twilio start date.
3+ years of product management experience in a fast-paced company. If you have a strong work ethic and know how to knock down barriers to get to your objective this might be the opportunity for you.
Past experience building a Data Catalog system.
Experience with handling user sensitive data based on region-specific regulations.
Technically savvy and experienced with the cloud, APIs, communications, enterprise software, devices, and mobility.
Worked on data platforms, customer engagement platforms, or streaming applications.
You have a customer oriented approach. You have an amazing ability to understand the customer's challenges and are able to articulate a vision to solve challenges to make an impact.
You are a strategic problem solver and flourish operating in broad scope, from conception through continuous operation of 24x7 services.
You have solved sophisticated problems and have the aptitude to navigate uncharted waters.
The ability to solicit customer requirements from many - often opposing - sources, prioritize, and work with engineering and design to deliver.
Collaborative approach and ability to work with distributed, cross-functional teams.
Great communication skills. You're equally at home on zoom presenting to an audience of developers as you are on a zoom talking to users and then coming up with product requirements. Your best days are the ones where you do both on the same day.
Desired:
Bachelor's degree or equivalent experience required.
Location
This role will be remote, and based in the USA.
Approximately 5% travel is anticipated.
What We Offer
There are many benefits to working at Twilio, including, in addition to competitive pay, things like generous time-off, ample parental and wellness leave, healthcare, a retirement savings program, and much more. Offerings vary by location.
Twilio thinks big. Do you?
We like to solve problems, take initiative, pitch in when needed, and are always up for trying new things. That's why we seek out colleagues who embody our values something we call Twilio Magic. Additionally, we empower employees to build positive change in their communities by supporting their volunteering and donation efforts.
So, if you're ready to unleash your full potential, do your best work, and be the best version of yourself, apply now!
If this role isn't what you're looking for, please consider other open positions.
(Location dependent information)
Colorado applicants:
The estimated pay range for this role, based in Colorado, is 96,096.00 - 151,008.00
Additionally, this role is eligible to participate in Twilio's equity plan.
The successful candidate's starting salary will be determined based on permissible, non-discriminatory factors such as skills, experience, and geographic location within the state. This role is also eligible to participate in Twilio's equity plan and for the following benefits: health care insurance, 401(k) retirement account, paid sick time, paid personal time off, paid parental leave.
Misc Info For This Position:
Remote Mix: 100% Remote
Position Level: Manager
Job Type: Full-Time
Regional Restrictions: USA Only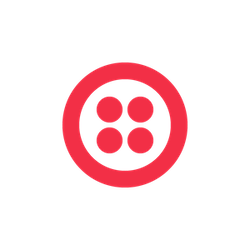 Twilio

United States

Website
Job Info:
100% Remote
Manager
Full-Time
USA