Product Designer
Posted Dec 2
We're looking for a Product Designer to join the CX team at Modus. Want to help our clients build awesome solutions to accomplish their goals and vision? Are you interested in working from home with some of the best talents on the planet? Then keep reading.
About You
You are passionate about exceptionally designed, functional software. As a Product Designer, you're comfortable collaborating with user experience designers, interaction designers, and user interface designers as well as product managers, developers, and client stakeholders. You may even have had user experience roles or UI designer roles in the past, or are comfortable with those responsibilities today.
Your portfolio includes examples of design across workflows to accomplish a user's task or goal. Even though individual screens may show your ability to design ONE screen, we're interested to see how you tie several screens together visually and use patterns, components, hierarchy, and position. You can walk us through your design decisions for desktop and mobile applications from start to finish, and where you changed your own mind or someone else's in the process.
You understand the principles of user interface design to know when to use radio buttons instead of checkboxes. You understand how to critique your colleagues' work and also how to apply their critique to improve your own work.
Your toolkit likely includes Sketch, InVision, Figma, Photoshop, and maybe even CSS and Javascript, but you're flexible to use whatever your client and collaborators need you to use. You may even be comfortable designing presentations, motion graphics, or building design systems, or perhaps you want to be. Let us know!
Why Modus Create:
Our Benefits may vary according to the country you are located in, so please reach out to our recruiter in case you have any questions.
If you live in the USA and you become a full-time employee at our office we offer:
Competitive compensation
Health insurance (medical, vision, and dental) and other benefits (FSA and HSA)
401(K) match to up to 3.5% of your annual salary
Remote work
The chance to work side-by-side with thought leaders in emerging tech
Flexible Time Off/PTO
Do you have what it takes? Apply today!
About Modus
Modus Create is a digital product agency that accelerates digital transformation. We use high performing small teams, emerging technology, and new school product development tools and methods to accelerate business outcomes. We support our clients across four core delivery areas: business and product strategy consulting, customer experience, cloud services, and Agile software delivery.
Driven by a team of world-class talent, we have been recognized by the Inc. 5000 list of fastest growing private companies 5 years in a row, the Washington Business Journal list of Fastest Growing Companies in the Washington, DC area two years in a row, and a top company for remote work by FlexJobs. We're also an official partner to Atlassian, AWS, Cloudflare, GitHub, InVision, Ionic Framework, and Vue.js!
Based on the model of an open source team, Modites work remotely, and are located across the globe. That's allowed us to hire the best talent in the world, no matter where they live. Our highly collaborative, autonomous, and effective working environment is fueled by a team unified by a love of continuous learning. Our years of thought leadership including books, whitepapers, blog posts, conference and MeetUp talks, demonstrate our commitment to sharing what we've learned.
We encourage every Modus employee to do the same. Our company is a platform for the growth of our employees. Through working with our distributed team of experts on challenging projects, every person that joins the Modus team can expect to continue growing and learning every day. This is your chance to be part of building something great.

Federal law requires Modus Create to confirm the identity and employment eligibility of all persons hired to work in the United States as full-time employees.
The statement above does not apply to 1099 Contractors or International Contractors
Misc Info For This Position:
Remote Mix: 100% Remote
Position Level: Senior
Job Type: Full-Time
Regional Restrictions: USA Only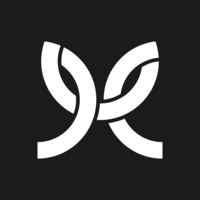 Modus Create

Reston,VA
United States

Website
Job Info:
100% Remote
Senior
Full-Time
USA