Product Designer
Posted Jan 8
GitHub is looking for an experienced Product Designer to join our Product Design team. In this role, you'll work on finding solutions for challenging customer problems using useful, approachable, and beautiful software interfaces.
The GitHub Product Design Team is a group of talented individuals whose backgrounds are in product design, design systems, design ops, and illustration, as well as CSS experts, and engineers with front-end and full-stack experience working in Rails and React.js. You'll prioritize customer experiences, working closely with system designers, engineers, and product management.
What we're looking for:
Product Designers at GitHub are expert individual contributors; they're given a lot of autonomy and trust to work on our most impactful design projects. For this specific role, we're looking for someone who values the following:
Shaping products: Defining developer experiences with a point of view, where deciding what not to do is as intentional and essential as what makes it into the final solution.
Systems thinking: Our team has to apply decisions holistically, making sure to look at new patterns in context to the larger system of the product, as well as ensuring we support experiences for individual features.
Creating together: Getting to the right result is our focus; this can come from systems designers or product designers, and ideally both. Facilitating collaboration between teams and individuals is key so that we continue to evolve the needs of the product alongside the design system.
Progress and tempo: It's easy to get caught up in the meta design details, so our team has to be particularly mindful that we keep making decisions, and move forward, quickly. This means prioritizing progress over correctness, and valuing the results a fast-paced workflow can bring.
Candidness: We encourage candidness and recognize its role in building trust between IC's and managers or peers. It can take time and effort to get there, but it's worth it. Making decisions for projects, design patterns, and processes will yield better results when we can get to the real talk.
Responsibilities:
Create a culture of excellence in design quality within the design teams and across the organization. Your work directly influences and evolves GitHub's UI.
Be a core contributor to our design system, Primer.
Become an authority on our visual design language, extending upon our existing systemssuch as our color system, navigation components, and interaction patterns.
Design experiences that work across multiple platforms, such as native apps, and text-based interfaces such as CLI.
Propose new areas of work with compelling reasoning, and execute on them.
Advocate for, and teach other designers and engineers how to use our design systems.
Provide regular design feedback and direction to your coworkers.
Seek out opportunities for connecting with people and teams working on related projects.
Build meaningful relationships across the product, engineering, and other cross-functional partners you're working with.
You might be a fit if:
You have a BS (or higher, e.g., MS, or PhD) in Computer Science or a related technical field involving coding (e.g., physics or mathematics), or equivalent technical experience
You have 2 years or more experience leading high impact product design or design systems initiatives.
You have 5 years minimum design experience as an individual contributor.
You have experience balancing trade-offs between the needs of feature ships with solutions that will last.
You are organized and are comfortable leading or contributing to multiple design projects.
You can find the highest impact opportunities and iterate on them quickly while things are in motion.
You are confident in writing HTML & CSS and are comfortable using Git version control.
You are a great presenter, can tell the story of your work to executive-level audiences.
These qualifications will help you stand out:
You have a technical background or experience working on developer tools.
Experience contributing to an established design system.
Experience designing cross-platform experiences
You're a multi-disciplined designer, such as in illustration, animation, programming, or other.
Misc Info For This Position:
Remote Mix: 100% Remote
Job Type: Full-Time
Regional Restrictions: North America Only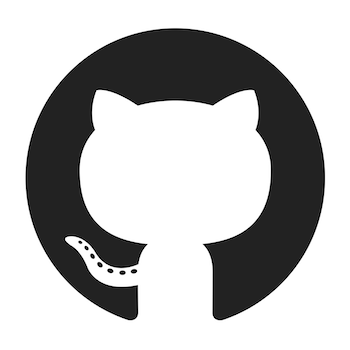 Github

San Francisco,CA
United States

Website
Job Info:
100% Remote
Full-Time
North America