Principal Software Engineer L5 - Console (Full Stack)
Posted May 10
Join the team as our next Principal Full Stack Software Engineer.
Who we are & why we're hiring
Twilio powers real-time business communications and data solutions that help companies and developers worldwide build better applications and customer experiences.
Although we're headquartered in San Francisco, we have presence throughout South America, Europe, Asia and Australia. We're on a journey to becoming a globally anti-racist, anti-oppressive, anti-bias company that actively opposes racism and all forms of oppression and bias. At Twilio, we support diversity, equity & inclusion wherever we do business. We employ thousands of Twilions worldwide, and we're looking for more builders, creators, and visionaries to help fuel our growth momentum.
About the job
This position is needed to support and define the future of full stack software development at Twilio. Partnering with engineering and product leaders, this role will spend the majority of their time driving change and adoption of platforms, but is also responsible for the architecture within the Console group. This role will have the support of and provide mentorship to subject-matter specific technical leads.
Responsibilities
In this role, you'll:
Collaborate across teams to understand the needs of front end and full stack developers.
Design front end and full stack tooling and infrastructure to support the needs of a scaling front end presence.
Support team-based Technical Leads in developing their coaching and mentorship skills.
Govern full stack development standards, from local dev through testing to deployment.
Standardize and modernize the full stack software deployment process.
Synthesize and articulate opinions from across the organization into tangible paths forward with a mid-to-long term view (1-3 years).
Represent the Console team and Console full stack development within the architecture organization.
Lead the front end community at Twilio.
Code proofs-of-concepts of large-scale architecture projects, but PR-generating day-to-day coding will likely be limited to less than 20% of this role's time.
Qualifications
Not all applicants will have skills that match a job description exactly. Twilio values diverse experiences in other industries, and we encourage everyone who meets the required qualifications to apply. While having desired qualifications make for a strong candidate, we encourage applicants with alternative experiences to also apply. If your career is just starting or hasn't followed a traditional path, don't let that stop you from considering Twilio. We are always looking for people who will bring something new to the table!
Required:
Experience with CI/CD systems. Twilio uses a mix of dedicated and on-demand tooling.
Opinions on what good front end testing looks like, understanding the value and position in the stack for things like VRT, a11y, i18n, etc.
Experience on a number of serverless and/or edge compute platforms at scale.
Substantial depth of experience working with React. Have an opinion about hooks vs. lifecycle callbacks.
Monorepo management experience.
Knowledge of proxying and load balancing algorithms, software, and tools.
Desired:
Familiarity with various enterprise microservice architectures.
Experience with OSS project governance.
Operating large-scale proxy and/or load balancing solutions.
Location
This role will be USA Remote in any timezone. Approximately 2-4 weeks of travel is anticipated per year for team gatherings and planning.
What We Offer
There are many benefits to working at Twilio, including, in addition to competitive pay, things like generous time-off, ample parental and wellness leave, healthcare, a retirement savings program, and much more. Offerings vary by location.
Twilio thinks big. Do you?
We like to solve problems, take initiative, pitch in when needed, and are always up for trying new things. That's why we seek out colleagues who embody our values something we call Twilio Magic. Additionally, we empower employees to build positive change in their communities by supporting their volunteering and donation efforts.
So, if you're ready to unleash your full potential, do your best work, and be the best version of yourself, apply now!
If this role isn't what you're looking for, please consider other open positions.
Please note this role is open to candidates outside of Colorado as well. The information below is provided for those hired in Colorado only.
If you are a Colorado applicant:
The estimated pay range for this role, based in Colorado, is 176,080 - 220,100.
Additionally, this role is eligible to participate in Twilio's equity plan.
The successful candidate's starting salary will be determined based on permissible, non-discriminatory factors such as skills, experience, and geographic location within the state. This role is also eligible to participate in Twilio's equity plan and for the following benefits: health care insurance, 401(k) retirement account, paid sick time, paid personal time off, paid parental leave.
Misc Info For This Position:
Remote Mix: 100% Remote
Position Level: Principal
Job Type: Full-Time
Regional Restrictions: USA Only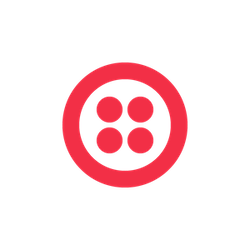 Twilio

United States

Website
Job Info:
100% Remote
Principal
Full-Time
USA