Principal Product Strategist
Posted Jan 6
We're looking for a Principal Product Strategist to join the Product Strategy team at Modus. Want to help our clients build awesome solutions to accomplish their goals and vision Are you interested in working from home with some of the best talent on the planet Then keep reading.
The Principal Product Strategist is in charge of the successful delivery of our clients digital products and is responsible for creating new engagement types and developing supporting materials. They collaborate in sales calls, solution design, and deliverables creation. They deliver high-value consulting to clients. They often do audits or assessments to analyze clients in areas of strategy and/or product strategy.
They are solid contributors to the growth of the strategy practice through thought leadership, mentorship, and engagement creation They are thought leaders and speak or write regularly.
Principal strategists may have a specialty or may be generalists with a global scope of control and domain. They work with multi-disciplinary teams in multiple geographies.
About You
You have over 8 years of experience and are regarded as a professional that not only coaches others on best practices but rather defines those best practices. You have a high proficiency in technical or business acumen and excel at managing across the largest and most complex engagements. You have strong experience digging deep into data to understand trends and develop a better picture of the business, the product, and users.
You have worked with teams before on large and demonstrable projects. You have a strong understanding of Agile methodologies (Scrum, Lean, Kanban, etc.) and have ample design, decision, and analytical skills.
You use your technical context to make better, faster decisions. Working directly with clients to understand the problems they want to be addressed is second nature to you. You have strong facilitation skills and love leading clients through workshops to align goals, develop personas or map customer journeys.
While you'll have team members on your team that are experts in these areas, you can fill in the gaps whenever needed: writing user stories, understanding design patterns, creating functional specs and wireframes. You having an understanding of product management tools, such as Miro or Pendo and our Atlassian partners tools: Jira, Confluence and Trello.
You love learning. Product Strategy is an ever-evolving world. You enjoy playing with new tech and exploring areas that you might not have experience with yet. You are self-driven, self-learner willing to share knowledge and participate actively in your community. You stay abreast of industry developments to provide the highest level of consulting available
Having overlap with your team is critical when working in a global remote team. Modus requires all team members to overlap with EST morning hours daily. In addition, reliable high-speed internet is a must.
[In reference to requisitions 877]
Things You Might Do
Modus is a fast-growing, and remote-first company, so you'll likely get experience on many different projects across the organization. That said, here are some things you'll probably do:
Give back to the community via open source and blog posts
Travel and meet great people- as part of our remote-first lifestyle, it's important that we come together as needed to work together, meet each other in person and have fun together. Please keep that in mind when you apply.
Teach and be taught: Modus creates active teams that work in internal and external projects together, giving opportunities to stay relevant with the latest technologies and learning from experts worldwide
Interact directly with internal and external clients to represent Modus and its values
Misc Info For This Position:
Remote Mix: 100% Remote
Position Level: Senior
Job Type: Full-Time
Regional Restrictions: USA Only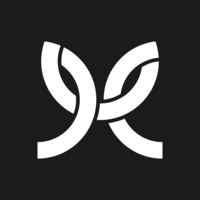 Modus Create

Reston,VA
United States

Website
Job Info:
100% Remote
Senior
Full-Time
USA