Principal Product Manager - Retail
Posted May 10
Join the team as our next Principal Product Manager - Retail.
Who we are & why we're hiring
Twilio powers real-time business communications and data solutions that help companies and developers worldwide build better applications and customer experiences.
Although we're headquartered in San Francisco, we have presence throughout South America, Europe, Asia and Australia. We're on a journey to becoming a globally anti-racist, anti-oppressive, anti-bias company that actively opposes racism and all forms of oppression and bias. At Twilio, we support diversity, equity & inclusion wherever we do business. We employ thousands of Twilions worldwide, and we're looking for more builders, creators, and visionaries to help fuel our growth momentum.
About the job
This position is needed to craft and deliver on the vision, strategy, and roadmap for the Enterprise team. This team focuses on building out experiences and a toolset that aids complex Enterprise customers thrive on the Twilio platform. You will understand the needs of our Enterprise customers, their unique challenges and study the gaps that exist in what Twilio offers today. Working side by side with other product managers and engineering counterparts, you will collaborate to craft and deliver on the vision, strategy, and roadmap for helping solve many of such problems for the Enterprise Customers.
Responsibilities
In this role, you'll:
Wear the customer's shoes: Conduct and use market research, usability studies and focus groups to solve customer problems. Talk to cross-BU teams to get the complete picture and cross reference your research. Be the voice of the customer in every conversation and decision, and ensure we build world class products that our customers love and value.
Be Bold: Own the product strategy, roadmap, and release cadence for a part of Enterprise focus initiatives. Share thoughts and rally support from key stakeholders.
Empower Others: Collaborate extensively with other PMs, designers, other functional teams and BUs within Twilio on their initiatives. Be an advocate and coach for other PMs. Help engineering teams focus on what is needed to create a great product experience. Facilitate quarterly planning, execute sprints in agile/scrum, manage the backlog and sprint prioritization. Collaborate with GTM teams on product launches (marketing, support, sales enablement), and dev experience teams on documentation.
Ruthlessly Prioritize: Ruthlessly prioritize the incremental path to solving customer problems, delivering concrete customer value at each stage. Get your hands dirty, align executives, convince peers, and coordinate dependencies to get-it-done.
Be an Owner: Seek out unique points of view to deliver products that impact how Enterprise customers use Twilio's products and provide a world class experience for them. Own every stage of the Product life cycle.
Write it Down: Create clear, written documentation of the problems you seek to solve (and associated risks). Collaborate with other BU PMs to finesse your documentation. Present those plans to your team, BU leads and leadership.
Qualifications
Not all applicants will have skills that match a job description exactly. Twilio values diverse experiences in other industries, and we encourage everyone who meets the required qualifications to apply. While having desired qualifications make for a strong candidate, we encourage applicants with alternative experiences to also apply. If your career is just starting or hasn't followed a traditional path, don't let that stop you from considering Twilio. We are always looking for people who will bring something new to the table!
Required:
Minimum of 7+ years of hands-on product management experience, working closely with engineering and go-to-market teams with total 10+ years of experience
Demonstrated track record of building and launching customer-facing complex enterprise scale cloud products for businesses or developers (B2B)
Highly entrepreneurial, iterative (Agile/Scrum development process), and comfortable working in a fast-paced environment with globally distributed teams with minimal guidance on how to provide product direction to meet customer needs
Collaborative and results driven individual with the ability to identify customer problems, solutions, and outcome-driven metrics
Strong analytical skills with the ability to translate between strategic business decisions and their quantitative implications, technical understanding and UI/UX design understanding
Understanding growth levers in a retail and/or eCommerce environment
Diligent, organized, able to distill complex requirements into prioritized roadmaps
Collaborates with program and development teams to facilitate team ceremonies, metrics visibility and processes
Bachelor in Computer Science, Engineering, or equivalent practical experience required.
Desired:
Experience managing products/services that span across and impact horizontal teams. Work closely and collaborate with multiple partners within Product and Engineering organizations. Worked with large enterprises or delivered products that cater to enterprises(focus on security and compliance, analytics, support)
Experience working with direct sales, marketing, and defining pricing/packaging
Experience working with Retail and/or eCommerce
Location
This role can be remote.
What We Offer
There are many benefits to working at Twilio, including, in addition to competitive pay, things like generous time-off, ample parental and wellness leave, healthcare, a retirement savings program, and much more. Offerings vary by location.
Twilio thinks big. Do you?
We like to solve problems, take initiative, pitch in when needed, and are always up for trying new things. That's why we seek out colleagues who embody our values something we call Twilio Magic. Additionally, we empower employees to build positive change in their communities by supporting their volunteering and donation efforts.
So, if you're ready to unleash your full potential, do your best work, and be the best version of yourself, apply now!
If this role isn't what you're looking for, please consider other open positions.
(Location dependent information)
Colorado applicants:
The estimated pay range for this role, based in Colorado, is 176,052 - 220,065.
Additionally, this role is eligible to participate in Twilio's equity plan.
The successful candidate's starting salary will be determined based on permissible, non-discriminatory factors such as skills, experience, and geographic location within the state. This role is also eligible to participate in Twilio's equity plan and for the following benefits: health care insurance, 401(k) retirement account, paid sick time, paid personal time off, paid parental leave.
Misc Info For This Position:
Remote Mix: 100% Remote
Position Level: Manager
Job Type: Full-Time
Regional Restrictions: USA Only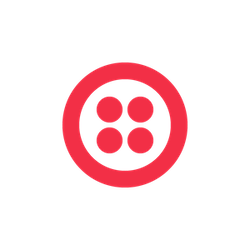 Twilio

United States

Website
Job Info:
100% Remote
Manager
Full-Time
USA