Principal Product Designer, Communication Platform
Posted May 10
Join the team as our next Principal Product Designer, Communication Platform.
Who we are & why we're hiring
Twilio powers real-time business communications and data solutions that help companies and developers worldwide build better applications and customer experiences.
Although we're headquartered in San Francisco, we have presence throughout Europe, Asia and Australia. We're on a journey to becoming a globally anti-racist, anti-oppressive, anti-bias company that actively opposes racism and all forms of oppression and bias. At Twilio, we support diversity, equity & inclusion wherever we do business. We employ thousands of Twilions worldwide, and we're looking for more builders, creators, and visionaries to help fuel our growth momentum.
About the job
This position is needed to lead the vision of cohesive experiences across Twilio's product suite and provide user experience leadership to deliver best-in-class products that bring unique value to our customers and the business. As part of Twilio's Communication Platform UX organization, this position will promote customer advocacy, partner with our cross-functional peers, champion strong team results, and foster a culture where designers are challenged to do their best work.
The UX team at Twilio is a close-knit, collaborative group, who cares deeply about building trust with our customers and solving their problems. We work closely with product and engineering leadership to guide product strategy. With this role, we will amplify our impact on the products by creating holistic customer experiences across the product suite.
As Twilio expands its businesses internationally to different market segments, this role will lead the charter for creating consistently delightful experiences for our broad customer base, increasing adoption and engagement of our products.
Responsibilities
In this role, you'll:
Create an aspiring vision for experiences on Twilio's products. Define and evangelize a cohesive experience strategy across multiple products at Twilio, minimizing friction on adoption and growth of products
Work directly with customers and stakeholders, using research methodologies to identify opportunities and validate concepts to create cohesive experiences
Partner with product & engineering leadership to map business and customer needs. Create a roadmap and execution plan of short, medium- and long-term activities for high impact
Iterate and conduct rapid experimentations with the view on the long-term strategy
Align, mentor and grow skills in more junior UX roles
Qualifications
Not all applicants will have skills that match a job description exactly. Twilio values diverse experiences in other industries, and we encourage everyone who meets the required qualifications to apply. While having desired qualifications make for a strong candidate, we encourage applicants with alternative experiences to also apply. If your career is just starting or hasn't followed a traditional path, don't let that stop you from considering Twilio. We are always looking for people who will bring something new to the table!
Required:
12+ years in user experience, product design, or a related field with demonstrated leadership to product designers; An ideal candidate will have 5+ years of experience mentoring or leading other designers.
Has previously worked as a senior or lead individual contributor in UX or product design.
Thorough knowledge of user experience best practices, interactive design principles and experience architecture.
Excellent briefing and planning skills, able to self-brief and envision what's required to develop successful and complex programs.
Excellent communication and networking skills, able to create presentations and secure buy-in from stakeholders at all levels within the organization, including senior leadership.
Good understanding of design systems and visual design principles.
Experience leading research activities.
Desired:
High level of influencing and networking skills.
Ability to challenge views/perspectives while securing buy-in from stakeholders.
Strong communication, facilitation and presentation skills.
Worked at a SaaS software company serving B2B customers.
Location
This role will be remote in the USA.
What We Offer
There are many benefits to working at Twilio, including, in addition to competitive pay, things like generous time-off, ample parental and wellness leave, healthcare, a retirement savings program, and much more. Offerings vary by location.
Twilio thinks big. Do you?
We like to solve problems, take initiative, pitch in when needed, and are always up for trying new things. That's why we seek out colleagues who embody our values something we call Twilio Magic. Additionally, we empower employees to build positive change in their communities by supporting their volunteering and donation efforts.
So, if you're ready to unleash your full potential, do your best work, and be the best version of yourself, apply now!
If this role isn't what you're looking for, please consider other open positions.
(Location dependent information)
Please note this role is open to candidates outside of Colorado as well. The information below is provided for those hired in Colorado only.
Colorado applicants:
The estimated pay range for this role, based in Colorado, is 193,760 - 242,200
Sales Commission: Additionally, this role is eligible to earn commissions and eligible to participate in Twilio's equity plan.
Non-Sales: Additionally, this role is eligible to participate in Twilio's equity plan.
The successful candidate's starting salary will be determined based on permissible, non-discriminatory factors such as skills, experience, and geographic location within the state. This role is also eligible to participate in Twilio's equity plan and for the following benefits: health care insurance, 401(k) retirement account, paid sick time, paid personal time off, paid parental leave.
Misc Info For This Position:
Remote Mix: 100% Remote
Position Level: Principal
Job Type: Full-Time
Regional Restrictions: USA Only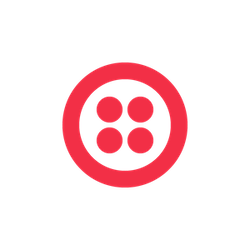 Twilio

United States

Website
Job Info:
100% Remote
Principal
Full-Time
USA