Principal Data Engineer
Posted Apr 25
We're looking for a Principal Data Engineer to join the engineering team at Modus. Want to help our clients build awesome solutions to accomplish their goals and vision? Are you interested in working from home with some of the best talents on the planet? Then keep reading.
About You
You love building great solutions. Your work could be supporting new feature development, migrating existing features, or creating new database architectures and ETL processes. You'll have a primary focus on Data Engineering and experience with tools ranging from PowerBI and Tableau to custom Python development and SQL.
You are a Data Engineer with cloud platform experience such as AWS, Azure or GCP. You participate in onboarding new data sources in ELT/ETL as well as in the development, enhancement, and maintenance of the in-house ETL and database systems. Prior exposure and experience to AWS Glue, Azure Databricks or GCP Big Query would be great. Having worked with some big data tools like PrestoDB or Hive would be exceptional. You have experience in data collection automation work from REST/GraphQL APIs, Flat Files, Database, etc. You are also comfortable with GIT and GitHub.
You have a good understanding of data warehouse modeling. You enjoy supporting the team with data testing, as well as working to ensure deployment and integration tasks are completed successfully. You are able to come up with initiatives to continuously improve platform performance and reliability, in addition, to recommend changes in project design concepts to improve efficiency. You regularly contribute to requirement gathering sessions.
You relish creating high-quality code from the comfort of your own home. Your engineering projects will focus on understanding customers' needs and translating those needs from product specifications into functional, production-ready code. You'll have the opportunity to ship code daily that will be used by customers.
You're a team player. You've led and mentored others, both technically and with their development as engineers. You understand that being a senior engineer isn't only about technical skills or time in the game; you work well with others. You are a senior expert who can not only coach others on best practices, but also help define those best practices
Having overlap with your team is critical when working in a global remote team. Modus requires all team members to overlap with EST morning hours daily and for our client, we need you to be aligned with PST. In addition, reliable high-speed internet is a must.
[In order to requisition 1119]
Things You Might Do
Modus is a fast-growing, and remote-first company, so you'll likely get experience on many different projects across the organization. That said, here are some things you'll probably do:
Give back to the community via open source and blog posts
Travel and meet great people- as part of our remote-first lifestyle, it's important that we come together as needed to work together, meet each other in person and have fun together. Please keep that in mind when you apply.
Teach and be taught: Modus creates active teams that work in internal and external projects together, giving opportunities to stay relevant with the latest technologies and learning from experts worldwide
Interact directly with internal and external clients to represent Modus and its value
Why Modus Create:
Our Benefits may vary according to the Country you are located in, so please reach out to our recruiter in case you have any questions.
If you live in USA and you become a full time employee at our office we offer:
Competitive compensation
Health insurance (medical, vision, and dental) and other benefits (FSA and HSA)
401(K) match to up to 3.5% of your annual salary
Remote work
The chance to work side-by-side with thought leaders in emerging tech
Flexible Time Off/PTO
If you live anywhere else you can become a contractor, and then we offer:
Competitive compensation
100% Remote work (could vary according to the client's needs)
Travel according to client's needs
The chance to work side-by-side with thought leaders in emerging tech
Do you have what it takes? Apply today!
Misc Info For This Position:
Remote Mix: 100% Remote
Position Level: Principal
Job Type: Full-Time
Regional Restrictions: USA Only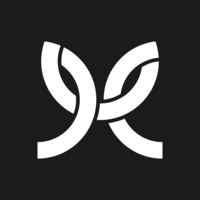 Modus Create

Reston,VA
United States

Website
Job Info:
100% Remote
Principal
Full-Time
USA