Pricing Senior Manager, Segment Product
Posted Aug 4
This position is needed to develop and execute our Pricing & Monetization Strategy for Twilio Segment products.
Twilio is growing rapidly and seeking a Pricing Senior Manager of Pricing and Monetization Strategy to be a key leader in the development and implementation of pricing and packaging strategy for Twilio Segment products. Reporting to the Director of Pricing and Monetization Strategy, this position is critical in supporting Twilio's Product GMs and Sales leaders to transform Twilio Segment's product strategy and deliver customer-friendly, innovative pricing and packaging to the market. Pricing and packaging is an integral lever to continue fueling Twilio Segment's revenue growth. It touches nearly every part of our business and is a critical part of our customer experience.
Responsibilities
In this role, you'll:
Develop data-driven pricing and packaging recommendations to increase customer adoption and product revenue for Twilio Segment products
Ideate, design and guide customer research, competitive assessments, and quantitative analyses to build business cases and data driven support for your pricing recommendations
Collaborate extensively across all functional teams to get buy-in from key business partners and ensure successful launches
Lead or assist in all aspects of pricing and packaging, including strategy, implementation, measurement, and continuous optimization of price and package in the market.
Proactively manage and monitor established offers, and own strategic pricing decisions and recommendations, including promotions and price changes for them
Qualifications
Not all applicants will have skills that match a job description exactly. Twilio values diverse experiences in other industries, and we encourage everyone who meets the required qualifications to apply. While having desired qualifications make for a strong candidate, we encourage applicants with alternative experiences to also apply. If your career is just starting or hasn't followed a traditional path, don't let that stop you from considering Twilio. We are always looking for people who will bring something new to the table!
Required:
Background in Strategic Pricing, including 4-6 years of pricing and monetization experience in technology, or management consulting
Proven analytical skills and critical thinking, with demonstrated ability to develop creative solutions to complex problems
Demonstrated ability to work in a fast-paced environment with tight deadlines and competing priorities
Comfort with ambiguity and ability to draw reasonable assumptions and/or conclusions backed by thoughtful qualitative and quantitative analysis
Excellent interpersonal skills, including ability to persuade, communicate vision and motivate people at every level
Excellent written communication skills, with the proven ability to translate complex technical concepts into actionable field guidance and differentiated positioning
Bachelor's Degree or equivalent (Finance/Economics/Statistics); MBA is preferred
Desired:
SaaS business knowledge with the ability to understand and model the tradeoffs of pricing and packaging decisions
Collaborative approach to problem solving
Background in custom deal pricing a plus
Experience in pricing analytics and/or statistics a plus
Location
This role will be remotely based in the U.S.
What We Offer
There are many benefits to working at Twilio, including, in addition to competitive pay, things like generous time-off, ample parental and wellness leave, healthcare, a retirement savings program, and much more. Offerings vary by location.
Twilio thinks big. Do you?
We like to solve problems, take initiative, pitch in when needed, and are always up for trying new things. That's why we seek out colleagues who embody our values.
So, if you're ready to unleash your full potential, do your best work, and be the best version of yourself, apply now!
(Location dependent information)
Colorado applicants:
The estimated pay range for this role, based in Colorado, is 120,160-150,200.00.
Sales Commission: Additionally, this role is eligible to earn commissions and eligible to participate in Twilio's equity plan.
Non-Sales: Additionally, this role is eligible to participate in Twilio's equity plan.
The successful candidate's starting salary will be determined based on permissible, non-discriminatory factors such as skills, experience, and geographic location within the state. This role is also eligible to participate in Twilio's equity plan and for the following benefits: health care insurance, 401(k) retirement account, paid sick time, paid personal time off, paid parental leave.
Misc Info For This Position:
Remote Mix: 100% Remote
Position Level: Senior Manager
Job Type: Full-Time
Regional Restrictions: USA Only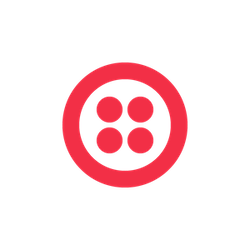 Twilio

United States

Website
Job Info:
100% Remote
Senior Manager
Full-Time
USA