Presales Data Architect
Posted Apr 25
As a Pre-Sales Data Architect, you will work as part of the sales team to qualify, educate and lead the design and adoption of database solutions. You would be on the front line of our sales team in a dynamic, high-energy environment. You will own the technical relationships of accounts as they modernize and realize business value over time. This is a pre-sales position.
What you will do:
Serve as Technical Strategic Advisor coaching enterprises through modernizations, implementations, and transformational outcomes
Drive sales by owning the technical relationship.
Own enterprise success through delivery of transformational business outcomes
Collaborate with account executives to develop account strategies and plans
Qualify technical requirements and effectively articulate DataStax's ability to meet these needs
Drive high levels of engagement through discovery sessions, enablement, and solution planning
Constantly learn new technologies and stay abreast of the distributed computing landscape
Present to C-Level executives on transformational data strategy
Enable customers through well crafted presentations and training sessions including hands-on developer days on-site at customer locations
Customize and adapt presentations for both small and large audiences, and for audiences with differing levels of technical and business experience
Work closely with developers around application code, data modeling techniques and troubleshooting, candidate architectures, and driver best practices.
Lead technical quarterly business reviews with customers to deliver business value with enterprise team
Work with Product Management and Engineering to provide feedback from the field
Your experience should include:
Working in a sales capacity on the pre-sales side.
A high degree of comfort speaking all levels of the organization from CTO to Architects to Developers and DBAs .
Demonstrating how you've learned and adapted to new technologies
Demonstrating how you've contributed to a culture of knowledge sharing by authoring and contribute to internal and external technical collateral, white papers, tutorials, and best practices
Knowledge of API design and development in enterprise ecosystems
Basic Linux operations experience
Developing in at least one major programming language, Java, C#, Go, Node.js, or Python
Solid understanding of Kubernetes and applications in enterprise ecosystems
Specialization in at least one cloud provider stack - AWS, Azure, or GCP
Experience architecting and delivering solutions in a large enterprise
A solid understanding of system architecture and software design principles
Exposure to NoSQL technologies like Cassandra and/or traditional RDBMS
Desired:

Working knowledge of Apache SOLR, Apache Spark, or Graph
Working knowledge of Pulsar and/or Kafka
If this motivates you, we'd love to hear from you
Additional Information
All your information will be kept confidential according to EEO guidelines.
Misc Info For This Position:
Remote Mix: 100% Remote
Job Type: Full-Time
Regional Restrictions: USA Only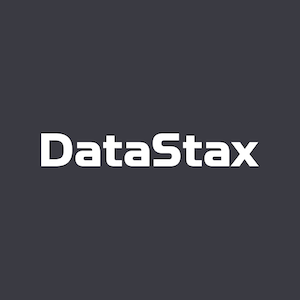 DataStax

Santa Clara,CA
United States

Website
Job Info:
100% Remote
Full-Time
USA