Pre Sales Engineer
Posted Apr 25
There are 2 actors on a network, people and machines. Just as usernames and passwords are used by people to access machines, machine identities are used by machines to identify and access each other. Venafi is the inventor of the technology that manages and protects machine identities, the most important security initiative in our Global 5000 customers. We are Warriors!

Are you passionate about making a positive impact and protecting the world from cybercriminals? If so, you may be a natural Venafi Warrior!
How you'll be protecting the world:
As a Solution Architect at Venafi you'll be part of an extremely motivated, dedicated, and experienced team that protects many of the largest organizations in the world.
In this role, you will be responsible for actively driving and managing all technical aspects of the sales process. You will partner with Account Executives as a trusted and key technical advisor for Venafi solutions. The Solution Architect must articulate how Venafi technology delivers business value to business and technical stakeholders. They must identify all technical decision criteria and walk customers through a methodical process that will allow them to make well-informed decisions.Venafi Solution Architects must establish credibility and trust and develop relationships with customers that will promote opportunities to help customers solve real business problems.
In this role you will:
Take ultimate responsibility for the technical success of Venafi customers you are assigned to
Achieve technical buy-in (technical win) by educating & influencing technical recommenders in customer organization the value of Venafi products and Machine Identity Management
Maintain deep Venafi product knowledge and be a subject matter expert in helping customers protect machine identities
Maintain a strong understanding of the Venafi sales playbook and follow its approach in working opportunities
Design solutions with Venafi products to meet customer objectives
Responsible for ongoing alignment between customer objectives and the Venafi solution deployed.Influence customer objectives, product usage, and product enhancement as needed
Be the voice of the customer by providing feedback to internal teams, i.e., Product Management, Marketing
Partner with Field Sales Team to drive and revenue and customer success
Lead technical portion of RFP/RFI responses with a high standard of quality and accuracy by effectively coordinating with all stakeholders and ensuring timely completion
Be a technical resource for assigned marketing events
Travel as necessary to support Venafi Sales opportunities with which you are assigned
The ideal Venafi Warrior will be armed with:
Working knowledge of common IT technologies in large enterprise environments such as Windows, Linux/Unix, AD/LDAP, MS-SQL, load balancers, web servers, virtualization, end-user devices
Hands-on skills to perform product demonstrations and proof-of-concept integrations
An understanding of basic uses of cryptography in IT environments as well as common products or technologies used, in areas such as SSL/TLS, SSH, PKI, and HSMs
Proven experience prioritizing: including the ability to see people/process/technology interdependencies among projects or actions.
The understanding and experience promoting IT and security best practices, especially as they relate to protecting machine identities
The persuasive ability to educate technical and non-technical audiences regarding how to think about protecting machine identities
What sets you apart?
Self-motivated with a proven track record in a Systems Engineering role in the enterprise software industry
Knowledge of Public Key Infrastructure (PKI), key management, and/or cryptography a plus
Organized and critical thinking skills, able to eliminate sales obstacles through creative and adaptive approaches to solving customer problems
Experience with DevOps tools is desirable, and hands-on experience with a variety of DevOps tools (Hashicorp Terraform, Salt, Chef, Git, Jenkins, Kubernetes, Ansible) and container technologies like Docker are a huge benefit.
Excellent written communication skills
Your ability to share industry experience regarding customer usage of our products and ideas on how Venafi might make it easier for customers to use our products more fully
The ability to identify projects or actions that need to be undertaken to achieve the end-state
5+ years Systems Engineering or Consulting experience
CISSP or alternative Information Security certification preferred
While you are busy protecting the world, we've got you covered!
In addition to fostering a work environment with strong work from anywhere ethic, Venafi offers a benefits package that is in the top 1%. We provide 100% employer-paid premiums for both team members and their families. That includes health, dental, and vision insurance. YES, REALLY! We offer four weeks of PTO (Paid Time Off), eleven holidays, and four pick your own community service day. We also offer 401(k) and company matching, company HSA contribution, 2x salary employer-paid life insurance, and parental leave. We even offer pet insurance!
More About Venafi:
Venafi is the undisputed leader in Machine Identity Management. Why? Because we created the category and are light years ahead of anyone that would consider competing! Gartner has recognized Venafi as number one in our space and as it turns out, one is NOT the loneliest number!
Venafi is the inventor of the technology that secures and protects machine identities. The Venafi platform provides visibility, intelligence, and automation for SSL/TLS, IoT, mobile, cloud native, Kubernetes, and SSH machine identity types. Many of the largest organizations in the world use Venafi.

Billions of dollars have been spent protecting usernames and passwords and almost nothing managing machine identitiesorganizations are just now realizing that managing and protecting machine identities is as important as managing usernames and passwords. The bad guys know this and are using stolen or forged machine identities in their cyberattacks. In fact, Gartner says 50% of network attacks will use machine identities.
Come help us protect the world!
Misc Info For This Position:
Remote Mix: 100% Remote
Job Type: Full-Time
Regional Restrictions: USA Only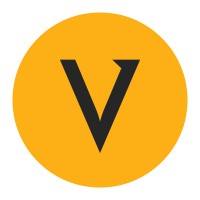 Venafi

Salt Lake City,UT
United States

Website
Job Info:
100% Remote
Full-Time
USA