Post-Sales Enablement Manager
Posted Apr 21
Airbase is looking for an enthusiastic, solution-oriented, self-starter to join our growing Revenue Enablement team as a Post-Sales Enablement Manager. In this role, you will be responsible for launching and operationalizing training, coaching, and onboarding programs for our Customer Success Managers and Customer Onboarding Specialists.
We are looking for someone to help upskill our CSMs, CSAs, and Onboarding Consultants through their deep understanding of customer experience, account expansion, and new hire experience. You will play an integral role in accelerating the performance of our post-sales teams and be an inaugural team member of the Revenue Enablement team.
There is no perfect candidate and we welcome those who are looking to grow in their Enablement career. The ideal candidate has experience in a customer-facing role as well as past experience (either full-time, or in a project capacity) in Sales/Customer Operations, Marketing, and/or Enablement. This role will start in a more generalist capacity and will have opportunity for further specialization in the future as desired. To be successful, you will have a creative streak balanced with an understanding of efficiency and data-driven decision-making. You have a desire to build consistency and predictability within customer-facing teams, and are experienced with complex, technical products.
This role reports directly to the Director of Revenue Enablement with high visibility across the GTM departments (Revenue, Marketing, Partnerships). You will work closely with front-line managers across Customer Success and Onboarding, building strong cross-functional relationships to ensure close alignment on initiatives. Airbase is an early-stage, high-growth company, which means this role has huge potential for impact and personal growth. We are 100% remote and are looking for team members who are committed to building community in a distributed organization.
About the team:
Revenue Enablement at Airbase is a cross-functional, multidisciplinary team responsible for all internal readiness efforts across Business Development, Sales, Customer Success, Solutions Consulting, Onboarding, and Partnerships. Our team is responsible for ensuring all customer-facing teams have the training, learning materials, coaching, content, and efficient processes necessary to be successful in their roles. Through these channels, we contribute to the revenue engine with a shared mission of ensuring best-in-class professional development of high-performing teams.
What you'll do:
Develop content and facilitate training for new hire onboarding to ensure new CSMs, CSAs, and Onboarding Consultants deliver value quickly and achieve their targets
Launch a coaching framework and relevant materials to support frontline managers in account review, performance evaluations, and messaging adoption
Partner with Product Enablement by surfacing knowledge gaps around our product to identify new training opportunities tailored to post-sales use cases; expand existing product training with role-specific messaging and learning assets
Partner with Product Marketing by surfacing knowledge gaps around competitors to identify new training and content opportunities relevant to growth/expansion use cases; expand existing competitive training with role-specific messaging and learning assets
Partner with managers and Revenue Operations to ensure reps effectively leverage internal tools (ex. Catalyst)
Manage the holistic certification strategy of Customer Success and Onboarding across product and commercial skillsets
Build playbooks and self-serve learning resources to reinforce coaching/training and drive best practices
Find creative and strategic ways to build a self-serve training library in our LMS
Approach all of your efforts with a data-driven goal in mind (ex. reducing ramptime, growing upsell opportunities, reducing churn) support continuous improvement of our programs
Who you are:
Relatable, humble, and open to rapid iteration
Proficient in remote work, especially managing stakeholder relationships and working across timezones in a virtual environment
Proven ability to drive results amongst low-mid performing groups
Excel in both live and virtual training environments, comfortable with small to large groups
Know how to capture lightbulb moments
Creative and motivated by impact-driven storytelling
Strong educational instincts and ability to adapt to different types of personalities
Comfortable with qualitative and quantitative reporting and performance measurement of programming
Committed to your own growth and development
What we're looking for:
3+ years in a post-sales role, i.e. CSM, CSA, Account Manager, Implementation Manager, Onboarding Consultant, etc.
1+ years experience in training and supporting post-sales teams
Proven experience over-achieving targets and improving performance
Experience working with SaaS customers in SMB, Mid-Market, and Early Enterprise markets
Proven experience with improving operational effectiveness in a post-sales environment
Understanding of unique challenges customer-facing teams face in a high-growth corporate environment
Excellent communication and presentation skills in one-on-one and group settings
(Nice to have) Experience working with Finance/Accounting profiles or familiarity with fintech
(Nice to have) Participate in professional groups related to your field (ex. Customer Success [LinkedIn], the Customer Success Forum, Success Masters, The Customer Success Roundtable, The Enablement Squad, Sales Enablement Collective, Sales Enablement Society, etc.)
(Nice to have) Experience using an Enablement toolstack (ex. Gong, Salesforce, Catalyst, Gainsight, Outreach, LinkedIn, WorkRamp, Guru, Notion, Spekit, Highspot, Seismic, Showpad, Confluence, etc.)
(Nice to have) Experience with/certification in instructional design
We offer competitive cash compensation and equity. We're a remote team and are happy to work with candidates from anywhere in the world.
Misc Info For This Position:
Remote Mix: 100% Remote
Position Level: Manager
Job Type: Full-Time
Regional Restrictions: USA Only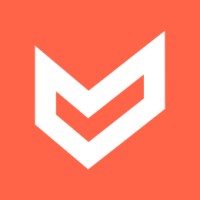 Airbase

San Francisco,CA
United States

Website
Job Info:
100% Remote
Manager
Full-Time
USA