Payroll Product Manager
Posted Dec 13
We're looking for an outstanding payroll product manager to help us take our payroll product to the next level. We are seeking an individual who is an excellent listener and communicator, who can gather requirements, work with a team to make them a reality, and keep all stakeholders informed.
We want someone who is intellectually curious, adapts quickly to new problems and uses customer insights to drive improvements. We would like to see demonstrated persistence and hunger. This is going to be a demanding job, therefore a mindset of growth and learning is key. We're all here to help and support you, but it's up to you to get the job done.
Let us introduce ourselves...
Patriot Software started in the basement of a factory decades ago. We're headquartered in Canton, OH, but are fully remote and have over 200 employees across the United States.
On to the good stuff. What we do. Patriot develops accounting and payroll software for American businesses and their accountants. Because we have a passion for helping our customers succeed, our goals are lofty: make accounting and payroll fast, easy to use, and affordable. We need exceptional people to deliver exceptional products and services. That's why we only hire the best of the best.
So, what do we value in a new team member? Our search starts by looking for a quality individual who lives by our core values:
We give more than we take
We don't take shortcuts
We lead. We don't follow
We follow the golden rule
We grow leaders
Does this sound like you? Great! Read on to see if your skills are a match, too.
Requirements
What we're looking for on your resume
We're looking for someone with 5+ years of experience in online software (SaaS) and with a proven record of successful feature/product launches. Prior experience working with a software team is a must.
5+ years of SaaS product management experience, preferably building and maintaining payroll (or payroll-adjacent) solutions.

If you haven't built a payroll solution, but have a past life working in payroll, that's ok too. But payroll experience is a must-have.

Strong knowledge of Agile software development lifecycles (SDLC) and release management concepts specifically related to cloud (SaaS) software.
Experience working with software engineering teams required.
Experience with full ownership of a software product backlog of epics, stories, and defects, including writing user stories and backlog prioritization.
Experience working with design and quality assurance team(s) preferred.
A proven record of product launches, including identifying, rolling out, and iterating on MVPs.
That unique blend of patience and bias for action.
Demonstrable data analysis and user research skills.
Self-directed and self-motivated manager of one mindset.
Strong interpersonal skills. Empathetic, passionate, and driven. You will need to develop strong relationships with your team, sales, marketing, support, and our customers.
Open-minded, humble, and a team player.
Excellent writing skills.
This position is open to candidates who legally reside and are eligible to work in the United States. This position is currently not open to applicants in the following locations: Alaska, California, Hawaii, Washington D.C.
Here's what you'll be doing
This is not an entry-level position. We're looking for someone with several years of experience in online software (SaaS) and with a proven record of successful feature/product launches. We know it will take a few months to get up to speed with our company and how we do things, but this can't be your first time around a software team. We'll expect you to be making impactful contributions by the end of your first month.
Team-wise, we try to make sure our teams have every player necessary to go from whiteboard to web browser. Each team typically has several developers, one or two automated testers, a product designer, an engineering manager, and one PM (you). The team is responsible for helping you own the outcomesnot just the output.
Although the day-to-day work of a PM can be fluid depending on what features or products you're working on, there are five areas of work that you'll be responsible for making progress in every single week:
Working closely with your Development team. Is the next set of work clearly defined and ready to go? Does everyone understand the why' behind what they're doing? Is there a broader fix that the team can do so they don't have to deal with repeat customer issues cropping up again?
Developing a deep knowledge of the Customer. All of their issues, pains, desireshow they think. You'll need to talk with customers, understand their underlying problems, and make sure that we're delivering on our promise of simple and intuitive software. You'll regularly chat with our support/success teams about any chronic customer pain points and ideas to fix them.
Developing a deep knowledge of the Data. What were the customers doing yesterday? What's the feedback on our latest A/B test? What was the adoption rate of that feature we pushed out last week? You'll need to have not only the skills to interpret this data, but also demonstrate how you can consistently tie ideas and features back to the outcome they'll achieve.
Developing a deep knowledge of the Business. You'll need to have a broad understanding of Patriot Software's business. This means management, sales, marketing, legal, business development, and customer service. You'll also be responsible for developing trusted relationships with each of your stakeholders and ensuring you understand their department's concerns and constraints.
Developing a deep knowledge of the Industry. What are the trends in our industry? Who are our competitors, what do we do better, and what do we do worse? You'll become one of the experts at our company regarding the market and our place in it.
Please note this is a sample of what you'll be doing. This job requires you to be able to adapt to change quickly in order to deliver an exceptional customer experience. Your duties, responsibilities, and activities may change at any time with or without notice.
Reasonable accommodations may be made to enable individuals with disabilities to perform the essential functions.
Benefits
The Perks of Patriot
We pride ourselves on our company culture and value our employees' hard work. Aside from the freedom to introduce new ideas or technologies, here are some of the awesome benefits our employees enjoy:
Paid time off and paid holidays
Medical, dental, and vision insurance
Section 125 HSA and FSA accounts
Company-paid life, short-term, and long-term disability insurance
401(k) with company match
Flexible scheduling and opportunities for advancement
Modern and relaxed office culture (dress code too!)
Education reimbursement
Are you ready to take the next step in your career?
Misc Info For This Position:
Remote Mix: 100% Remote
Job Type: Full-Time
Regional Restrictions: USA Only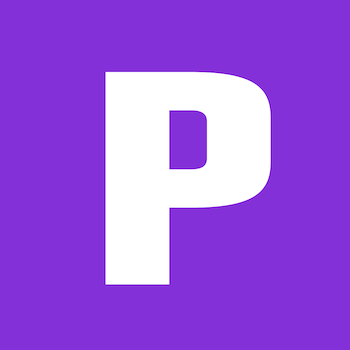 Patriot Software

Canton,OH
United States

Website
Job Info:
100% Remote
Full-Time
USA