Partnership Manager
Posted Mar 10
We're looking for a Partnership Manager to join the Partnerships team at Modus. You will be responsible for adding, managing, and growing a set of channel partnerships. You will be the primary point of contact for partners, and will work closely with the VP of Partnerships to develop and execute partnership strategies.
We are a consulting firm that provides solutions and services to various industries. Our goal is to partner with other companies to expand our reach and enhance our offerings. Are you interested in working from home with some of the best talent on the planet? Then keep reading.
Key Responsibilities:
Identify potential partners and evaluate the suitability of each partnership based on our ideal partner profile
Execute the partnership strategy that aligns with our company's vision and values
Establish and maintain relationships with partners to ensure their satisfaction and engagement
Collaborate with partners as well as sales and marketing to a create joint business plan, marketing campaigns, co-branded collateral, and other initiatives that drive lead generation and revenue
Provide regular reporting and analysis on partner performance and program effectiveness
Collaborate with the internal teams to ensure that partner activities align with the company's objectives and integrate partner solutions into the company's product offerings
Manage the onboarding process for new partners and provide ongoing support to ensure their success
Manage the day-to-day operations of the partnerships
Collaborate with marketing teams to create joint marketing initiatives
Continuously explore new partnership opportunities to increase revenue and expand the company's market reach
Requirements:
2-3 years of experience in partnership management, business development, or sales
Excellent communication and interpersonal skills
Strong analytical and problem-solving skills
Ability to manage multiple projects and prioritize tasks effectively
Knowledge of channel partnership best practices and trends
Ability to work independently and in a team environment
Experience in software or technology industry preferred
Bachelor's degree in Business, Marketing, or a related field is flexible
This is a full-time position that offers a competitive salary, health benefits, and opportunities for career advancement. If you are a motivated self-starter with a passion for partnership management and business development, we encourage you to apply for this role.
Things You Might Do
Modus is a fast-growing, and remote-first company, so you'll likely get experience on many different projects across the organization. That said, here are some things you'll probably do:
Give back to the community via open source and blog posts
Teach and be taught: Modus creates active teams that work in internal and external projects together, giving opportunities to stay relevant with the latest technologies and learning from experts worldwide
Interact directly with internal and external clients to represent Modus and its value
Why Modus Create:
Our Benefits may vary according to the Country you are located in, so please reach out to our recruiter in case you have any questions.
If you live in USA and you become a full time employee at our office we offer:
Competitive compensation
Remote work
The chance to work side-by-side with thought leaders in emerging tech
If you become a contractor we offer:
Competitive compensation
100% Remote work (could vary according to the client's needs)
Travel according to client's needs
The chance to work side-by-side with thought leaders in emerging tech
Do you have what it takes? Apply today!
Misc Info For This Position:
Remote Mix: 100% Remote
Position Level: Senior
Job Type: Full-Time
Regional Restrictions: USA Only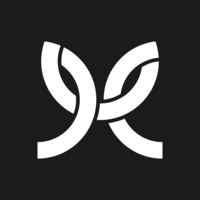 Modus Create

Reston,VA
United States

Website
Job Info:
100% Remote
Senior
Full-Time
USA