Partner Solution Architect (NA)
Posted Jan 8
Aivens Partner team is looking for Partner Solution Architect to join the global team.
Our teams mission is to create an exponential distribution of Aiven products. The Partner Solution Architect works with the Partner sales team on pre-sales and post-sales motion. Aivens partnerships include strategic OEM partners who integrate Aivens DBaaS services as part of their overall solutions, as well as Hyperscalers whose marketplaces will be essential for Enterprises to acquire Aivens services on their selected cloud ecosystems.
The Partner Solution Architect will work closely with Aivens product teams to align OEMs' needs, maximizing the capitalization of our partnership. Your daily responsibilities will include working with new partner opportunities as well as developing our existing partnerships further from a solution perspective.


Responsibilities:
Be an active contributor during the sales process
Act as a subject matter expert on Aiven service offerings and be the link between the Aiven product organization and partners
Help partners succeed, building successful relationships from pre-sales stage to roll out and beyond
Conduct successful proof of concepts and solve Partners' challenges in getting up and running
Understand partners technical requirements on an architectural level and propose solutions to address them using Aivens services
Communicate complex technical concepts in an approachable, and at a correct technical level, for the audience
Implement proof of concept software solutions as needed in either a pre-sales or post-sales capacity to interface with Aiven services in order to address business requirements
Form deep technical relationships with customers' technical staff as well as Aivens product teams
Work successfully in a fast-paced, agile development environment.
Requirements
Previous experience in solutions architecture; experience working with partners is ideal
Fluency in one or more programming languages such as Java, Python, Go or Ruby
Knowledgeable with public clouds (AWS, Google or Azure) and in the areas of compute, storage - block and object, networking, and security groups
Technical knowledge on two or more of the Open-Source data technologies used in our services
Demonstrable experience using various Linux utilities and tools (installation, securing system, storage, etc.) and a good grasp of networking basics like DNS
Technical experience and conceptual understanding of Authentication and Authorization methods (SSO, SAML)
Technical experience with Infrastructure as Code tooling
Experience working in technology/software sales, pre-sales or consulting
Excellent communication skills to translate business needs into technical terms
Benefits
We are proud of our organization culture - we search for the most pragmatic solution in everything we do and cultivate a trusting, supportive environment that empowers everyone to strive for excellence. Besides our people and culture, we offer you:
An agile working environment with short decision paths
Compensation for your open-source contributions in your free time
Flexible working hours, including remote work
Choose the devices and tools that make you work the best
Participation in employee stock option plan
You will be part of a highly-skilled, tight-knit and growing diverse team, making your contribution essential to what is becoming a truly unique success story. If youre interested, send us your application
Misc Info For This Position:
Remote Mix: 100% Remote
Job Type: Full-Time
Regional Restrictions: North America Only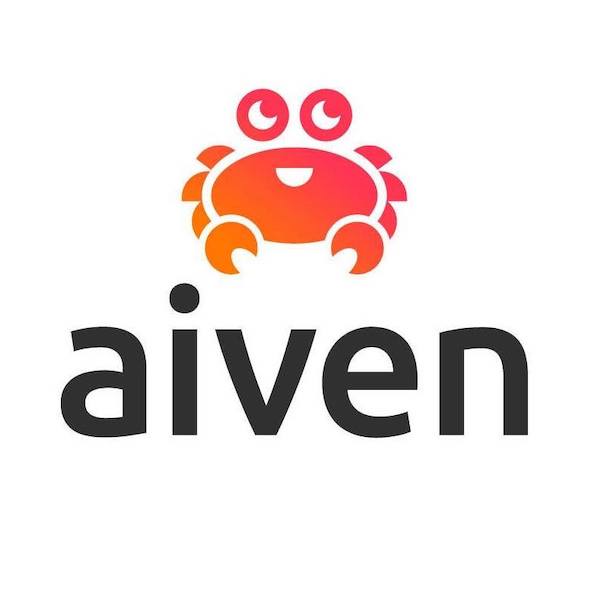 Aiven

Finland

Website
Job Info:
100% Remote
Full-Time
North America