Partner Sales Manager
Posted Aug 9
Aiven's growing Partner organization is looking for a Partner Sales Manager to join the global team.
Our team's mission is to create an exponential distribution of Aiven products. The Partner Sales Manager works on pre-sales and post-sales motion with Hyperscalers whose marketplaces will be essential for the smooth procurement of Aiven's services and whose Reseller and Consulting Partners are an integral part of the overall cloud ecosystem.
The Partner Sales Manager will work closely with Aiven's Sales and Marketing teams as well Channel Partners to identify and close sales opportunities. Your daily responsibilities will include working with new partner opportunities as well as developing our existing partnerships further maximizing the monetization opportunities. Identifying and developing new Channel relationships will be an essential part of the Partner Sales Manager role. Successful candidates must develop a strong understanding of the Aiven solution, competitive landscape, as well as the partner ecosystem in their region.
Job
Your success will come from:
Succeeding in building strong relationships with our Hyperscaler partners (AWS, Google Cloud & Microsoft) for salesmotion through their respective Marketplaces
Building new business by identifying, developing and managing channel relationships together with our technical and marketing teams.
Accurate and predictable forecasting of business by successfully managing the sales processes
Closing sales opportunities utilising superior presentation and negotiation skills
Experience and a strong confidence in presenting and closing business
Requirements
5+ years of experience in B2B product marketing, preferably with some Open Source technology based products
Experience with go to market program and project management
Relationship management extraordinaire
Excellent communication and presentation skills
Masterclass level PowerPoint skills
Ability to translate technical features to business benefits
Collaborative skills to facilitate cross functional working
Fluency in English language, both written and spoken
Fluency in Portuguese language
Passion - You care and feel ownership about everything you release. You want to understand the vision of what needs to be built before committing to the solution.
Communication - You can communicate fluently in English and can influence others in any role in the decision making process.
Pragmatic - You can make proposals based on careful evaluation of the challenge and deliver value fast. You do not fret over perfection.
Growth mindset - You are open to develop your skills with persistent effort and input from others.
Benefits
A fast-growing cloud, open-source tech company offering:

Large variety of opportunities to develop and progress your career in multiple directions
Diverse and international working environment with the opportunity to travel around the world
Extra remuneration for open-source contributions
Comprehensive Benefits program including private Medical, Dental and Vision coverage
Participation in employee stock option plan
Flexible working hours and remote work
Mobile phone of your choice and subscription
Multiple additional perks and benefits including:
Aiven Library - books of your choice to widen your knowledge
German and Finnish language courses
Company sponsored events
You will be part of a highly-skilled, tight-knit and diverse team, making your contribution essential to what is becoming a truly unique success story.
If this role sounds like you, please send us your application and we'll take it from there.
Aiven Inc. is an equal opportunity employer. All qualified applicants will receive consideration for employment without regard to race, color, religion, sex, national origin, age, citizenship, disability, veteran status, gender identification, sexual orientation, genetic information or any other characteristic protected by federal, state or local law.
Misc Info For This Position:
Remote Mix: 100% Remote
Job Type: Full-Time
Regional Restrictions: USA Only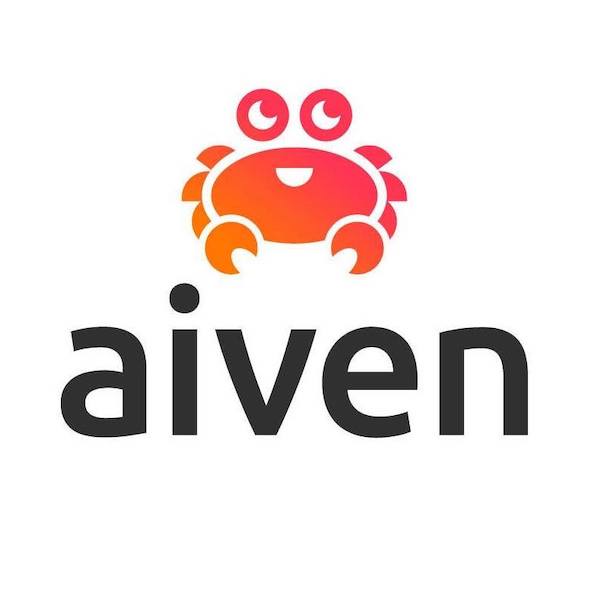 Aiven

Finland

Website
Job Info:
100% Remote
Full-Time
USA