Jr Professional Services Consultant
Posted Jan 8
As a Professional Services Consultant at Venafi, youll be part of an extremely motivated, dedicated, and experienced team that protects many of the largest organizations in the world.
The Professional Services Consultant works as a customer-focused trusted advisor within the Professional Services organization and is responsible for working closely with Venafi customers providing expert guidance throughout the entire engagement. This includes technical consultation on design, strategy, and execution of the implementation of Venafi Trust Protection Platform. The ideal candidate is someone who has wide-ranging experience with a variety of Cloud/DevOps related technologies, as well as experience in a consultative or professional services role. This position requires regular participation in developing, leading, and presenting technical solutions to customers at both a technical and executive level. You will work with Venafi staff, partners, industry experts, and customers to ensure solutions are effectively deployed, problems are addressed, and customers are successful.
The PS Consultant will expertly navigate modern multi-cloud or hybrid-cloud IT implementations at different organizations, to help customers successfully achieve a mature Machine Identity Protection strategy using the Venafi Trust Protection Platform. The successful candidate will have experience with a wide variety of technologies commonly used in multi-cloud and hybrid-cloud IT environments, for example, load balancers, Software defined application services, user identity and access management, relational databases, etc. In addition, understanding of Public Key Infrastructure (PKI) is also a requirement.
The PS Consultant will help customers analyze, design, develop and deploy automation and integrations at operational and technical level.
This position offers an individual the opportunity to become a subject matter expert in the emerging space of Machine Identity Protection. This is a remote position that will require approximately 30% travel to Venafi headquarters or customer sites.
The PS Consultant will:
Serve as a subject matter expert regarding Machine Identity Protection using the Venafi Trust Protection Platform for customers and internal teams.
Analyze, design, develop and deploy integrations to help adopt Venafi products in customer environments.
Identify and document best-practices for deployments of Venafi Trust Protection Platform.
Produce re-usable scripts and utilities that help the entire team execute more efficiently and effectively.
Work closely with customers, sales, Venafi project managers, and architects to ensure solutions meet customers' needs, keeping all parties up to date on progress and any issues that are encountered.
Work closely with Venafi customer support and customers to troubleshoot and resolve issues.
Establish and maintain effective working relationships with customers at all levels.
The ideal Venafi Warrior will be armed with:
2-3 years experience Software Engineering or Site Reliability Engineering (SRE) or IT system administration background is required.
Understanding of Public Key Infrastructure (PKI) including technology, standards, and implementations.
Understanding of different Cloud models, Cloud providers, multi-cloud environments and hybrid environments is required
Demonstrated ability to work with modern CI/CD pipelines is required.
Experience with identity and access management technologies and protocols is required (e.g., LDAP, Active Directory, OKTA, SAML, OIDC, etc.).
Hands-on experience with Microsoft Windows Server configuration, deployment, and troubleshooting.
Understanding of virtualization/container technologies is required (VMWare, Hyper-V, Containers)
Understanding of relational databases is required. MSSQL experience, especially installation, configuration, and management
Previous experience in a consultative or Professional Services role.
Willingness to travel 30% within US and Canada, International travel a possibility.
Location is flexible; preference for major US city for ease of travel and proximity to likely customer base.
What sets you apart
Experience working with enterprise IT environments in a PKI, Identity and Access Management, security role.
Experience working as a Computer/Software Engineer OR 2+ years of experience working as a SRE/DevOps Engineer.
Experience working on a cloud platform.
At least 1 year of experience deploying software within an enterprise environment, preferably for a software product company.
Industry recognized cloud security or DevOps certifications (CCSP, Professional Cloud DevOps Engineer, etc.) is preferred/
While you are busy protecting the world, weve got you covered
In addition to fostering a work environment with strong work from anywhere ethic, Venafi offers a benefits package that is in the top 1%. We provide 100% employer-paid premiums for both team members and their families. That includes health, dental, and vision insurance. YES, REALLY We offer four weeks of PTO (Paid Time Off), eleven holidays, and a pick your community service day. We also offer 401(k) and company matching, company HSA contribution, 2x salary employer-paid life insurance, and parental leave. We even offer pet insurance
Misc Info For This Position:
Remote Mix: 100% Remote
Position Level: Junior
Job Type: Full-Time
Regional Restrictions: Anywhere Only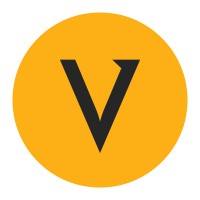 Venafi

Salt Lake City,UT
United States

Website
Job Info:
100% Remote
Junior
Full-Time
Anywhere