Network Engineer
Posted Apr 25
GitHub is looking for engineers to join the team within our Data Center Engineering organization. You will focus on the systems and tools that enable our engineers to operate and scale the world's largest code hosting platform. You will help maintain our edge and data center presence and work closely with engineers across the company to build a reliable and predictable network.
The Data Center Engineering team is highly distributed and you will thrive in an environment of remote work and asynchronous communication. You're expected to have strong written communication skills and be able to develop working relationships with coworkers in locations around the globe.
As an engineer at GitHub you'll always be challenged to solve interesting and novel problems that have real impact on how the world builds software.
Responsibilities:
Design and deploy a global, multi-protocol, multi-vendor network.
Develop tools for deployment and configuration management of devices.
Work with device manufactuers, service providers, and other vendors to integrate and expand the network.
Cultivate open source projects developed by GitHub and build things you are proud to share.
Collaborate closely with traffic systems and facilities teams to design and support our global data center presence.
Minimum Qualifications:
Deep network analysis and trouble-shooting skills
Expert-level exposure to routing, particularly with BGP, VPNs, and RSVP.
Proficiency in high-level languages such as Python, Ruby, or Go.
Comfortable working with Arista EOS and Juniper JunOS.
Familiarity with configuration management, particularly using Ansible + Napalm.
Experience diagnosing and resolving performance problems at the intersection of software and hardware.
You take a pragmatic approach to decision making and design choices.
Preferred Qualifications:
You've deployed large scale distributed systems on top of Linux
Knowledge of MPLS, DWDM, and other backbone-related technologies
Experience in network segmentation strategies, BGP-LU, Route Reflectors, and segment routing.
Ability to meet GitHub, customer and/or government security screening requirements are required for this role. These requirements include, but are not limited to the following specialized security screenings: Microsoft Cloud Background Check: This position will be required to pass the Microsoft, GitHub's parent company, Cloud Screen upon hire/transfer and every two years thereafter.
Who We Are:
GitHub is the developer company. We make it easier for developers to be developers: to work together, to solve challenging problems, and to create the world's most important technologies. We foster a collaborative community that can come togetheras individuals and in teamsto create the future of software and make a difference in the world.
Leadership Principles:
Customer Obsessed - Trust by Default - Ship to Learn - Own the Outcome - Growth Mindset - Global Product, Global Team - Anything is Possible - Practice Kindness
Why You Should Join:
At GitHub, we constantly strive to create an environment that allows our employees (Hubbers) to do the best work of their lives. We've designed one of the coolest workspaces in San Francisco (HQ), where many Hubbers work, snack, and create daily. The rest of our Hubbers work remotely around the globe.
We are also committed to keeping Hubbers healthy, motivated, focused and creative. We've designed our top-notch benefits program with these goals in mind. In a nutshell, we've built a place where we truly love working, we think you will too.
Misc Info For This Position:
Remote Mix: 100% Remote
Job Type: Full-Time
Regional Restrictions: North America Only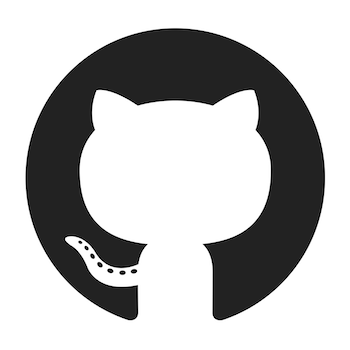 Github

San Francisco,CA
United States

Website
Job Info:
100% Remote
Full-Time
North America