Mobile QA Engineer
Posted Aug 9
We are looking for a Quality Assurance (QA) engineer to plan, develop, execute and automate tests to ensure product quality. QA engineer responsibilities include designing and implementing tests, debugging and defining corrective actions. The QA Engineer will also review system requirements and track quality assurance metrics (e.g. defect densities and open defect counts.) The QA Engineer will work on multiple projects in a Scrum based agile team and be responsible for supporting the planning, design and execution of system testing. The ideal candidate is motivated and passionate about being part of a solution and delivering a high-quality user experience.
What will you be doing?
Manages quality assurance projects to ensure products are tested and validated based on customer needs and requirements.
Work in an Agile environment
Thorough understanding and experience working in DevOps environment
Develop automated testing suites and tools for testing mobile applications for iOS and Android
Maintain awareness of industry trends and emergent technologies
Review requirements, specifications and technical design documents to provide timely and meaningful feedback
Develop and execute test plans, perform user acceptance testing of applications on multiple applications and platforms, and interact with business product owners and engineering to clarify requirements and ensure on-time quality product releases.
Create detailed, comprehensive and well-structured test plans and test cases
Liaise with internal teams (e.g. developers and product managers) to identify system requirements

Other Duties:
Attend Scrum Meetings
Present suggestions on Automation Tooling or change on process direction to Executive Leadership teams if needed
Additional responsibilities may be assigned as needed
What are the requirements?
BS degree in Information Systems, Computer Science, Web Systems, or other related degree / or relevant time in QA
5+ years of hands of experience working as a QA Engineer or similar QA role
Well versed in industry best patterns and practices around QA testing
Must have solid understanding of the concepts of system, acceptance, regression, and integration software testing as well as quality processes, standards, and procedures.
Experience with at least one Scripting Language/Web Technology: JavaScript, Ruby, Python, PowerShell, jQuery
5+ years of experience with various Testing Tools: Selenium, Jasmine, Cucumber, RSpec, Postman
3+ years of experience with testing native Android and iOS applications
Experience with DevOps Deployment Practices: Continuous Integration / Continuous Deployment / Azure
Excellent Working Knowledge Testing Methods: White box, Black box, Integration testing
Excellent written and verbal communication skills
Proven ability to manage and prioritize multiple, diverse projects simultaneously
Ability to visualize test cases and then codify those test cases into detailed steps that are repeatable from both a testing and testing data perspective.
Must be flexible, independent and self-motivated

Preferred Qualifications:
Testing: Experience with activities, tasks, tools and techniques for testing applications and business processes to ensure adherence to functional and quality requirements. QA certification or training preferred, experience desired.
Continuous Learning: Learns quickly when facing new problems; open to change; analyzes both successes and failures for clues to improvement; experiments and will try new approaches to find solutions; enjoys the challenge of unfamiliar tasks; quickly grasps the essence and underlying structure of anything.
Customer Focus: Is dedicated to meeting the expectations and requirements of internal and external testing customers (end users, interface partners, stakeholders); gets first hand customer information and uses it for improvements in timely and accurate completion of testing deliverables and milestones; establishes and maintains effective relationships with application teams, business operations and project teams and gains their trust and respect.
Drive for Results: Self-motivated and able to take ownership and find solutions to challenges and know when to seek guidance; very bottom-line and results oriented; steadfastly pushes self and others for results.
Problem Solving: Uses rigorous logic and methods to solve difficult problems with effective solutions; probes all appropriate sources for answers; can see hidden problems; possesses keen analytical skills; looks beyond the obvious and doesn't stop
Written Communication: Is able to write clearly and succinctly in a variety of communication settings and styles; can get messages across that have the desired effect.
Flexibility: Ability to change priorities quickly and the capacity to handle multiple tasks.
Detail oriented with strong organizational and time management skills
Excellent planning, research, and analytical skills
Ability to work with minimal supervision on complex projects
Locations:
Oklahoma - Remote
Georgia - Remote
Texas - Remote
Florida - Remote
California - Remote
Misc Info For This Position:
Remote Mix: 100% Remote
Job Type: Full-Time
Regional Restrictions: USA Only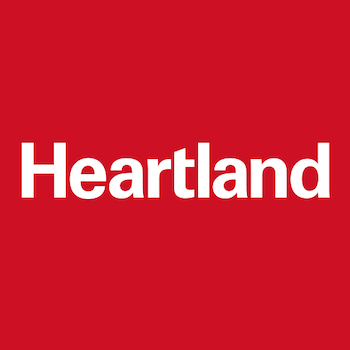 Heartland Payment Systems

United States

Website
Job Info:
100% Remote
Full-Time
USA