Manager, UX Research
Posted Apr 19
UX Research is critical to the success of Contrast Security. This role will manage a small team of researchers focused on discovering and articulating the needs of our users across our product portfolio. Our UX Research team enables Contrast to understand and internalize the needs of our users; this provides the basis for more confident decisions about product direction and strategy. Our UX Research team also establishes methods of measuring how successful our users are in our products.
This role is part of our User Experience Design team, which comprises four sections: UX Design, UX Research, Design System, and Product Content & Documentation. This role reports to the VP of UX and Product Content.
Our ideal candidate will have experience with research methodology, operations, and team management.
This is a full-time position that can work remotely anywhere in the U.S.
Position Responsibilities
Through user research, provide a better understanding of our users, enabling Contrast to make more confident decisions and reduce risk related to product direction and strategy
Support validation of existing and proposed designs of product features through usability testing
Define and establish UX analytics frameworks, enabling Contrast to measure users' experience within our products
Provide guidance and management to a team of researchers
Align with cross-functional team members to prioritize research initiatives based on company strategy and resourcing capacity
Drive collaboration within the UX team and with cross-functional partners on applying research to our design process
Position Requirements
5+ years of experience in user research for enterprise software
Experience managing research teams and setting standards for research methods
Expert in a range of methods covering qualitative and quantitative needs, such as survey design, interviews, personas, workflow analysis, concept testing, co-design, and heuristic analysis
A willing teacher: guide and empower product managers, user experience designers, and more junior researchers to perform user research using desired processes
Strong at ResearchOps: take the initiative to uncover research needs, plan and prioritize efforts, and manage recruitment and scheduling
Case studies or a portfolio to share that shows your research approach and examples of your work. We cannot consider your application without this.
Comfortable with a range of user research tools or vendors for moderated or unmoderated sessions, such as Usertesting.com or Userinterviews.com.
Preferred skills and training:
BA/BS or MA/MS in Sociology, Psychology, Anthropology, Information Science, HCI, or related discipline (or relevant experience), including formal training in research methodology.
UX design training or experience, including prototyping. Comfortable using Miro, Figma, or other tools for illustrating high-level workflow or concepts.
Familiar with using Pendo or similar user analytics data to understand the behavior
Application security or cybersecurity product experience
What We Offer
Competitive Compensation
Medical, dental, and vision benefits
401(k) plan
Flexible paid time off
We are changing the world of software security.Do it with us.
We believe in what we do and are passionate about helping our customers secure their business.
If you're looking for a challenge and want to enjoy where you work, you'll love Contrast Security.
Misc Info For This Position:
Remote Mix: 100% Remote
Position Level: Manager
Job Type: Full-Time
Regional Restrictions: USA Only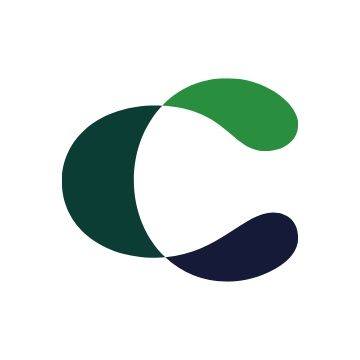 Contrast Security

Los Altos,CA
United States

Website
Job Info:
100% Remote
Manager
Full-Time
USA