Manager, Software Product Management
Posted Apr 21
At Western Digital, our vision is to power global innovation and push the boundaries of technology to make what you thought was once impossible, possible.
At our core, Western Digital is a company of problem solvers. People achieve extraordinary things given the right technology. For decades, we've been doing just that. Our technology helped people put a man on the moon.
We are a key partner to some of the largest and highest growth organizations in the world. From energizing the most competitive gaming platforms, to enabling systems to make cities safer and cars smarter and more connected, to powering the data centers behind many of the world's biggest companies and public cloud, Western Digital is fueling a brighter, smarter future.
Binge-watch any shows, use social media or shop online lately? You'll find Western Digital supporting the storage infrastructure behind many of these platforms. And, that flash memory card that captures and preserves your most precious moments? That's us, too.
We offer an expansive portfolio of technologies, storage devices and platforms for business and consumers alike. Our data-centric solutions are comprised of the Western Digital, G-Technology, SanDisk and WD brands.
Today's exceptional challenges require your unique skills. It's You & Western Digital. Together, we're the next BIG thing in data.
Job Description
ESSENTIAL DUTIES AND RESPONSIBILITIES:
Establish shared vision across the company by building consensus on priorities leading to product execution
Drive the strategy for a portfolio of products to create a deliberate plan and a cohesive strategy.
Manage and grow a team of product managers, while also expanding existing product work streams.
Integrate usability studies, research, and market analysis into product requirements to enhance user satisfaction.
Define and analyze metrics that inform the success of products.
Your day-to-day responsibilities will combine hands on product work as well coach and develop the teams.
Own the whole product experience from ideation to delivery.
Engage with customers, develop insights into what is possible, and uncover unarticulated customer needs to drive customer success.
Build product roadmap based on customers' needs, market, and technology trends aligned to business objectives.
Partner with other cross functional leaders to improve end to end process starting with product discover, definition and execution.
Interact with customer support, and rummage through product reviews & ratings to understand customer issues and drive business outcomes.
Collaborate with Engineering, SQA, Product Design to plan, drive and execute product releases cycles.
Collaborate with product marketing to support creation of customer driven messaging and content.
Qualifications
SKILLS:
7-10+ years of experience in product management and 2+ years managing a team.
Previous experience managing and growing a product team is required
Experience as a Product Manager building consumer experiences including SaaS and services.
Experience hiring and growing teams
Communication and presentation skills
Organizational and analytical skills
Understanding of the technical architecture complex systems and products
Strong sense of customer empathy to care deeply about customer problems and user experience.
Strong analytical skills along with a data driven decision-making mindset.
Collaborative team player, with strong communication skills, including the ability to translate complex technical products and features into simple concepts and presentations.
Additional Information
Western Digital is committed to providing equal opportunities to all applicants and employees and will not discriminate based on their race, color, ancestry, religion (including religious dress and grooming standards), sex (including pregnancy, childbirth or related medical conditions, breastfeeding or related medical conditions), gender (including a person's gender identity, gender expression, and gender-related appearance and behavior, whether or not stereotypically associated with the person's assigned sex at birth), age, national origin, sexual orientation, medical condition, marital status (including domestic partnership status), physical disability, mental disability, medical condition, genetic information, protected medical and family care leave, Civil Air Patrol status, military and veteran status, or other legally protected characteristics. We also prohibit harassment of any individual on any of the characteristics listed above. Our non-discrimination policy applies to all aspects of employment. We comply with the laws and regulations set forth in the Equal Employment Opportunity is the Law poster.
Western Digital thrives on the power and potential of diversity. As a global company, we believe the most effective way to embrace the diversity of our customers and communities is to mirror it from within. We believe the fusion of various perspectives results in the best outcomes for our employees, our company, our customers, and the world around us. We are committed to an inclusive environment where every individual can thrive through a sense of belonging, respect and contribution.
Western Digital is committed to offering opportunities to applicants with disabilities and ensuring all candidates can successfully navigate our careers website and our hiring process. Please contact us at staffingsupport@wdc.com to advise us of your accommodation request. In your email, please include a description of the specific accommodation you are requesting as well as the job title and requisition number of the position for which you are applying.
Compensation & Benefits Details
An employee's pay position within the salary range may be based on several factors including but not limited to (1) relevant education; qualifications; certifications; and experience; (2) skills, ability, knowledge of the job; (3) performance, contribution and results; (4) geographic location; (5) shift; (6) internal and external equity; and (7) business and organizational needs.
The salary range is what we believe to be the range of possible compensation for this role at the time of this posting. We may ultimately pay more or less than the posted range and this range is only applicable for jobs to be performed in Colorado or remote jobs that can be performed in Colorado. This range may be modified in the future.
You will also be eligible to participate in Western Digital's Short-Term Incentive (STI) Plan and to receive equity awards under our annual Long-Term Incentive (LTI) program, which consists of restricted stock units (RSUs), pursuant to the terms of these programs. RSU awards are also available to eligible new hires, subject to Western Digital's Standard Terms and Conditions for Restricted Stock Unit Awards.
We offer a comprehensive package of benefits including paid vacation time; paid sick leave; medical/dental/vision insurance; life, accident and disability insurance; tax-advantaged flexible spending and health savings accounts; employee assistance program; other voluntary benefit programs such as supplemental life and AD&D, legal plan, pet insurance, critical illness, accident and hospital indemnity; tuition reimbursement; transit; the Virgin Pulse Program; the Applause Program, employee stock purchase plan, and the Western Digital Savings 401(k) Plan.
Note: No amount of pay is considered to be wages or compensation until such amount is earned, vested, and determinable. The amount and availability of any bonus, commission, benefits, or any other form of compensation and benefits that are allocable to a particular employee remains in the Company's sole discretion unless and until paid and may be modified at the Company's sole discretion, consistent with the law.
Misc Info For This Position:
Remote Mix: 100% Remote
Position Level: Manager
Job Type: Full-Time
Regional Restrictions: USA Only
Salary/Pay Info: 113000-193000 USD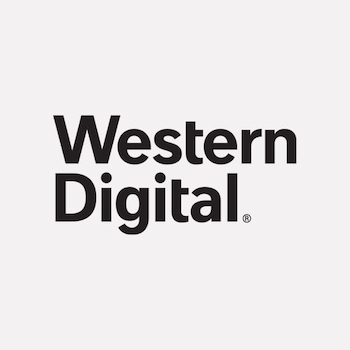 Western Digital

San Jose,CA
United States

Website
Job Info:
100% Remote
Manager
Full-Time
USA
113000-193000 USD