Manager, Customer Success
Posted Apr 19
The Manager of Customer Success leads and develops a team of high-performing Customer Success Managers (5-7 team members), specifically for our SMB and Mid-Market segments, providing relationship leadership and enablement to drive exceptional expansion and renewal outcomes. This role requires experience in recruiting, developing, directing, and retaining a high-performing Customer Success team that ensures an outstanding, industry-best, customer experience throughout the evolving lifecycle of our product(s). Success in this role is defined by contributions to increasing the customer's lifetime value through greater depth in product usage, expansion into new products, increased customer NPS and health scores, and the growth and development of your team.
Reporting to the Director of Customer Success, this manager will assist the Director in leading a growing team of Customer Success Managers through a transition into a world-class, proactive Customer Success Organization that strategically partners with customers to drive value to achieve customer objectives. In fact, you'll help them obsess over it. This role will work cross-functionally to amplify the voice of the customer to other departments and drive process improvements with those departments to continually improve the customer experience. This Manager will also assist the Director in creating a strong team culture of winning and delivering delight to customers.
What You'll Do:
Lead, train and empower a team of 5-7 CSMs to retain and grow their customer portfolios in a full-time, remote environment.
Create and nurture a positive, engaged and happy team culture.
Iterate on the existing customer journey and leverage our Customer Success tool, Catalyst, to enable the team as they scale.
Work with the Director of Customer Success to refine KPIs; develop health scores and automate reporting on success and churn indicators to share across Revenue leadership; use analytics to assist in predictive forecasting for team performance.
Constantly evaluate, identify and collaborate with management to implement the best approach to customer segmentation, team organization, team incentives, technology, and processes to deliver a great customer experience.
Lead by example and promote the importance of creating trusted advisor relationships with Customers' executive sponsors that enable and lead to strategic partnerships and align with our business and strategy.
Design retention strategies, based on company strategy, to reduce churn and to improve long-term account expansion across SMB and Mid-Market customer segments.
Develop a culture of customer obsession and accountability, striving for nothing less than 100% customer satisfaction and retention.
Be an expert on best practices in change management.
Recruit and hire a world-class team of CSMs, guide their onboarding and obsess over their growth as strategic partners for our customers.
What We're Looking For:
2+ years as a team lead or manager at a fast-growing SaaS company.
Experience using Salesforce, coaching technology and managing a Customer Success software (Catalyst, Totango, Churnzero, etc).
Demonstrated track record of succeeding in a results-driven environment that directly impacts the growth of our business.
Strong understanding of start-up growth stages, fundraising, etc.
A passion for delighting customers and the members of your team.
Experience working with finance teams and accountants a plus.
Experience working and leading in a fully remote environment desirable.
We offer competitive cash compensation and equity. We're a remote team and are happy to work with candidates from anywhere in the world.
Misc Info For This Position:
Remote Mix: 100% Remote
Position Level: Manager
Job Type: Full-Time
Regional Restrictions: USA Only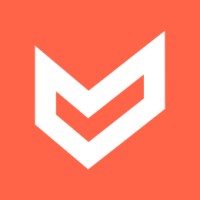 Airbase

San Francisco,CA
United States

Website
Job Info:
100% Remote
Manager
Full-Time
USA