Legal Administrator
Posted Apr 15
We have an exciting opportunity to join GitHub's CELA team as a Team Administrator.
In this newly formed role, the Team Administrator will support CELA Leadership and the Business Management function to manage support needs across calendaring, communicating, event planning and tasks focused on working closely with our internal and external stakeholders.
Responsibilities:
Provide administrative support, including complex calendaring, travel arrangements, and expense reporting for CELA Leadership
Field internal and external scheduling requests
Ability to maintain discretion and manage confidential & highly sensitive information
Build excellent relationships with key peers and stakeholders across both GitHub and Microsoft
Assist the Executive Assistant with organizing morale events, sending care packages and distributing team swag
Assist with organizing events, such as team offsites and mini-summits
Onboard new employees at GitHub or Microsoft as applicable
Help to keep team calendar, org chart and distribution lists up-to-date
Workforce planning, including opening new roles in our systems
DocuSign - Coordinate CELA signatures for contracting and other business purposes
Anticipate the needs of a busy team and help them be more productive and successful
Proactively resolve time-sensitive issues, demonstrating excellent judgment and problem-solving skills
Ability to learn new technologies quickly
Flexible when it comes to responsiveness and adaptive to an ever-changing environment
Develop trusted relationship with the CELA Leaders and handle confidential information with the utmost discretion
Minimum Qualifications:
5+ years of administrative experience
Experience working in a global business
Proficient in Google Apps, particularly Google Calendar, and Google Docs, and Microsoft Office, particularly Outlook, PowerPoint, and Excel
Proficient in communication technologies including Zoom, Slack, and Microsoft Teams
Strong attention to detail when handling priorities, projects, and deadlines
Skilled in multitasking across various stakeholder needs
Skilled with creative, critical thinking, solving ambiguous problems, and project management
Ability to anticipate and prioritize needs
Ability to build positive working relationships with key leaders and stakeholders
Strong interpersonal skills and the ability to communicate with all levels and departments within the organization
Excellent written and verbal communication skills
Experience scheduling across multiple time zones
(Colorado only) Minimum salary of 58,800 to maximum 124,800 + bonus + equity + benefits.
Note: Disclosure as required by sb19-085 (8-5-20) of the minimum salary compensation for this role when being hired in Colorado.
Who We Are:
GitHub is the developer company. We make it easier for developers to be developers: to work together, to solve challenging problems, and to create the world's most important technologies. We foster a collaborative community that can come togetheras individuals and in teamsto create the future of software and make a difference in the world.
Leadership Principles:
Customer Obsessed - Trust by Default - Ship to Learn - Own the Outcome - Growth Mindset - Global Product, Global Team - Anything is Possible - Practice Kindness
Why You Should Join:
At GitHub, we constantly strive to create an environment that allows our employees (Hubbers) to do the best work of their lives. We've designed one of the coolest workspaces in San Francisco (HQ), where many Hubbers work, snack, and create daily. The rest of our Hubbers work remotely around the globe. Check out an updated list of where we can hire here: https://github.com/about/careers/remote
We are also committed to keeping Hubbers healthy, motivated, focused and creative. We've designed our top-notch benefits program with these goals in mind. In a nutshell, we've built a place where we truly love working, we think you will too.
GitHub is made up of people from a wide variety of backgrounds and lifestyles. We embrace diversity and invite applications from people of all walks of life. We don't discriminate against employees or applicants based on gender identity or expression, sexual orientation, race, religion, age, national origin, citizenship, disability, pregnancy status, veteran status, or any other differences. Also, if you have a disability, please let us know if there's any way we can make the interview process better for you; we're happy to accommodate!
Please note that benefits vary by country. If you have any questions, please don't hesitate to ask your Talent Partner.
Misc Info For This Position:
Remote Mix: 100% Remote
Job Type: Full-Time
Regional Restrictions: USA Only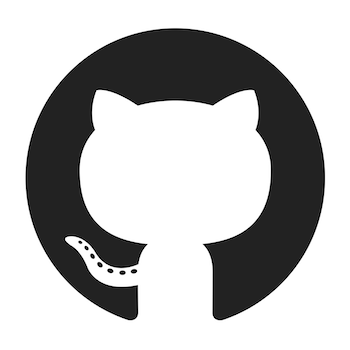 Github

San Francisco,CA
United States

Website
Job Info:
100% Remote
Full-Time
USA