Lead UX Researcher, Segment
Posted Aug 9
This research role will partner with our Segment core product teams, especially focused on strategic data platform capabilities. If you're excited to dig into customers' needs around advanced customer data use cases, data storage, and platform extensibility, this is the role for you!
This position is needed to provide research-backed direction to the product roadmap and help bring the customer to the center of key decision-making. You will also work to help build research capabilities via coaching and training, and up-level our customer-obsession muscles across the organization.
Responsibilities
In this role, you'll:
Design and execute multi-method research projects and triangulate findings using qualitative and quantitative approaches as necessary
Work collaboratively with cross-functional partners while understanding and communicating complex problems observed in our technical product spaces (data lakes, reverse ETL, modern data warehouses, etc)
Conduct discovery research to identify foundational insights about our key user audiences, and create or refine user personas
Conduct usability research and analyze user behaviors to identify gaps and opportunity areas in our key product experiences while being mindful of larger business goals
Build research capabilities in those around you, up-leveling customer obsession across the company
Foster a culture of customer empathy
Influence research operations and processes
Qualifications
Not all applicants will have skills that match a job description exactly. Twilio values diverse experiences in other industries, and we encourage everyone who meets the required qualifications to apply. While having desired qualifications make for a strong candidate, we encourage applicants with alternative experiences to also apply. If your career is just starting or hasn't followed a traditional path, don't let that stop you from considering Twilio. We are always looking for people who will bring something new to the table!
Required:
5+ years experience in user research or experience design research and strategy for software products
Deep understanding of different qualitative and quantitative research methods (including ethnographic interviews, user observation, surveys, in-product experimentation, concept testing, rapid prototyping, etc.) and when to use each
Experience conducting research remotely
Experience designing, planning, and scoping research projects; roadmapping and prioritizing research; executing studies from start to finish; analyzing and synthesizing findings; generating insights; and sharing findings, insights, and recommendations with stakeholders
A strong design-thinking mindset and familiarity with the product development process
Experience working closely with cross-functional product teams to uncover insights and progress those insights into actionable next steps, delivering quantifiable value to impact to the team
A portfolio or case studies that demonstrate insightful output and business impact
Strong storytelling and influence skills
Desired:
Experience working in B2B SaaS or with Enterprise customers
Experience working with computer scientists, data scientists, data warehouses, reverse ETL, etc
Location
This role will be remote, and based in the USA.
Approximately 1% travel is anticipated.
What We Offer
There are many benefits to working at Twilio, including, in addition to competitive pay, things like generous time-off, ample parental and wellness leave, healthcare, a retirement savings program, and much more. Offerings vary by location.
Twilio thinks big. Do you?
We like to solve problems, take initiative, pitch in when needed, and are always up for trying new things. That's why we seek out colleagues who embody our values.
So, if you're ready to unleash your full potential, do your best work, and be the best version of yourself, apply now!
(Location dependent information)
Please note this role is open to candidates outside of Colorado as well. The information below is provided for those hired in Colorado only.
If you are a Colorado applicant:
The estimated pay range for this role, based in Colorado, is 132,320 - 165,400.
Sales Commission: Additionally, this role is eligible to earn commissions and eligible to participate in Twilio's equity plan.
Non-Sales: Additionally, this role is eligible to participate in Twilio's equity plan.
The successful candidate's starting salary will be determined based on permissible, non-discriminatory factors such as skills, experience, and geographic location within the state. This role is also eligible to participate in Twilio's equity plan and for the following benefits: health care insurance, 401(k) retirement account, paid sick time, paid personal time off, paid parental leave.
Misc Info For This Position:
Remote Mix: 100% Remote
Position Level: Lead
Job Type: Full-Time
Regional Restrictions: USA Only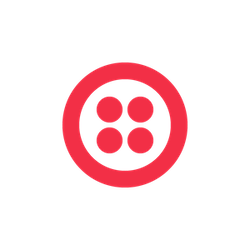 Twilio

United States

Website
Job Info:
100% Remote
Lead
Full-Time
USA