Integration Support Analyst (Central/Eastern time zones)
Posted May 17
We are looking for an Integration Support Analyst to provide first-class support to customers integrating any of NMI's software products into their own.
This is a fully remote role (work anywhere in the US), however if you live within a reasonable commutable distance, we'd love to see you in the office from time to time!
We are open to candidates from Nexus States in Central/Eastern Time Zones.
We enable our partners with choice, and challenge the one-size-fits-all approach to payments. You've probably used NMI in the last 24 hours without even realizing it. We're the platform that powers success for innovative tech created by SMBs, entrepreneurs and fintech start-ups. We're creative problem solvers who help visionaries smash through boundaries and think beyond what's possible so they can think about what's next. But we're not just built for the tech savvy. We democratize the latest payments technology so that everyone can realize the benefits of easy payments across the full spectrum of commerce. We're all about enabling more payments in more ways and more places.

We believe that having a diverse group of employees strengthens both our work and our workplace. We're focused on making NMI more diverse and welcoming with initiatives like having a dedicated Diversity, Equity & Inclusion action group, diversity goals for hiring, anonymized resume screening, affinity groups such as our Women's network and LGBTQ+ Network, open forums for discussions on diversity and social justice, and measuring inclusion and belonging as part of our regular employee engagement surveys.

The Role
NMI offers a number of SDKs which connect customers' point of sale (POS), mobile POS (mPOS), or e-commerce solutions to all of the major banks, acquirers, and processors. The customers' developers will integrate these solutions themselves. The Integration Support Team is the first point of contact for our new customers' developers if they come across anything that they are not sure of, helping them through the process until they go live.
What will I be doing?
Key Responsibilities:
Provide integration support to customers that are integrating NMI's payment solutions
Work with the customer to ensure they achieve the functionality required, ensuring that the software does all they need it to and that it flows as it should
Maintain your own implementations of our products to ensure that you fully understand the solution, how it is implemented and the functionality of it in the SDK, for example when new functionality is added
Create/update both internal and external documentation around our products, these articles serve as a knowledge library for users
Serve as a point of contact for NMI colleagues who have technical integration queries
Contribute to projects where required
Requirements
Do I have what it takes?
Essential Skills & Experience:
Customer centric approach with excellent customer service skills
Ability to prioritise your own workload and to identify high priority tasks
Ability to give technical explanations to customers with varying levels of technical knowledge, adapting your communication style
Experience of coding in Objective-C (or a willingness to learn)
Experience of coding in at least one of the following languages:
A good understanding of both Windows and Linux operating systems.
A basic understanding of networking in order to be able to support customers with network related issues.
Strong problem solving skills
Outside the box thinking, showing initiative
Passionate about excellent written & verbal communication skills
Positive can do attitude
Proactive approach to tasks
Preferred Skills & Experience:
Experience of Web technologies including CSS, HTML, PHP
Experience with Windows Server and/or Windows CE
Experience of using a customer ticketing system
Experience of the payments industry
Knowledge of using development frameworks
Do you feel like you have a slightly out of the ordinary career path or history? We are open to all walks of life and very willing to hear your story. Please don't feel like this should be a barrier to securing a great career at NMI! We appreciate success can come in all shapes and sizes. Fill in the Additional Info' box on our application to tell us more about your path.
Benefits
Competitive base salary, paid semi-monthly
Variable Annual Bonus
40 hours week with flexi-time working hours
Remote working
Health, Dental and Vision Insurance
Life, ADD, Short-term and Long-term Disability insurance
401k matching up to 4% after two months of service
Flexible Spending Account/Dependent Care/Transit and Commuting Account
Vacation and Sick time
13 Paid Holidays
Gym membership discount
Fun Social Events (March Madness tournament, 80's day, Chili Cook-off, summer/winter parties)
Casual dress
Bonusly employee reward scheme
We offer paid Parental Leave
Equal Opportunity
NMI is committed to providing equal employment opportunity for all persons regardless of race, color, religion, sex, age, marital status, national origin, sexual orientation or sexual identity, genetic information, citizen status (except those that do not have the legal right to be employed in the United States), disability, military service, service member, veteran status, or any other basis protected by applicable law. Applicants must be authorized to work in the United States. As part of the selection process this role may require an assessment and professional references to determine suitability. An offer will be subject to financial and criminal background checks.
Misc Info For This Position:
Remote Mix: 100% Remote
Job Type: Full-Time
Regional Restrictions: USA Only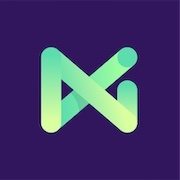 NMI

Schaumburg,IL
United States

Website
Job Info:
100% Remote
Full-Time
USA