Inside Sales Representative- Senior
Posted Aug 9
Responsible for selling merchant services offerings to businesses. Activities include pricing, customer segmentation, customer presentations, account sign-up and activation, and account management. Answers inbound customer calls regarding product and service information, and identifies upselling opportunities from such calls. Accepts orders, closes sales, maintains customer records, and completes required documentation.
What Part Will You Play?
Manages a portfolio of clients for the company. Identifies revenue opportunities within assigned territories through communications with prospective clients, marketing programs and other activities as needed. Telephones prospects to identify appropriate contacts, qualifies and drives leads through the sales pipeline. Ensures suspect identification, planning, account qualification, and needs analysis at all prospect levels. Responds to customer requests for information and gives online presentations. Identifies and closes additional product and/or service sales with existing clients to further develop the client relationship. Manages client relationships and expectations during the sales cycle.
Maintains existing/prospective client records, in accordance with company policies, to include call notes, scheduled client interactions, contact information, and other relevant client information, in the Customer Relationship Management (CRM) system; currently SalesForce.com. Keeps management informed of all activity, including timely preparation of reports.
Continuously builds and develops knowledge of current product/service portfolio as well as changes and developments within the payments industry, to remain up-to-date.
What Are We Looking For in This Role?
Minimum Qualifications
High School Diploma or Equivalent
Typically Minimum 2 Years Relevant Exp
Related Experience

Preferred Qualifications
Typically Minimum 2 Years Relevant Exp
B2B sales experience, cold calling sales experience, demonstrated successful performance in previous sales job
What Are Our Desired Skills and Capabilities?
Skills / Knowledge - Has substantial understanding of the job and applies knowledge and skills to complete a wide range of tasks.
Job Complexity - Works on assignments that are routine to moderately difficult, requiring some decision in resolving issues or in making recommendations.
Supervision - Normally receives little instruction on daily work, general instructions on newly introduced assignments.
Industry Knowledge - Expert knowledge of the merchant payment industry
Decision Maker - Advanced ability to be an effective problem solver and act quickly to resolve issues
Communication - Effective listener and communicator who is able to establish long lasting customer relationships.
Locations:
Colorado - Remote
Oklahoma - Remote
Texas - Remote
Misc Info For This Position:
Remote Mix: 100% Remote
Position Level: Senior
Job Type: Full-Time
Regional Restrictions: USA Only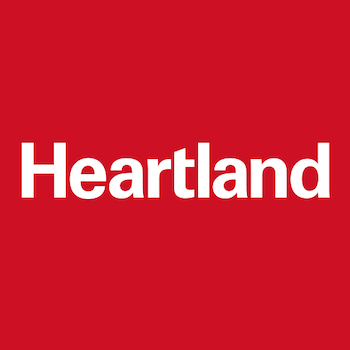 Heartland Payment Systems

United States

Website
Job Info:
100% Remote
Senior
Full-Time
USA