Inside Sales Representative
Posted Mar 15
What You'll Do:
Our Inside Sales Representatives are responsible for expanding our network of service providers by selling our lead generation platform.
Cold call on new business - this role is 100% phone based. You will make up to 200 dials a day to build the momentum needed to hit your sales goals. At Angi we believe in being better today, perfect tomorrow and that success comes to those who chip away at it.
Leads are provided in our proprietary CRM system - prospecting is done for you!
Deliver results by selling the value of the Angi Leads marketing solution through overcoming objections and closing clients.
Drive business growth by meeting and exceeding required sales targets - sign up at least 3 new contractors each week.
Leverage the knowledge of your team members, our tools, and ongoing development opportunities to master your sales pitch.
What We're Looking For:
Bachelor's degreeOR 2+years ofsales or customerfacing experiencerequired
Experience selling over the phone and cold calling is aplus!
Ability tothink on your feet and pivotquickly whenselling tobusinesses over thephone
You're an excellentlistenerandyou cancommunicateextremely clearly & conciselyboth verbally and in writtenforms
A growth mindset- you crave coaching and feedback and are able to implement it as necessary
Unrelenting intrinsic motivation- goal setting motivates you but not as much as your own drive to succeed and be your best
Individual Hardline High-speed internet connection
HS Diploma or GED required
Hear and talk on a phone headset for up to 8 hours perday
What We Offer:
30,000 - 65,000 per year

Uncapped commission + a base salary of 30,000
Our sales representatives average 55,000-65,000 in their first year, with some earning as much as 100,000+
Ongoing bonus opportunities and incentives - earn an additional bonus of 5,000+ in your first 3 months!
We offer a pay progression plan based on performance, with base pay increases & title promotions

Comprehensive training program and the ability to applyfor ourmanagement trainingprogram after 6 months of employment
Medical, dental & vision coverage (including options 100% subsidized by Angi!)
Retirement plan with company match (401K)through Charles Schwab
Company Equity Program
Company match of personal charitable contributions up to 15,000 per year
Generous PTO including sick, personal, vacation, volunteer timeand 9 paid holidays
Leave your dials at the door - we aim for everyone to get their work done in a 40-hour week


During training, the schedule for this position is 8:30am - 5:30pm either ET or CT
Why Angi?
At Angi, we are all about talent and enjoying the journey. We believe there is strength in diversity and actively encourage our teammates todisagree as individuals in the service of delivering as a team. We're on the path to become the home for everything home, and in order to do that we need dedicated people who always strive to be better today than wait to be perfect tomorrow. Our customers are at the heart of everything that we do, and we're looking for sales professionals to communicate our mission persuasively and effectively. This is a remoteposition;therefore,it is imperative that all applicants be able to work independently in anenvironment free from distraction and manage their time accordingly.
Equal Employment Opportunity
Angi Inc. provides equal employment opportunities to all employees and applicants for employment and prohibits discrimination and harassment of any type without regard to race, color, religion, age, sex, national origin, disability status, genetics, protected veteran status, sexual orientation, gender identity or expression, or any other characteristic protected by federal, state, or local laws.
This policy applies to all terms and conditions of employment, including recruiting, hiring, placement, promotion, termination, layoff, recall, transfer, leaves of absence, compensation, and training.
Misc Info For This Position:
Remote Mix: 100% Remote
Job Type: Full-Time
Regional Restrictions: USA Only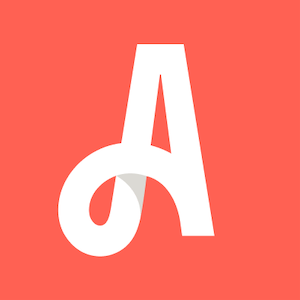 Angi

Denver,CO
United States

Website
Job Info:
100% Remote
Full-Time
USA