Implementation Success Specialist
Posted Aug 9
Provides help desk support to end-users for PC, server or mainframe applications, and hardware, through logging of issues into a client support application to help ensure accurate and timely technical assistance to maintain and improve the organization's customer relationships. May interact with network services, systems software analyst, and/or applications development to restore service and/or identify and correct core problems.
What Part Will You Play?
Receives a diverse range of client issues through multiple sources (via phone, Client Support Help Desk (CSHD), Client Portal, email, etc.); reviews information to define issues and determines the ultimate impact. Documents and/ or generates CSHD ticket for tracking purposes, classify severity (1-Critical, 2-High, 3-Medium, 4-Low Impact), and notifies appropriate business or technical resource to solve internal/ external client issues. Assists with facilitating appropriate resolution tasks to provide service or assistance required. Assists with coordinating relevant groups to initiate prompt issue resolution for High to Critical impact issues (e.g., access failures, system availability, etc.).
Provides level one technical support and develop more in depth knowledge by assisting experienced peers with internal/ external client problems (e.g., software updates/ installation, non-critical reports, etc.) related to desktop, Personal Computer, or merchant terminals. Escalates issues requiring more experience and in depth knowledge. Demonstrates a working knowledge of company systems/ client operating systems and develops knowledge of company module/ system enhancements while participating in external/ internal client meetings.
Verifies systems during and after scheduled outages/ maintenance including screens, web sites and other company managed data for clients. Monitors critical path processing to confirm that benchmarks are met and notifies clients about missed deliverables.
What Are We Looking For in This Role?
Minimum Qualifications
High School Diploma or Equivalent
Typically Minimum 2 Years Relevant Exp
Help desk; POS Terminal experience

Preferred Qualifications
Bachelor's Degree
Computer science or technical field
Typically Minimum 4 Years Relevant Exp
Help desk; POS Terminal experience
What Are Our Desired Skills and Capabilities?
Skills / Knowledge - Has substantial understanding of the job and applies knowledge and skills to complete a wide range of tasks.
Job Complexity - Works on assignments that are routine to moderately difficult, requiring some decision in resolving issues or in making recommendations.
Supervision - Normally receives little instruction on daily work, general instructions on newly introduced assignments.
Communication Skills - Excellent communication skills
Problem Solving Skills - Must be able resolve merchant issues or coordinate issue resolution
Analytical Skills - Must be able to analyze problem as it is described over the phone and determine best solution
Locations:
Oklahoma - Remote
New York - Remote
Kansas - Remote
Florida - Remote
Misc Info For This Position:
Remote Mix: 100% Remote
Job Type: Full-Time
Regional Restrictions: USA Only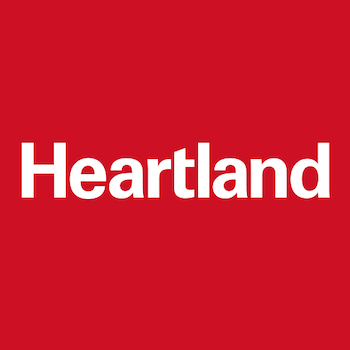 Heartland Payment Systems

United States

Website
Job Info:
100% Remote
Full-Time
USA