Immigration and Global Mobility Manager
Posted Apr 15
GitHub is looking for an Immigration and Global Mobility Manager (Functional Manager) with a strong background in US immigration processes to join GitHub CELA and work cross-functionally with multiple teams to research, develop, and ship various projects related to immigration and global mobility. GitHub is a highly-distributed, remote-first company that operates around the world. As the company grows, so too do the needs of our visa-dependent employees, their managers, and the greater GitHub team. GitHub prioritizes the candidate and employee experience. As the Immigration and Global Mobility Manager, you will partner directly with teams in HR and CELA, managers, employees, candidates, outside counsel and other stakeholders to develop processes to support the company's immigrant and nonimmigrant mobility policies, practices, and guidance. You will own all aspects of immigration and global mobility initiatives and have the ability to implement programmatic enhancements ensuring GitHub's hiring practices, global expansion and growth are fully supported and compliant with applicable laws and regulations. This position sits in GitHub CELA reporting to the Head of HR Legal.
Responsibilities:
Determine and own the day-to-day operations for Immigration & Global Mobility programs, including vendor strategy and management, to achieve functional goals with an emphasis on the employee experience.
Assist the Talent Acquisition team with providing a first-class experience to all candidates and advising on hiring strategy and best practices.
Work cross functionally with key internal partners and leaders in GitHub CELA and HR (Payroll, Talent Acquisition, Benefits, Compensation) to design and implement immigration and global mobility processes and program enhancements including drafting immigration and mobility-related policies.
Be a trusted, internal advisor and resource to GitHub's business leaders, managers, and other internal partners navigating challenging mobility situations, including international assignments, loss of work authorization, mobility tax and other compliance obligations.
Work with business leaders and other internal partners to ensure the global mobility and immigration programs align with talent and companywide strategies.
Draw insights and identify areas of opportunity and enhancements to make informed mobility related recommendations and decisions, paying close attention to the employee experience, costs, and ROI on mobility programs.
Keep the business and stakeholders abreast of changing regulations and policies related to global mobility and immigration and strategizing communication plans and outreach as needed.
Continuous auditing of immigration and mobility program compliance.
Compile training resources and guidance for various stakeholders including Talent Acquisition, managers, and employees.
Assist with and help manage the immigration data in various HR and business systems.
Triage open immigration/mobility tickets to ensure timely resolution.
Work on special projects, as needed.
Minimum Qualifications:
5+ years of experience working in the field of US business immigration as a Paralegal, Paralegal Assistant, Immigration Analyst, Immigration Specialist, Program Coordinator, Program Manager.
Experience working in the field of global mobility as a mobility specialist or similar.
Direct experience with day-to-day operations working on immigrant and nonimmigrant (mobility) petitions and applications.
Knowledge of the US immigration system including common business visa categories (e.g. L-1, H-1B, TN, O-1, F-1, E etc.).
Knowledge of global immigration and mobility tax regulations and practices.
Preferred:
Experience with designing and implementing end-to-end programs in the field of immigration and global mobility.
Proven experience managing global external providers including outside counsel (immigration, relocation, mobility tax).
Strong advocate for a positive employee experience; Handling sensitive matters with empathy, diplomacy, attention, and care.
Ability to work independently and efficiently on multiple projects at a time and often having to compile guidance and information from a wide array of stakeholders.
The ability to be collaborative yet drive projects and decisions forward.
The ability to problem-solve, think strategically and creatively, finding solutions by reexamining assumptions.
Expertise at effectively managing deadlines and competing priorities, moving with urgency and focus.
Analytical experience with compiling reports.
Excellent verbal and written communication skills, and the ability to quickly develop trust during engagements.
History of success in a remote work environment.
(Colorado only) Minimum salary of 73,500 to maximum 156,00 + bonus + equity + benefits.
Note: Disclosure as required by sb19-085 (8-5-20) of the minimum salary compensation for this role when being hired in Colorado.
Who We Are:
GitHub is the developer company. We make it easier for developers to be developers: to work together, to solve challenging problems, and to create the world's most important technologies. We foster a collaborative community that can come togetheras individuals and in teamsto create the future of software and make a difference in the world.
Leadership Principles:
Customer Obsessed - Trust by Default - Ship to Learn - Own the Outcome - Growth Mindset - Global Product, Global Team - Anything is Possible - Practice Kindness
Why You Should Join:
At GitHub, we constantly strive to create an environment that allows our employees (Hubbers) to do the best work of their lives. We've designed one of the coolest workspaces in San Francisco (HQ), where many Hubbers work, snack, and create daily. The rest of our Hubbers work remotely around the globe. Check out an updated list of where we can hire here: https://github.com/about/careers/remote
We are also committed to keeping Hubbers healthy, motivated, focused and creative. We've designed our top-notch benefits program with these goals in mind. In a nutshell, we've built a place where we truly love working, we think you will too.
GitHub is made up of people from a wide variety of backgrounds and lifestyles. We embrace diversity and invite applications from people of all walks of life. We don't discriminate against employees or applicants based on gender identity or expression, sexual orientation, race, religion, age, national origin, citizenship, disability, pregnancy status, veteran status, or any other differences. Also, if you have a disability, please let us know if there's any way we can make the interview process better for you; we're happy to accommodate!
Please note that benefits vary by country. If you have any questions, please don't hesitate to ask your Talent Partner.
Misc Info For This Position:
Remote Mix: 100% Remote
Job Type: Full-Time
Regional Restrictions: USA Only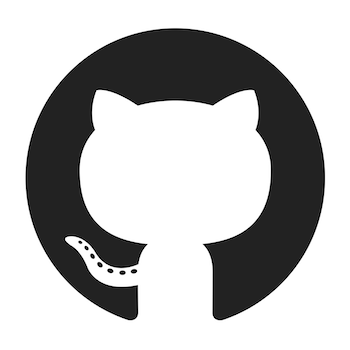 Github

San Francisco,CA
United States

Website
Job Info:
100% Remote
Full-Time
USA