IT Technical Project Manager
Posted Jan 24
This position is needed to workalongside IT and cross-functional partners to manage the execution of key IT technology initiatives, M&A integration projects, as well as operational projects to support the global initiatives. This individual will provide coordination & support to ensure the IT aspects of technology projects are completed, on-time and within budget. Reporting to the Manager of the Technical Services Project Management Office (PMO), this position is critical in supporting Twilios global growth efforts.
Responsibilities
In this role, youll:
WRITE IT DOWN: Clearly and concisely document all project inputs and outputs and provide key findings and project/program summaries to internal stakeholders. Discern and identify hidden requirements that will impact risk or dependencies during planning, design, and implementation.
DRAW THE OWL: Identify opportunities for operational improvement within Technology Services and drive solution definition.
BE AN OWNER & BE BOLD: Enroll teams in change initiatives and lead them through with little disruption. Lead or assist in defining a projects clear path forward with the right stakeholders. Proactively identify and clearly communicate messages and updates regarding blockers, dependencies, risks, and current status to all stakeholders for IT projects, including escalating through levels of management when necessary.
EMPOWER OTHERS: Interact across multiple functional teams within Technical Services by removing roadblocks and enabling project team members to do their best work.
WEAR THE CUSTOMERS SHOES: Listen closely to deeply understand business problems and solve the problems from the customers perspective.
NO SHENANIGANS: Help Tech Services become a trusted business partner by building trust through every interaction with fellow Twilions.
Qualifications
Not all applicants will have skills that match a job description exactly. Twilio values diverse experiences in other industries, and we encourage everyone who meets the required qualifications to apply. While having desired qualifications make for a strong candidate, we encourage applicants with alternative experiences to also apply. If your career is just starting or hasn't followed a traditional path, don't let that stop you from considering Twilio. We are always looking for people who will bring something new to the table
Required:
To comply with Executive Order 14042, all Twilio employees working in the U.S. are required to submit proof of vaccination for COVID-19 unless they qualify for a medical or religious accommodation / exemption. Employees onboarded after January 4, 2022 must submit proof of vaccination or receive approval for an exemption prior to their Twilio start date.
4+ years of project management experience in an IT organization
Project Manager, Scrum Master, with Jira, Agile, Data and Analytics experience leading multiple projects in Data and Analytics area. ERP experience is also helpful.
Provide technical guidance for Reporting solutions. Facilitate in clearing technical roadblocks by understanding the flow of data. Guide the team on best practices in Reports development. Aware of Report performance tuning .
Proven knowledge of ITIL frameworks (eg. ITIL, Release, Incident, Problem, Change)
Strong project management experience in managing full-life cycle IT projects including managing resources and teams through business and technical requirements, process and system design, configuration, testing, training, following an Agile methodology and defining support procedures.
Executes the strategy/plan, anticipating problems and managing program risks and issues with escalation as appropriate.
Ensures Business, Functional and Technical Requirements are documented and maintained throughout the project lifecycle.
Lead and facilitate Post Engagement Reviews (Post Incident and Post Escalation Reviews) for high priority incidents and customer issues with a focus on process improvement, as well as, technical resolution.
Drive identification of lessons learned, using Problem Management techniques to identify root cause and prevent reoccurrence.
Experienced communicator and able to collaborate with diverse sets of technical, non-technical, on-site, and remote people across different teams and business functions
Bachelors degree or similar or equivalent experience
Experience with specific tools (Servicenow, G Suite, Okta, Jira, Confluence, Airtable) is a plus
Location
This role will be remote, and based in the USA
Misc Info For This Position:
Remote Mix: 100% Remote
Job Type: Full-Time
Regional Restrictions: USA Only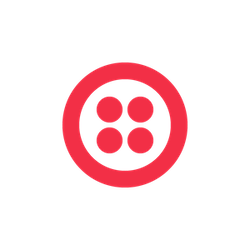 Twilio

United States

Website
Job Info:
100% Remote
Full-Time
USA