Head of Engineering
Posted Apr 27
Patriot Software is hiring a Head of Engineering to lead our product engineering and quality assurance teams. This is a highly-collaborative role that works closely with our other Heads of Product Management, Special Projects, Platform, and Design to drive our product and technical execution to success.
Let us introduce ourselves
Patriot Software started in the basement of a factory decades ago. We're located in Canton, OH and have over 170 employees across the United States.
On to the good stuff. What we do. Patriot develops accounting and payroll software for American businesses and their accountants. Because we have a passion for helping our customers succeed, our goals are lofty: make accounting and payroll fast, easy to use, and affordable. We need exceptional people to deliver exceptional products and services. That's why we only hire the best of the best.
So, what do we value in a new team member? Our search starts by looking for a quality individual who lives by our core values:
We give more than we take
We don't take shortcuts
We lead. We don't follow
We follow the golden rule
We grow leaders
Does this sound like you? Great! Read on to see if your skills are a match, too.
Requirements
About the job
Here are some of the things you might work on day-to-day:
Oversee our hiring process as we continue to expand our senior engineering talent bench. Help recruit by directly reaching out to potential candidates that have the skills we need to achieve our market and technical goals.
Develop and retain a world-class engineering team at all levels. Create and update career paths and compensation ranges to sustain our continued growth. Think about the changing technical market and how we find our place in it. Measure and improve the happiness of the engineering team.
Perform 1-1s and skip 1-1s to develop relationships with all levels of the engineering org. Inspect what you expect from your immediate staff by providing feedback to them, sourced from their direct reports. Give plainspoken, candid feedback to anyone in the company when you see a chance for us to be better.
Implement just enough processes to help us manage the tension between freewheeling chaos and paralyzing rigidity. Facilitate collaboration between our ICs and managers rather than centralizing decision making.
Drive our Ship Quality Quickly goals by being accountable for product quality, security, and performance. Develop metrics around these goals and report on them to the entire company. Stay on top of KPIs that matter and be able to frame that data against our broader company mission.
Be the flag-bearer for our technical vision. Generate enthusiasm and engagement for where we're going. (SPAs, APIs, splitting our monolithic architecture.) Help us find balance between competing in our market and developing terrific technology.
Speak in all hands and communicate directly with the executive team. Help develop our asynchronous updates culture for both Engineering and the company.
Work closely with the CPO and Heads Of X staff to execute on the technical vision for our products and company. Contribute to our overall technical and business strategy as a key member of Product Leadership.
Execute on our product roadmap in collaboration with engineering management to ensure delivery is predictable and on time. Develop our internal project management, estimating, and planning skills to help coordinate growing both the Patriot Software product platform and each individual product.
Establish new strategies and policies to help grow engineering excellence. Remove the strategies and policies that don't make sense. Help ensure smooth, well-communicated changes as we grow and our needs evolve.
Support, grow, and hold ourselves accountable for the company's direction, growth, culture, mission, and core values.
About you
We're looking for someone who's worked at a slightly larger organization. Someone who knows the challenges that a growing company faces, so you can help us go from an engineering org of 60 to 100 over the next few years.
You should be an experienced engineer, and it's a bonus if you've worked in some of the technologies we use. You won't be programming, but you know how to ask great questions about technical patterns and approaches we can use to meet our current challenges. You help great players play better by setting technical and company context around the problems they're facingwhile still challenging them to be the ones who come up with the solution.
You're a fantastic writer and communicator. You should be able to talk about complex ideas simply and concisely to the entire organization. The majority of our work is written, from the tickets we work on to the updates we share. A large part of this role will involve making sure our completely distributed team has all the information and context they need to make great local decisions.
You favor execution of strategy. (We have strategy, we're just not married to it.) You know that at the end of the day, a software company can only move as quickly as the speed of software delivery. You work across departments and teams to help ensure that we have a ridiculously high ability to ship quality quickly and on time.
You have strong project management abilities. You can take the complexities of coordinating due dates, roadmaps, and multiple products and turn them into a single, simple plan that we execute against. You should have a strong ability to teach these skills to others. You also should enjoy the challenge of simplifying the end presentation of the information while also significantly empowering each team and manager to do work as they see best.
Benefits
The Perks of Patriot
We pride ourselves on our company culture and value our employees' hard work. Aside from the freedom to introduce new ideas or technologies, here are some of the awesome benefits our employees enjoy:
Paid time off and paid holidays
Medical, dental, and vision insurance
Section 125 HSA and FSA accounts
Company-paid life, short-term, and long-term disability insurance
401(k) with company match
Up-to-date hardware and equipment provided
Flexible scheduling and opportunities for advancement
Collaborative and inclusive company culture
Education reimbursement
Are you ready to take the next step in your career?
Misc Info For This Position:
Remote Mix: 100% Remote
Job Type: Full-Time
Regional Restrictions: USA Only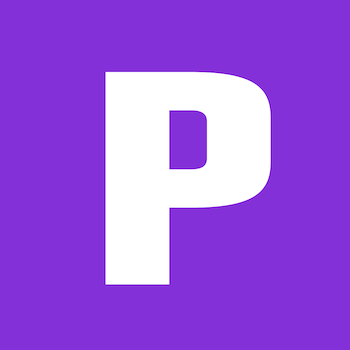 Patriot Software

Canton,OH
United States

Website
Job Info:
100% Remote
Full-Time
USA