HR Business Partner Manager
Posted Mar 15
Angi is looking for an HR Business Partner Manager to join the People Ops team. We are looking for someone who is strategic and data-driven to partner with our leaders at all levels within the organization to implement their people-based initiatives to achieve both business and HR strategies. This role will partner primarily with our Sales teams.
What you'll do
Build strong, trusted relationships with business leaders to create and execute on organizational and people strategies
Lead the HRBP team through support, training, educational touchpoints and through growing our talent
Partner with leaders and support the HRBP team to evaluate and positively impact organizational health utilizing data
Interpret and provide guidance to leaders utilizing qualitative and quantitative data
Design and implement organizational or enterprise-wide solutions
Build processes and standards to ensure efficient and effective people operations
Collaborate closely with COE Partners to deliver work to leaders, organization and total company
Investigate escalated employee concerns and resolve employee relations issues; provide recommendations and guidance to the business and HRBP team
Provide policy guidance and interpretation
Develop and provide training on HR-related topics
Mitigate risk to the organization and ensure compliance with state and federal regulations.
Develop programs and touchpoints to performance manage the organization ensuring engagement and retention of top performers
Who you are
Bachelor's degree in HR, Business or related field
8+ years of HRBP/generalist experience in a fast-paced and high-growth environment
4+ years of leading HRBP teams; with a track record of partnership and training
Strong working knowledge of employment laws and HR best practices and practical application in the workplace across multiple states
Experience working and supporting a large sales organization; implementing policies and processes to help the organization achieve success
Ability to review, analyze and tell a story with data so as to influence and drive the business.
Must be willing and able to flex between high-level, strategic thinking to diving deep and getting your hands dirty.
Must be self-driven and able to work autonomously.
Focus on customer service and working effectively with different people, departments and levels within the organization.
Demonstrated history of influencing senior level business leaders to adopt best practices in HR; dynamic interpersonal skills including influencing, coaching, facilitations, and conflict resolution.
Compelling and naturally persuasive communicator with the ability to influence the direction of the ultimate outcome in a collaborative manner; ability to communicate decisions in a style that reflects a team-oriented culture.
Demonstrated competence in supporting multiple projects simultaneously with a solid orientation on results.
Strong written and verbal communications skills.
We value diversity
We know that the best ideas come from teams where diverse points of view uncover new solutions to hard problems. We welcome and value individuals who bring diverse life experiences, educational backgrounds, cultures, and work experiences.
Compensation & Benefits:
The salary band for this position ranges 100,000-145,000, commensurate with experience and performance. Compensation may vary based on factors such as cost of living.
This position will be eligible for a competitive year end performance bonus & equity package.
Flexible vacation policy; work hard and take time when you need it
Pet discount plans & retirement plan with company match (401K)
The opportunity to work with sharp, motivated teammates solving some of the most unique challenges and changing the world
Misc Info For This Position:
Remote Mix: 100% Remote
Job Type: Full-Time
Regional Restrictions: USA Only
Salary/Pay Info: 100000-145000 USD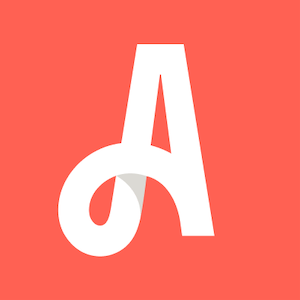 Angi

Denver,CO
United States

Website
Job Info:
100% Remote
Full-Time
USA
100000-145000 USD