HPOS Direct Retail SDR/BDR
Posted Jan 7
As a Business Development Executive at Heartland Retail, you act as the front line of our Sales Team by qualifying inbound leads into convertible leads and by outbound prospecting into suspects and prospects. You are a highly motivated, results driven individual who strikes a balance between delivering targets and setting a winning perception of Heartland Retail with early stage suspects and prospects. You deeply understand the challenges of retailers and translate the benefits of Heartland Retail solutions to meeting these challenges better than the competitive alternatives. As a member of the Sales Team, you will be measured on personal activity, personal quota attainment, and team performance.

Why this role is valuable to the company
You are an experienced, proactive enterprise SaaS business development executive who thrives on building a business, developing productive relationships with customers, and exceeding performance targets. Because you deeply understand both the challenges of specialty retailers and the advantages of SaaS, you translate the benefits of Heartland Retail solutions to meet these challenges better than the competitive alternatives. Given your experience with qualifying inbound leads and outbound prospecting into suspects and prospects, you will be able to constantly fill the top of the Sales Teams pipeline funnel.

Scope of responsibilities
Responsible for driving and growing qualified sales leads (QSL) that are accepted by Sales reps and driving closed revenue via more volume and close ability of leads. Networking with industry consultants and bloggers. Participating in trade shows, joint events, webinars, etc.
Responsible for qualifying and advancing all inbound leads and outbound prospects, other that those for additional locations or products from existing customers.
Execute prospecting campaigns. Partner with marketing and the Director, Retail POS BD, to execute targeted outbound campaigns Develop compelling messaging, product and competitive knowledge. Develop a compelling 30 Second Commercial to secure the interest of suspects and prospects. Adeptly answer product questions and provide relevant benchmarks against competitors.
Leverage Salesforce CRM to log activity and provide clear and detailed account notes.
Closely follow the progression of assigned leads to ensure Account Executives are following up in a timely manner.
Working with Sales Leadership, establish a tight feedback loop with Marketing to optimize lead generation strategies.
Contribute to the overall success of the Sales Team. Perform other duties and responsibilities as defined by Sales Leadership.

Requirements
Bachelor's degree or equivalent work experience.
3+ years of sales experience in a B2B environment,preferably in a solution-sales / technology-relatedenvironment.
Technical aptitude and desire to learn how our software empowers Mid-Market and Enterprise retailers
Ability to build relationships via phone and digital communication methods.
Business acumen to understand how and when customers make buying decisions.
Drive to exceed both personal and team sales goals.
Strong interpersonal skills.
A passion to help and support our customers.
High level of intrinsic motivation.

Bonus experience -
Prior Sales Training in SPIN, Sandler, Challenger or other methodologies
Retail experience
Salesforce.com experience
Remote work experience
Texas - Remote
Oklahoma - Remote
Georgia - Remote
Florida - Remote
Misc Info For This Position:
Remote Mix: 100% Remote
Job Type: Full-Time
Regional Restrictions: USA: OK, GA, TX, FL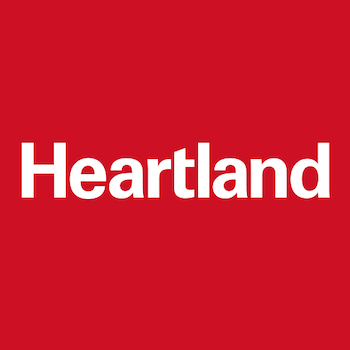 Heartland Payment Systems

United States

Website
Job Info:
100% Remote
Full-Time
USA: OK, GA, TX, FL