HPOS Direct Retail Account Executive
Posted Jan 7
Every day, Heartland, a Global Payments Company, makes it possible for millions of people to move money between buyers and sellers using our products and unmatched services. Simply, we create meaningful technology centered experiences that enable our customers to prosper. If you want to work like an entrepreneur, support and serve entrepreneurs and bring your expertise to a dynamic team, then Heartland is for you. If it's in your nature to work with a passion to provide tangible solutions for everyone you interact with, then join us and let's see what we can do together.
Sales Account Executives can recognize and self source new sales opportunities and turn leads into customers. With their extensive product knowledge and understanding of industry trends, Sales Account Executives will communicate directly with customers and prospects, understand their individual needs, and recommend products or services that maximize value. Sales Account Executives may also assist in developing their own personal sales strategies. You should be an adaptable, knowledgeable multi-tasker with strong computer and communication skills.

Successful Sales Account Executives will be skilled communicators and presenters who can find the best fit between client and product. The ideal candidate will be organized, passionate about client relations, and focused on enhancing the buyer experience.

Why this role is valuable to the company
You are an experienced, proactive SaaS sales executive who thrives on building a business, developing productive relationships with customers, and exceeding performance targets. Because you deeply understand both the challenges of specialty retailers and the advantages of SaaS, you translate the benefits of Heartland Retail solutions to meet these challenges better than the competitive alternatives. Given your experience with enterprise-level clients, you can navigate both organizational and technical complexities and adeptly service the customer end-to-end throughout the sales cycle.

Scope of responsibilities
Outbound reach in order to mine prospects, convert leads to opportunities and close sales. Attend relevant trade shows and events.
Help advise to build out the enterprise program and sales process. Develop compelling resources to support each customer touchpoint.
Consistently deliver performance against quota on a monthly, quarterly, and
annual basis within the Retail segment.
Build at least 3x pipeline to support assigned quota volume. Accomplish this through a combination of both inbound and outbound lead development. Develop partner relationships and leverage industry influencers, consultants, existing enterprise customers, and others to identify enterprise-class business opportunities
Maintain accurate CRM hygiene (in Salesforce.com). This should include active and ongoing documentation of activities, next steps, forecasting, and any information that impacts the decision-making process.
Consistently exhibit the best-in-class solution selling approach. This includes demonstrating an understanding of the full sales life cycle and requires a strong command of both the Heartland Retail product and the enterprise specialty retail context.
Partner closely with Customer Success to ensure customer satisfaction throughout the lifecycle and to drive continued growth and expansion with enterprise accounts.
Provide ongoing feedback to our product team to help shape features and product enhancements in line with enterprise account needs.
Serve as a leader on the Sales Team by coaching, mentoring, and setting a positive example for fellow Sales Team members.

Requirements
Bachelor's degree or equivalent work experience
3+ years of sales experience in a B2B environment, preferably in a SaaS solution-sales technology environment
1+ years experience in sales and/or operations with enterprise retail clients. Recent retail industry sales experience that involves the sale of complex solutions to complex organizations
Strong technical aptitude
Ability to build relationships via phone and digital communication methods. Business acumen to understand how and when customers make buying decisions
Drive to exceed both personal and team sales goals
Strong negotiation skills
Passion for helping and supporting customers

Bonus experience -
Prior Sales Training in SPIN, Sandler, Challenger or other methodologies
Retail experience
Salesforce.com experience
Remote work experience

Compensation and Benefits
This person will work from their home office. This position is a salary plus commission position
Michigan - Remote
Oklahoma - Remote
Texas - Remote
Florida - Remote
California - Remote
Misc Info For This Position:
Remote Mix: 100% Remote
Job Type: Full-Time
Regional Restrictions: USA: OK, MI, TX, FL, CA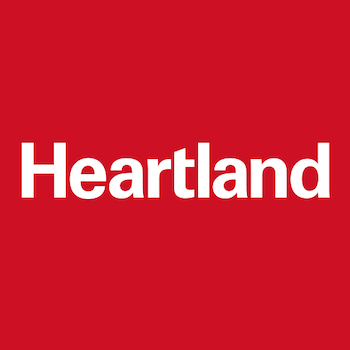 Heartland Payment Systems

United States

Website
Job Info:
100% Remote
Full-Time
USA: OK, MI, TX, FL, CA