Group Product Manager, Payroll Tax Platform
Posted Apr 27
We're looking for someone who wants to make a big impact on our company by driving the long-term strategy and vision for our full service tax payroll platform, but who also isn't afraid to dive into the details. You're an excellent listener and communicator who can prioritize needs from a variety of sources and keep all stakeholders informed. You work well on your own, but also are great at collaborating with others. You're a highly organized individual.
Let us introduce ourselves...
Patriot Software started in the basement of a factory decades ago. We're located in Canton, OH and have over 175 employees across the United States.
Patriot develops accounting and payroll software for American businesses and their accountants. Because we have a passion for helping our customers succeed, our goals are lofty: make accounting and payroll fast, easy to use, and affordable. We need exceptional people to deliver exceptional products and services. That's why we only hire the best of the best.
So, what do we value in a new team member? Our search starts by looking for a quality individual who lives by our core values:
We give more than we take
We don't take shortcuts
We lead. We don't follow
We follow the golden rule
We grow leaders
Does this sound like you? Great! Read on to see if your skills are a match, too.
Requirements
ABOUT THE JOB
Team-wise, we try to make sure our teams have every player necessary to go from whiteboard to web browser. Each team typically has several engineers, a product designer, and one PM (you). The team is responsible for helping you own the outcomesnot just the output. This role will be part of our Payroll Tax team who is responsible for everything from calculating paychecks to providing full service payroll to our customers, including filing tax returns and making tax payments. You'll work with engineering, compliance, legal, customer support, and other product teams to ensure everything is accurate and our payroll product can meet the needs of our small business customers. As a Group Product Manager, you will be responsible for a significant portion of our payroll tax portfolio and will be responsible for managing a small group of other product managers. You will be expected to set the vision and strategy for the payroll tax domain and work with multiple teams to execute on them.
Additionally, there are four areas of work that you'll be responsible for making progress in every single week:
Developing a deep knowledge of the User. All of their issues, pains, desireshow they think. You'll need to talk with users and make sure that our payroll platform can support the needs of their businesses. You'll regularly chat with our support team about user pain points and our compliance team to understand any upcoming changes to taxes that affect our customers.
Developing a deep knowledge of the Data. How accurate are the paycheck calculations, tax filings, and payments? Where are the areas for improvement? How reliable are our APIs? You'll need to demonstrate how you can consistently tie ideas and features back to the quantifiable outcome they'll achieve.
Developing a deep knowledge of the Business. You'll need to have a broad understanding of Patriot Software's business. This means management, sales, marketing, legal, business development, and customer service. You'll also be responsible for developing trusting relationships with each of your stakeholders and ensuring you understand their department's concerns and constraints.
Developing a deep knowledge of the Industry. What are the trends in our industry? What behaviors from customers can we expect in the next five years? Who are our competitors, what do we do better, and what do we do worse? You'll become one of the experts at our company regarding the market and our place in it.
Please note this is a sample of what you'll be doing. This job requires you to be able to adapt to change quickly in order to deliver an exceptional customer experience. Your duties, responsibilities, and activities may change at any time with or without notice.
ABOUT YOU
You're someone who's intellectually curious and adapts quickly to new problems. You have experience in product management and are comfortable enough with technical concepts to discuss trade offs with the engineering team. You also demonstrate persistence and hungerthis is going to be a demanding job, and you'll need to have a mindset of growth and learning. We're all here to help and support you, but it's up to you to get the job done.
Requirements-wise, there are a few things we're looking for:
4+ years of experience as a product manager or group product manager.
Experience managing or mentoring other product managers.
Highly organized, enthusiastic problem solver.
Experience with platform products and APIs.
Strong prioritization skills and the ability to balance competing needs.
A passion for people.
An intellectual curiosity to continually learn and improve.
Self-directed and self-motivated manager of one mindset.
Strong interpersonal skills. Empathetic, passionate, and driven. You will need to develop strong relationships with your team, sales, compliance, and support.
Open-minded, humble, and a team player.
Strong quantitative analysis skills.
Excellent writing skills. (Show us in your cover letter.)
Payroll tax or small business SaaS experience is a plus.
Reasonable accommodations may be made to enable individuals with disabilities to perform the essential functions.
This position is open to all candidates who legally reside and are eligible to work in the United States. This position is currently not open to applicants in the following locations: Alaska, California, Hawaii, Washington D.C.

Benefits
The Perks of Patriot
We pride ourselves on our company culture and value our employees' hard work. Aside from the freedom to introduce new ideas or technologies, here are some of the awesome benefits our employees enjoy:
Paid time off and paid holidays
Medical, dental, and vision insurance
Section 125 HSA and FSA accounts
Company-paid life, short-term, and long-term disability insurance
401(k) with company match
Up-to-date hardware and equipment provided
Flexible scheduling and opportunities for advancement
Education reimbursement
We offer a flexible work environment and whatever tools you need to do your best work.
Are you ready to take the next step in your career?
Misc Info For This Position:
Remote Mix: 100% Remote
Position Level: Manager
Job Type: Full-Time
Regional Restrictions: USA Only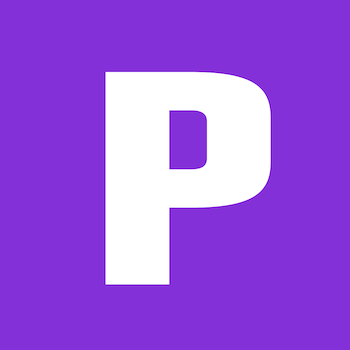 Patriot Software

Canton,OH
United States

Website
Job Info:
100% Remote
Manager
Full-Time
USA