Global Payroll Specialist
Posted Apr 25
There are 2 actors on a network, people and machines. Just as usernames and passwords are used by people to access machines, machine identities are used by machines to identify and access each other. Venafi is the inventor of the technology that manages and protects machine identities, the most important security initiative in our Global 5000 customers. We are Warriors!

Are you passionate about making a positive impact and protecting the world from cybercriminals? If so, you may be a natural Venafi Warrior!
How you'll be protecting the world:
As an ambitious and detail-oriented Payroll Specialist with a high degree of integrity, you will be responsible for assuring that the payroll for our 400+ global team members is completed on time and correctly.This position requires an independent, results-oriented person with a knowledge of human resources, payroll administration and systems knowledge, including state and federal regulations.
In this role you will:
Process bi-weekly U.S. multi-state payroll, including garnishments, benefits and taxes to 250+ US team members consistent with federal and state wage and hour laws using Ultimate Software (UKG) HRIS system
Entering data into payroll system accurately and timely basis.
Experience with managing PTO and accruals. Perform updates to payroll-related information and data in HRIS system.
Process and provide oversight to monthly global payroll processing via external partner to UltiPro; support vendor relationships and drive accountability for meeting service level agreements
Research and respond to any tax notices received from tax jurisdictions
Ensure the timely and accurate processing of payroll, including earnings and deductions.
Provide support to Venafi's cross-functional efforts to transform payroll administration across the company.
Work closely with the global payroll vendors and HR leadership to ensure the project meets all metrics including customer service, quality, savings, and schedules.
Assist with payroll and compliance processes in close partnership with Benefits Administrator, Finance, Legal and Sales Operations colleagues. Separate or combine activities to create efficient workflow
Write and update global payroll policies and procedures
Produce audit reports, audit registers, and special ad hoc reports
Actively participate in ongoing configuration and maintenance of payroll systems
Process and audit all payroll deductions, including tax withholdings and other garnishments, 401k and HSA deductions; validate file transfers with carriers and funding of accounts
Help resolve payroll discrepancies by researching, collecting and analyzing information
Provide prompt customer service with timely responses to payroll inquiries from team members
Working with UltiPro register for state, unemployment and local taxes for any new hire living in an unregistered state
Respond to unemployment claims and employment verifications
Comply with federal, state, and local legal requirements by studying existing and new legislation; enforcing adherence to requirements; advising management on needed action
Help complete all federal compliance filings, ACA (Affordable Care Act), 5500 (401K and Benefit), Vets-100a, EEO-1, Affirmative Action Plan, FSA Non-discrimination testing
Assist the timely completion of all payroll tax reporting requirements and the issuance of W-2s and T4s.
Support all internal and external audits related to payroll
Ensure the processing of new hires, temporary workers, transfers, promotions and terminations is accurate and timely via HRIS system
Maintain team member confidentiality and protect payroll operations by keeping information confidential
Inspire Venafi team by gaining the confidence and trust of others through honesty, customer service, integrity and authenticity
Cultivate innovation by introducing new ways of looking at problems
Take on new opportunities and tough challenges with sense of urgency, high energy and enthusiasm
The ideal Venafi Warrior will be armed with:
Bachelor's degree (B. A.) from four-year college or university or technical school; a minimum of 5 years of HR and payroll processing experience
Broad knowledge of US payroll tax at the federal, state and local levels
Experience with International payroll in Europe and APAC
Experience working with HRIS and business analytics/reporting solutions
Proficiency in Microsoft Office, including strong proficiency in Excel (Vlookups, pivot tables) required
Outstanding organizational skills and attention to detail
Focus on continuous process improvement to gain efficiency and scale
Awareness to hold self and others accountable to meet commitments
Ability to work in a fast-paced environment under tight deadlines
Proactive to identify problems and propose solutions
Strong written and oral communication skills
Strong sense of ownership and accountability of work product
Results-oriented team player who is dedicated to getting the job done with excellent customer service skills
What sets you apart?
Experience with UltiPro
Experience with global payroll laws and regulations
Certified Payroll Professional (CPP) is preferred
Experience or working knowledge of global payroll operations outside of North America
Immigration and Global Mobility experience
While you are busy protecting the world, we've got you covered!
In addition to fostering a work environment with strong work from anywhere ethic, Venafi offers a benefits package that is in the top 1%. We provide 100% employer-paid premiums for both team members and their families. That includes health, dental, and vision insurance. YES, REALLY! We offer four weeks of PTO (Paid Time Off), eleven holidays, and four pick your own community service day. We also offer 401(k) and company matching, company HSA contribution, 2x salary employer-paid life insurance, and parental leave. We even offer pet insurance!
More About Venafi:
Venafi is the undisputed leader in Machine Identity Management. Why? Because we created the category and are light years ahead of anyone that would consider competing! Gartner has recognized Venafi as number one in our space and as it turns out, one is NOT the loneliest number!
Venafi is the inventor of the technology that secures and protects machine identities. The Venafi platform provides visibility, intelligence, and automation for SSL/TLS, IoT, mobile, cloud native, Kubernetes, and SSH machine identity types. Many of the largest organizations in the world use Venafi.

Billions of dollars have been spent protecting usernames and passwords and almost nothing managing machine identitiesorganizations are just now realizing that managing and protecting machine identities is as important as managing usernames and passwords. The bad guys know this and are using stolen or forged machine identities in their cyberattacks. In fact, Gartner says 50% of network attacks will use machine identities.
Come help us protect the world!
Misc Info For This Position:
Remote Mix: 100% Remote
Job Type: Full-Time
Regional Restrictions: USA Only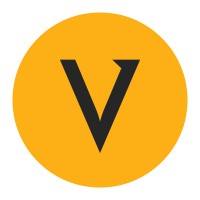 Venafi

Salt Lake City,UT
United States

Website
Job Info:
100% Remote
Full-Time
USA