GRC Analyst - Risk
Posted Apr 25
GitHub is seeking a mid-level experienced and detailed-oriented individual contributor with a technical bent to help maintain and expand GitHub's Risk Management function. GitHub is committed to doing right by our customers and developing a risk management program where risk is managed in a meaningful and sensible way that aligns with our business.
Are you a motivated, autonomous go-getter, prone to fits of root cause analysis, followed on by enthusiastic information sharing?
Do you like to test theories, and exult, rather than deflate, when the results return gaps or deficiencies because it means you have an opportunity to make something better?
Do you want to see The Big Picture, and find ways to collect and organize data to tell the story? Maybe have a strong forest-from-trees project management perspective?
Do you agree that the organic power of mutually respectful discourse and collaboration is what makes the world go round?
And last, but most certainly not least, have you already answered the question Why are we here? with the GRC Truth, Because Customers?
If so, you might be the person we are looking for!
As part of the GRC team, this role falls under the Entity Technical Risk function. You will work closely with multiple groups including software engineering, infrastructure, product, security operations, application security, legal, privacy, finance, HR, sales, and audit to develop and execute sound risk management processes and technical controls to meet customer needs, satisfy external audit requirements, and address internal business objectives.
This is an excellent opportunity for a mid-level Individual Contributor to have a hand in elevating risk management and security as a business and sales enabler, and to integrate a deep understanding of product and business into the technical risk space. This is a team effort, so bringing your team members, leadership, and customers along for the ride is integral to your success. Central to the team's culture is that of inclusion, transparency, and teamwork - we lift each other up to be successful!
A large focus of this position will be:
Support execution and management of the Risk Assessment lifecycle for GitHub products and operating environments, including reporting on, planning and tracking remediation/mitigation plans.
Engagement with GitHub team members and GitHub and Azure Compliance partners in detailed research and analysis of technical and process centric requirements in support of new initiatives, continuous improvement, and remediation efforts.
Contribute to the development of controls and continuous testing, design remediation and risk mitigation solutions, and collaborate cross functionally to establishing high levels of automated testing and evidence collection.
Contribute to development and tracking of risks and remediation project plans; assist in tracking successful completion of work, ensuring alignment with product roadmap.
Provide feedback to business stakeholders on regulatory/industry better practices with regard to establishment and operation of internal controls.
Represent GitHub's culture, tone and spirit of partnership with our coworkers, technology partners, Microsoft peers.
Contribute to the development of tools, automation, and practices to better support ongoing GRC services.
Above all, you'll be getting your hands deep into the work and identifying new ways to solve problems and provide services inside our company.
Our ideal candidate takes an extremely pragmatic approach to Technical Risk Management, functions as part of a growing team, and is able to balance the needs of a very dynamic engineering culture with that of protecting the company and customer data.
This job is U.S. based and open nationwide, however, semi-frequent travel (<10%) to our San Francisco, CA headquarters, Portland, OR, or Seattle, WA, will be necessary for a remote worker. (NOTE: Due to current COVID-19 restrictions on travel, non-essential travel for GitHub employees has been suspended indefinitely)
Required experience:
4+ years prior work experience in technical risk management, information security, or other GRC areas, with a focus in a technical capacity.
3+ years experience performing technical risk management lifecycle program work, including assessment, reporting and remediation planning and tracking activities.
2+ years experience building project plans and tracking completion, negotiating commitments and escalating on blocking issues constructively.
Experience standing up and/or administering applications and tooling with a growth mindset for learning scripting and automating processes.
Proven communication skills and ability to understand the value and drivers behind adjusting style and tone for a given audience, including technical and non-technical peers across the company.
Independent motivation, high comfort level with asynchronous work environments, written communication, use of chat tools.
Practical experience with one or more risk or other industry regulatory frameworks (CMMI, NIST CSF, NIST RMF, FAIR, ISO, COSO, COBIT, AICPA TSP/SOC, PCI, FedRAMP/NIST 800-53, etc).
Must be legally authorized to work in the United States.
Preferred Experience and Approach:
Mastery at digging into problems, answering questions, and assisting colleagues both within the GRC team and across the company.
Proven success in developing and using metrics/KPIs to assess, report on and improve program performance.
Experience in an iterative, transparent environment where work is shared in draft stages and the belief of Code speaks louder than words.
Proficiency in working under ambiguous situations, with demonstrated drive to bring clarity using communication and independent research of existing documentation and resources.
Experience with team-centric mindset. Drawn to collaboration with a belief that we create a better result together.
Expertise in functioning as a business to technology translator and help bridge the business view of compliance and risk management to technical engineering and operations staff and vice versa.
Demonstrated confidence in ability to say I don't know, but I will find out! with a strong desire to learn.
CISA, CISSP, CRISC, CIA or other relevant independent certification, or equivalent education.
Who We Are:
GitHub is the developer company. We make it easier for developers to be developers: to work together, to solve challenging problems, and to create the world's most important technologies. We foster a collaborative community that can come togetheras individuals and in teamsto create the future of software and make a difference in the world.
Leadership Principles:
Customer Obsessed - Trust by Default - Ship to Learn - Own the Outcome - Growth Mindset - Global Product, Global Team - Anything is Possible - Practice Kindness
Why You Should Join:
At GitHub, we constantly strive to create an environment that allows our employees (Hubbers) to do the best work of their lives. We've designed one of the coolest workspaces in San Francisco (HQ), where many Hubbers work, snack, and create daily. The rest of our Hubbers work remotely around the globe.
We are also committed to keeping Hubbers healthy, motivated, focused and creative. We've designed our top-notch benefits program with these goals in mind. In a nutshell, we've built a place where we truly love working, we think you will too.
Misc Info For This Position:
Remote Mix: 100% Remote
Job Type: Full-Time
Regional Restrictions: USA Only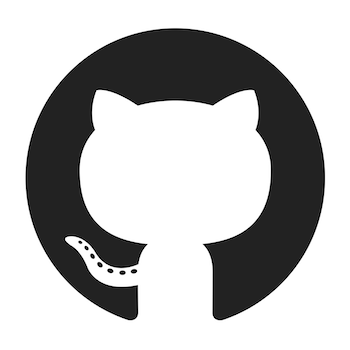 Github

San Francisco,CA
United States

Website
Job Info:
100% Remote
Full-Time
USA