Front End Software Engineer
Posted Jan 8
What we're looking for...
Youre an experienced Front End Software Engineer with several years of professional experience who is passionate about implementing readily-testable and highly-functional user interfaces. Your passion for highly-functional and responsive user experience is evident in your approach to working with users, product managers, and UX designers alike. You are someone who will take pride in and enjoy collaborating with some of the best software implementers aroundsomeone excited about delivering solutions to our customers and their customers. Your code is elegant, and while it may not win poetry contests, its a pleasure to work with, read, and extend. Our developers have impressive backgrounds; want to join an amazing team
Our Tech
We are primarily in an AWS environment. We use JavaScript (ES6), React, and Redux (among other tools) to bring great UIs to our customers. Our small dev team is Agile, using a tailored Scrum framework.
A bit about the job
Your primary focus for this position will be to implement, improve, extend, and maintain user interfaces for the applications that Termly provides. Youll play a critical role in the entire development process. Termly practices developing engineers to be even better the longer theyre with us, something we achieve by having senior folks with decades of experience who love to mentor.
Some specific tasks include
Analysis of and participation in planning technical product requirements
Create & maintain user interfaces
Solve and track problems through to resolution
A bit about us
Termly (Termly.io) is a rare thing: a growing, profitable startup that has yet to take any outside investment; we are a global privacy company helping small and medium-sized businesses worldwide achieve compliance with the many privacy laws and regulations in the ever-changing global environment. Termlys internal and consulting legal resources ensure the terms and conditions, cookie management, and other challenges are handled for Termlys clients and their end users.
Termly is in one of the fastest growing fields in software today: privacy, consent, and compliance. Legislators and regulators worldwide are continually adding complexity to their requirements, we help small and medium businesses stay on the right side of all of those.
Our goal is to empower businesses to quickly, easily, and affordably manage their compliance, consent, and privacy needs. Transparency and trust between businesses and their end-users is our end goal.
Termlys remote work approach to engineering allows us to have the best people available on our teams. While our headquarters is in Seattle, we embrace a remote-friendly approach. Provided engineers can be online with the rest of the team, typically in the continental US time zones, where you do great work matters less than the work you do.
Requirements
Targeted Qualifications
4+ years of professional front-end development experience
4+ years of experience with React in ES6+ as well as Redux and Sagas
Ability to work in a fast-paced, dynamic environment
Works well with leaders, support folks, Ops folks, and developers
Excellent written and verbal communication skills
Relevant degree or related technical experience
Experience working on remote teams
Demonstrable proficiency in refactoring and unit testing ar
Benefits
Competitive salary
Great medical, dental, and vision plans
Life & disability
401k retirement plan
3 weeks fully paid annual leave, not including 11 paid holidays
Full flexibility to work remote and set your own schedule

Joining a startup doesnt mean compromising on benefits. In addition to the above package, we also provide the chance to work with a highly talented team of engineering experts - and were committed to delivering growth opportunities for anyone hungry and ready to make an impact
Misc Info For This Position:
Remote Mix: 100% Remote
Job Type: Full-Time
Regional Restrictions: USA Pacific Timezone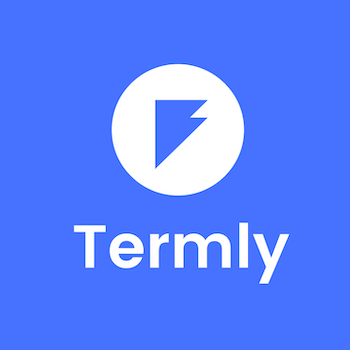 Termly

Seattle,WA
United States

Website
Job Info:
100% Remote
Full-Time
USA Pacific Timezone