Executive Creative Director
Posted Jan 8
Our team:
We're an international group of makers, builders and doers who still believe in the original promise of the internet a place to find purpose and joy and freedom. Your teams, the Brand and Creative Studios, are responsible for the strategy, concepting and execution of brand experiences for our core brands: Mozilla, Firefox and Pocket.
The Brand Studio conceives, socializes and maintains the Big Ideas, anchoring stories and essential tools that thread our brands together and create continuity between the Marketing, Product and Support experiences of each brand. You direct this cross-functional team of strategists, writers, designers, and UX specialists to activate our business vision, ignite imaginations within our walls, and direct best-in-class product and creative continuity that drives a healthy bottom line.
The Creative Studio delivers all the creative assets for the full-funnel marketing programs of all our brands. This multidisciplinary group of designers, writers and video producers is fully integrated within Marketing to help define each project and brief, and test and learn our way to compelling, needle-moving campaigns, content and creative assets. You maintain the integral connection between the high-level brand stories and expression that come out of the Brand Studio, and this teams real-world, results-driven output, making sure there is continuous cross-pollination between the two.
The role:
The most important role of the Executive Creative Director is as a translator to the wider organization. They translate business vision and product truth into brand stories and high-order decisions that inspire and drive the entire organization forward. They then translate that high-level brand strategy into the creative direction that delivers brand continuity, awareness, loyalty and click-throughs.
Responsibilities:
Collaborate with leaders across the company to set the brand strategy and vision for the Mozilla brand and our product brands, everywhere they live
Lead and inspire high-level storytelling efforts across the company
Set the creative bar for our brands and deliver breakthrough work that drives results up and down the funnel, and across the org
Advocate for the department as wholebe a vocal leader for brand and creative vision
Help the organization (functional partners up through C-suite leadership) see the power of brand and creative as business drivers
Build relationships with cross-functional partners, key departments (e.g. Talent) and performance marketers to understand key business problems and bring a strong perspective on how brand and creative can help solve
Determine and manage marquis agency partners
Use birds-eye view of brand and business to identify opportunities to scale or connect briefs to optimize resources and performance
Coach and inspire a team of brand strategists, product UX and marketing creatives to produce cohesive, consistent branded experiences
Continue to guide and develop the scope and scale of both studios to meet the needs of the business
Lead with empathy and inclusivity, and actively nurture career development for all team members
Lead and manage the Creative and Brand studios - a growing department of 20+ people
Report to the Senior Director of Marketing, North America
Misc Info For This Position:
Remote Mix: 100% Remote
Job Type: Full-Time
Regional Restrictions: North America Only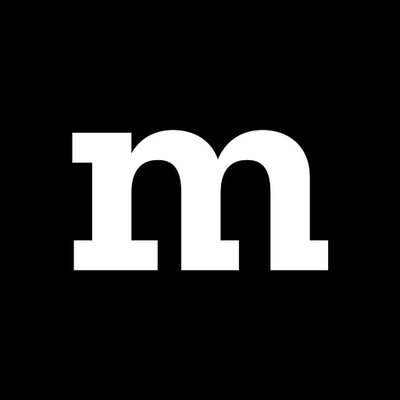 Mozilla

United States

Website
Job Info:
100% Remote
Full-Time
North America