Enterprise Systems Administrator
Posted Jan 13
Twilio is growing rapidly and seeking an Enterprise Systems Administrator to be part of the Enterprise Systems Operations Team at Twilio. The Enterprise Systems Administrator will be responsible for performing support ticket triage and routing, basic enterprise cloud administration and systems administration and management tasks. You are familiar with lifecycle management of both physical and virtual servers including installation, basic configuration, troubleshooting, support, and audit related duties. You possess the basic knowledge and skills to administer Okta and perform basic integrations with other products. Youll work through a problem management process and help ensure that the team is prioritizing solutions for the supporting engineering teams. You will be able to implement systems administration on low to medium impact tasks with limited oversight and enforce to organizational change processes and policy. You will participate in the Enterprise Systems Operations Team After-Hours support rotation following the companys incident response and issue policy. You should have a strong desire to learn and grow, and be able to quickly pick up and apply new knowledge.
Key Responsibilities:
In this role, youll:
Regularly evaluate IT systems, processes, tools, and policies with a focus on continuous improvement. If you have a good idea (big or small), bring it up to the team. Different perspectives are welcome and can contribute to fresh solutions.
As you triage, resolve, and advance tickets from our Enterprise Systems Operations queuework with the team to prioritize your projects and tasks to ensure they align with the teams Big Picture Priorities and Measures.
There will be times when there isnt a runbook for something. Collaborate with the team and stakeholders to figure out the best way forward. Then help write the runbook. Documentation and written communication is key to the success of an IT organizationcommunicating our technical/procedural processes both internally and externally to the teams that we support
Strive for mastery in your scope of work. As a domain expert, perform the execution of tasks associated with small to medium sized technical projects with limited oversight.
Partner and work with teams within the IT organization and beyond to ensure Enterprise Systems Operations provides scalable solutions for User Facing Services and all Twilions.
Qualifications
Not all applicants will have skills that match a job description exactly. Twilio values diverse experiences in other industries, and we encourage everyone who meets the required qualifications to apply. While having desired qualifications make for a strong candidate, we encourage applicants with alternative experiences to also apply. If your career is just starting or hasn't followed a traditional path, don't let that stop you from considering Twilio. We are always looking for people who will bring something new to the table
Requirements:
2+ years experience working in systems administration at an enterprise level
Knowledge of managing, and administrating systems required including hardware, OS (Mac, Windows, [Linux is a plus]), Active Directory, group policy, internal DNS, DHCP, as well as monitoring and patching.
Working knowledge of cloud platform administration including AWS, Okta, Slack, and Google Suite.
Basic understanding of networking services such as directory services, distributed applications, and DNS.
Ability to perform basic user access, network, and server troubleshooting
Emerging knowledge of ITIL framework/best practices and ability to understand the concepts of identity management for enterprise systems.
Experience with technical documentation/procedure writing a plus
AS in Computer Science or equivalent experience.
Location:
This role will be remote, and based in the USA.
Misc Info For This Position:
Remote Mix: 100% Remote
Job Type: Full-Time
Regional Restrictions: Anywhere Only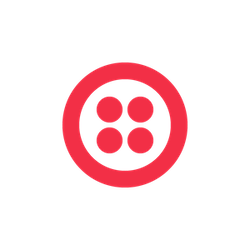 Twilio

United States

Website
Job Info:
100% Remote
Full-Time
Anywhere