Enterprise Solutions Engineer
Posted Apr 25
We're looking for experienced Solutions Engineers to provide pre- and post-sales support for our rapidly-growing customer base. A Solutions Engineer is responsible for the technical relationships with customers and prospects and works internally with sales and product development to identify and communicate solutions to meet customers' business needs. This person acts as a resource for the sales and customer success teams, our front-line technical support team, and other functional departments within the company.
We're extremely passionate about the quality of our work. If you are technically sharp and people oriented, you might be a fit for this role!
Job Description
Pre-Sales Responsibilities
Identifying customer business requirements and matching them to product features
Building joint customer strategies with enterprise sales and field services to encourage product adoption
Providing live demonstrations of GitHub Enterprise to prospective customers
Answering GitHub product questions and helping customers and prospects to take full advantage of the GitHub product
Answering GitHub technical questions and helping customers integrate GitHub with their existing development tools and workflows
Building relationships with key decision makers, visiting customers on-site, and serving as a customer's technical point of contact
Educating prospects on product implementation and usage
Learning about customers' successes and challenges, sharing customer feedback within GitHub, and advocating for customer interests
Maintaining awareness of internal GitHub initiatives and the Source Control Management (SCM) industry
Deliver product demonstrations, sales presentations, and lead clients through proof of technology
Enable partner sales and technical resources on basic GitHub functionality
Identify and progress opportunities with local partners and GitHub Enterprise Sales team
Post-Sales Responsibilities
Acting as intermediary between sales and other technical teams to best meet customer needs
Communicating customer feedback and perspectives to appropriate teams to be considered in product strategy
Documenting technical considerations, collecting existing articles, and contributing to internal knowledge bases as a resource for other teams, customers, and partners
Perform lunch and learns, onsite developer hackathons, and other technical marketing activities
Represent GitHub at local user community events
Partner with Marketing to enable and support partners on all partner readiness for various campaigns, events and collateral.
Identify the need for new partner content and work with cross-functional teams to create those assets.
Keep internal and partner facing areas up-to-date with the most current information.
Minimum Qualifications
3+ years of experience in sales/solutions engineering, technical consulting, or system integration project management for enterprise accounts; customer-facing experience is a must
Ability to travel
Team-oriented and possess strong collaboration skills
Passionate commitment to quality and success
Excellent verbal and written communication skills
Ability to quickly solve technical and business-related challenges
Able to relate technical concepts to customers of all technical backgrounds
Knowledge of Source Control Management (SCM) tools and workflows
Comfortable working in a fast-paced and dynamic environment
Preferred Qualifications
Experience working in or with large software development teams
Ability to work across different time zones
Knowledge of Git and GitHub workflows
Knowledge of Salesforce.com workflows
Knowledge of the Software Development Lifecycle (SDLC)
Knowledge of continuous integration, continuous delivery
Knowledge or experience using GitHub
Previous Software development, Engineering, and/or Technical Support experience
Passionate about software, technology and business
Excellent communication skills (both written and through speech)
Ability to influence people
Technical Acumen
Deep understanding of the software development lifecycle and source code management
Ability to become deeply fluent in Git and GitHub technology
5+ years of channel enablement expertise with at least 3 to 4 years working with channels and sales
At least 4 years of software industry experience
Undergraduate degree or equivalent experience
Preferred Qualifications:
Knowledge or experience using GitHub
Previous Software development, Engineering, and/or Technical Support experience
Passionate about software, technology and business
Excellent communication skills (both written and through speech)
Ability to influence people
Minimum salary of 113,400 to maximum 240,600 + bonus + equity + benefits.
Note: Disclosure as required by sb19-085 (8-5-20) of the minimum salary compensation for this role when being hired in Colorado.
Who We Are:
GitHub is the developer company. We make it easier for developers to be developers: to work together, to solve challenging problems, and to create the world's most important technologies. We foster a collaborative community that can come togetheras individuals and in teamsto create the future of software and make a difference in the world.
Leadership Principles:
Customer Obsessed - Trust by Default - Ship to Learn - Own the Outcome - Growth Mindset - Global Product, Global Team - Anything is Possible - Practice Kindness
Why You Should Join:
At GitHub, we constantly strive to create an environment that allows our employees (Hubbers) to do the best work of their lives. We've designed one of the coolest workspaces in San Francisco (HQ), where many Hubbers work, snack, and create daily. The rest of our Hubbers work remotely around the globe.
We are also committed to keeping Hubbers healthy, motivated, focused and creative. We've designed our top-notch benefits program with these goals in mind. In a nutshell, we've built a place where we truly love working, we think you will too.
Misc Info For This Position:
Remote Mix: 100% Remote
Job Type: Full-Time
Regional Restrictions: US Central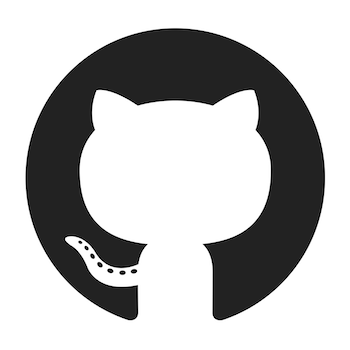 Github

San Francisco,CA
United States

Website
Job Info:
100% Remote
Full-Time
US Central