Engineering Manager - Video Cloud Platform
Posted May 10
Join the team as our next Engineering Manager - L4/M3
Who we are & why we're hiring
Twilio powers real-time business communications and data solutions that help companies and developers worldwide build better applications and customer experiences.
Although we're headquartered in San Francisco, we're on a journey to becoming a globally antiracist company that supports diversity, equity & inclusion wherever we do business. We employ thousands of Twilions worldwide, and we're looking for more builders, creators, and visionaries to help fuel our growth momentum.
About the job
This position is needed to lead a team with unique capabilities in processing real-time media in a hybrid cloud environment based on an Infrastructure as Code paradigm focused on programmability, elasticity and efficiency as core objectives.
Twilio Video & Interactive Live Streaming products enable developers to build highly differentiated immersive experiences that delight customers by integrating video and audio experiences directly into their applications via simple cloud API's and with on-demand global reach.
Responsibilities
In this role, you'll:
Lead and grow a team of passionate engineers through their journey to development and operational maturity. Provide support and guidance that enables the team to self-organize and to achieve sustained high velocity and predictability.
Manage employee career development by providing coaching and mentoring to junior engineers while guiding senior contributors to maximize their potential.
Serve as the team's Scrum Master, breaking down roadblocks as well as managing communications with stakeholders and dependent teams. Create a culture of continuous improvement through retrospection.
Serve as the business unit's operational leader, conducting weekly operational reviews across the business unit to review system performance, health, capacity, cost as well as team readiness to handle incidents.
Participate in architecture reviews with a focus on resiliency concerns such as fault tolerance and failover.
Serve as the BU interface to internal platform teams as well as external partners (e.g. colocation).
Collaborate on roadmaps with Product Managers and Engineering leaders to ensure the team has clear direction and priorities.
The scope of responsibility for this team is to lead non-functional and operational attributes of our platform with a center of gravity in the Kubernetes world, including the following:
Containerization
Infrastructure APIs
DevOps
Networking
Capacity, Cost &
Governance
Databases
Hybrid-Cloud
Virtualization
Cloud Providers
Security
Disaster Recovery
Microservice Patterns
Qualifications
Not all applicants will have skills that match a job description exactly. Twilio values diverse experiences in other industries, and we encourage everyone who meets the required qualifications to apply. While having desired qualifications make for a strong candidate, we encourage applicants with alternative experiences to also apply. If your career is just starting or hasn't followed a traditional path, don't let that stop you from considering Twilio. We are always looking for people who will bring something new to the table!
Required:
You have 5+ years of leading a team as Manager with people reporting responsibilities. You are first and foremost a people person who has the ability to attract and motivate top talent. You are curious, collaborative, humble and have empathy as a key trait.
You have proficient working and operational knowledge of cloud infrastructure including Kubernetes and Docker as well as service discovery, clustering and communications of microservices in a container environment on AWS. Experience with other cloud platforms and colocation is a big plus.
You are a strategic thinker and thrive operating in broad scope, from conception through continuous operation of 24x7 services. As a pragmatist, you are able to distill complex and ambiguous situations into actionable plans for your team. You are someone who has solved complex problems and has the aptitude to navigate uncharted waters.
You have been a developer with significant distributed systems experience and gained working knowledge of IP networking and application-level protocols, including an understanding of end-to-end networks and factors affecting performance.
You are well-versed in agile processes, continuous integration and test automation.
Desired:
Perseverance and rigor in the tasks to accomplish
Ability to respect commitments, prioritize tasks and follow procedure
Oriented on teamwork, collaboration and knowledge sharing
Excellent problem solving skills
Autonomy
Location
This role will remote and based in the US.
Approximately 0% travel is anticipated.
What We Offer
There are many benefits to working at Twilio, including, in addition to competitive pay, things like generous time-off, ample parental and wellness leave, healthcare, a retirement savings program, and much more. Offerings vary by location.
Twilio thinks big. Do you?
We like to solve problems, take initiative, pitch in when needed, and are always up for trying new things. That's why we seek out colleagues who embody our values something we call Twilio Magic. Additionally, we empower employees to build positive change in their communities by supporting their volunteering and donation efforts.
So, if you're ready to unleash your full potential, do your best work, and be the best version of yourself, apply now!
If this role isn't what you're looking for, please consider other open positions.
Please note this role is open to candidates outside of Colorado as well. The information below is provided for those hired in Colorado only.
If you are a Colorado applicant:
The estimated pay range for this role, based in Colorado, is 160,080.00 - 240,120.00
Sales Commission: Additionally, this role is eligible to earn commissions and eligible to participate in Twilio's equity plan.
Non-Sales: Additionally, this role is eligible to participate in Twilio's equity plan.
The successful candidate's starting salary will be determined based on permissible, non-discriminatory factors such as skills, experience, and geographic location within the state. This role is also eligible to participate in Twilio's equity plan and for the following benefits: health care insurance, 401(k) retirement account, paid sick time, paid personal time off, paid parental leave.
Misc Info For This Position:
Remote Mix: 100% Remote
Position Level: Manager
Job Type: Full-Time
Regional Restrictions: USA Only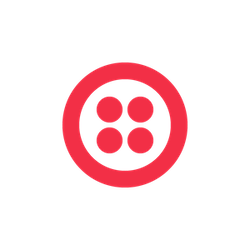 Twilio

United States

Website
Job Info:
100% Remote
Manager
Full-Time
USA