Engineering Manager, Storage - Segment
Posted May 11
At Segment, we believe in giving our customers control over all of the most important data for their business - customer data. It all comes down to one core belief: companies should be able to send their data wherever they want, whenever they want, without any fuss. This has been a core philosophy to how we've built our products from day one, and we're excited to take this to the next level to fully realize this promise.
The Segment Storage organization is looking for engineering managers who are passionate about creating high quality, modern solutions to delivering complex engineering efforts and joining our focus to define the future of Customer Data Platforms. In this role, you will be responsible for managing and growing a team of talented engineers and collaborating with Product Managers to ship products that form the foundation of a strong Customer Data Platform.
What?
You establish credibility through the quality of your team's technical execution and ownership.
You lead by example and care for your teams.
You mentor and develop each employee to reach their full potential.
You know how to source, recruit, hire and retain talented engineers.
You have a rare ability to collaborate with and influence diverse engineering teams to improve the reliability, scalability and durability of their services.
You give engineers the tools, confidence, and motivation to make decisions independently that lead to their personal and professional success.
You know how to manage multiple projects and balance support & development for your teams.
Who?
3+ years of experience as Technical Lead or Manager of a healthy and high-performing engineering team.
Experience managing an engineering team(s) on large-scale projects with technical deep-dives into code, networking, operating systems and/or storage.
Previous operational responsibility for business critical production systems, in a collaborative environment.
Strong sense of urgency and ownership over critical problem areas.
CS, EE or CE degree and/or a demonstrable, solid understanding of CS fundamentals
Demonstrably effective communicator in spoken and written forms.
Bonus:
Experience operating large-scale, distributed systems on top of cloud infrastructure.
Expertise in problem solving and analyzing distributed systems at global scale.
Why?
What we do in the Storage Org:
Enabling efficient storage and management of customer data to power products like Segment Warehouses and Data Lakes
Orchestrating customer data deletion and suppression to ensure Segment and our customers are compliant to regulations like GDPR and CCPA
Building systems that route customer data to Storage Destinations like Data Warehouses and Data Lakes
Providing a platform to accelerate Data Science and ML use-case on top of existing Data Warehouses and Data Lakes
Enabling enrichment of customer data with data from various Object Cloud Sources like Twilio, Salesforce, Zendesk and many more
Where?
You can work remotely from any state in the US. We generally work Pacific hours, but the team has members across the country (and some in other countries). Around the world, Twilio-Segment offers benefits and perks to support the physical, financial, and emotional well being of you and your loved ones. No matter where you are based, you will experience a company that believes in small teams for maximum impact; seeks well-rounded talent to ensure a full perspective on our customers' experience, understands that this is a marathon, not a sprint; that continuously and purposefully builds an inclusive culture that empowers everyone to do their best work and be the best version of themselves.
Misc Info For This Position:
Remote Mix: 100% Remote
Position Level: Manager
Job Type: Full-Time
Regional Restrictions: USA Only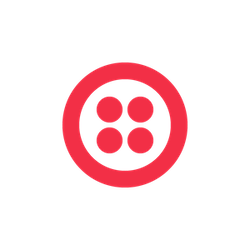 Twilio

United States

Website
Job Info:
100% Remote
Manager
Full-Time
USA