Ecosystem Architect - Jetstack
Posted Apr 14
Jetstack is the creator of a highly popular open-source project called cert-manager. Cert-manager is downloaded more than 2 million times a day. It is widely used to provision certificates to Kubernetes clusters, and in production with companies like Walmart, the Home Office and Autotrader.
Recently, Jetstack launched Jetstack Secure', a product built on top of cert-manager that enables enterprises to view and manage their machine identities across Cloud Native Kubernetes and OpenShift environments and build a detailed view of their security posture.
The Jetstack Ecosystem team is building connections and community with the leaders in cloud-native innovation. The leaders in cloud infrastructure, service mesh, Kubernetes, infrastructure-as-code, and automation are building on the Jetstack innovation. The Ecosystem team helps create more opportunities to use the unique capabilities of Jetstack Secure to make it even easier, faster, and more secure to use cloud-native applications and infrastructure.
As anEcosystem Architectyou will work closely with developers to advise and recommend the best design pattern and architecture for customer and Jetstack success. The Architect will build repeatable self-service programs for developers. The Ecosystem Architect will help define the ecosystem program, advise on technology partnership priorities, train developers, collaborate with the Venafi Ecosystem team, and work closely across Jetstack including Product, Marketing, and Solution Architect teams for success.
Founded in 2015, Jetstack has an established reputation within the Kubernetes community, and was acquired by Venafi, the pre-IPO Unicorn in 2020. This puts the company in a unique position, being able to take advantage of an existing customer base and working alongside a hugely successful sales and marketing team.
The ideal person will have:
A Love for working with cloud-native software and opensource developers
Passion to bring benefits of Jetstack Secure to more developers
Polyglot skills with special affinity for Go, python, Rust, Ruby, and more
Fluency with Kubernetes, Istio, OPA, AWS, GCP, Azure, HashiCorp, and more
Experience contributing to KubeCon, Hashiconf, re:invent and other cloud-native ecosystem events
What sets you apart?
Hands-on experience with Cert-manager or Jetstack Secure
Enjoy working with cloud-native and opensource developers
Ability to translate complex technical concepts into easy to consume value
Curiosity to experiment and learn with new cloud-native technologies
Amazing communications skills and power of persuasion
Strong analytical, problem-solving, and program management skills
Love for the business of DevOps, and cloud-native, and cybersecurity
While you are busy protecting the world, we've got you covered!
Benefits
As well as working with a great team on an exciting project we also offer a number of benefits:
Conference leave entitlement
Flexible working
A laptop of your choice
25 days of holiday (not including UK public holidays)
A generous pensions scheme
Location
We are primarily located in the UK, but this role is open to applicants wanting to work remotely in Central Europe or from anywhere in the world.
About Jetstack
Our mission is to build the best team that will guide and support enterprises and start-ups alike in their adoption of Kubernetes. Our deep understanding and real-world experience in a variety of environments (cloud and on-premises), enables us to accelerate customer projects and provide them with confidence in their operations.
We are a group of open-minded people who care about the service we provide to our customers, the impact we have on the open source community and how we work better together. We have a diverse team who thrives on interesting projects, resolving real life complex issues and giving back to the community. If you're as interested in learning and developing as we are then please do apply.
Jetstack embraces diversity and equal opportunity in a serious way. We are committed to building a team that represents a variety of backgrounds, perspectives, and skills. The more inclusive we are, the better our work will be.
Jetstack is a Venafi company.
Misc Info For This Position:
Remote Mix: 100% Remote
Job Type: Full-Time
Regional Restrictions: Anywhere Only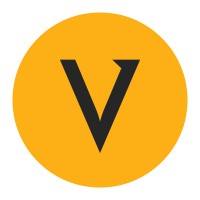 Venafi

Salt Lake City,UT
United States

Website
Job Info:
100% Remote
Full-Time
Anywhere