ETL Engineer
Posted Apr 19
We put an incredible amount of research into the products we build and love studying the kinds of experiences people have with every part of GitHub. We're searching for someone to join our analytics team who can apply their love for business and product data and heart for storytelling to help us study, understand, and further develop our business.
Our Data team works closely with the engineers and designers that build GitHub, GitHub Enterprise, and other GitHub products. We consider our research efforts successful when we build stronger relationships with our users and develop a comprehensive data analytics practice for corporate data.
This individual will Plan, develop and manage data storage and retrieval systems
Responsibilities :
Knowledge of data mapping/analysis
Experience in supporting ETL efforts for Business Intelligence (BI) projects
Microsoft tool set for data extraction and manipulation
Strong understanding of data recovery and job rerun needs in an ETL environment.
Strong experience with SQL, mapping, and integration of MPP databases such as Teradata, SQL Server, Oracle, & Neoview
Proficiency writing scripts using Oracle PL/SQL
Proficiency in extracting data from multiple data source and automate ETL solutions and data migration jobs.
Knowledge of when to use plain SQL vs. PL/SQL.
Working knowledge with analyzing and developing optimal code to maintain high performance for processing large volumes of data.
Hands on experience with data warehouse Business Intelligence (BI) / Management Information (MI) reporting environment. Knowledge in both client-server and mainframe-based systems and the connectivity/infrastructure requirements to support, design, develop and implement such systems.
Experience working with enterprise data warehouses.
Experience and skills:
10+ Years in leading and implementing large scale data warehousing
10+ years in developing BI solutions
Bachelor's Degree in computer science or experience in a related field
Experience in an Agile development team, preferably Scaled Agile Framework
Experience with data warehousing designs/concepts such as star and snowflake schemas
Understand and apply quality techniques and practices (automated unit testing, Test Driven Design/Development, performance analysis, continuous integration)
Experience with modern development software, tools, and methodologies, Synapse, web services, & API at rest
Experience working on Agile projects and understanding Agile terminology.
(Colorado only) Minimum salary of 90,700 to maximum 192,400 + bonus + equity + benefits.
Note: Disclosure as required by sb19-085 (8-5-20) of the minimum salary compensation for this role when being hired in Colorado.
Who We Are:
GitHub is the developer company. We make it easier for developers to be developers: to work together, to solve challenging problems, and to create the world's most important technologies. We foster a collaborative community that can come togetheras individuals and in teamsto create the future of software and make a difference in the world.
Leadership Principles:
Customer Obsessed - Trust by Default - Ship to Learn - Own the Outcome - Growth Mindset - Global Product, Global Team - Anything is Possible - Practice Kindness
Why You Should Join:
At GitHub, we constantly strive to create an environment that allows our employees (Hubbers) to do the best work of their lives. We've designed one of the coolest workspaces in San Francisco (HQ), where many Hubbers work, snack, and create daily. The rest of our Hubbers work remotely around the globe.
We are also committed to keeping Hubbers healthy, motivated, focused and creative. We've designed our top-notch benefits program with these goals in mind. In a nutshell, we've built a place where we truly love working, we think you will too.
GitHub is made up of people from a wide variety of backgrounds and lifestyles. We embrace diversity and invite applications from people of all walks of life. We don't discriminate against employees or applicants based on gender identity or expression, sexual orientation, race, religion, age, national origin, citizenship, disability, pregnancy status, veteran status, or any other differences. Also, if you have a disability, please let us know if there's any way we can make the interview process better for you; we're happy to accommodate!
Please note that benefits vary by country. If you have any questions, please don't hesitate to ask your Talent Partner.
Misc Info For This Position:
Remote Mix: 100% Remote
Job Type: Full-Time
Regional Restrictions: USA Only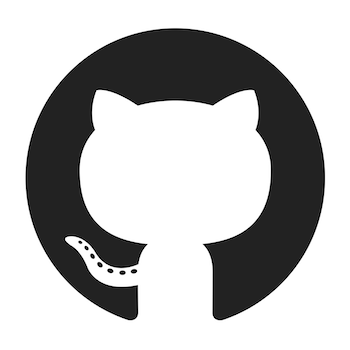 Github

San Francisco,CA
United States

Website
Job Info:
100% Remote
Full-Time
USA